10 Best WordPress Live Search Plugins For WooCommerce 2023
Are you looking for Premium or free Best WordPress Live Search Plugins For WooCommerce to improve your website search visibility? If you look at the default WordPress search bar plugin, WordPress doesn't have much functionality to improve your website search rate.  

  You can add a live search option to your eCommerce website by using one simple WooCommerce live plugin. And You can even add some filters to your products search. Even I have discussed one plugin you can use to add google custom search to your website.
So let's have the list of top live search plugins for the WooCommerce website are as follows:
1. WooCommerce Product Search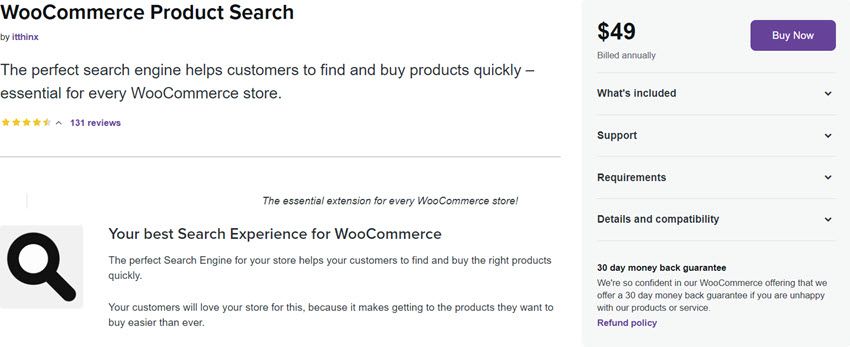 WooCommerce Product Search is a highly lightweight and feature-enriched extension for establishing an efficient live search experience. For better functionality of searching products on any e-commerce website, you must install live search plugins. Any shopping site contains numerous products that need to be available and images and related products as any visitor type it on the search bar. WooCommerce Product Search assists you very well in configuring it all in just a few clicks. Integrated Features –
Search Instantly – Let your visitors find the products more conveniently by clicking the name in the search bar. Afterwards, it reveals such products with available buying options instantly.
Filters – Enables your buyers to apply filters and search for products they want to see. Various filter options like colour, size, price, and more are available.
Thumbnails – Let you add extensive thumbnails to display product filters alternatives instantly.
Overall a delightful experience for the shoppers and alternatively a crisp statistics of the buyer's behaviour to boost marketing strategy by the seller.
  Price – 1 Site – $49/annually  
Screenshot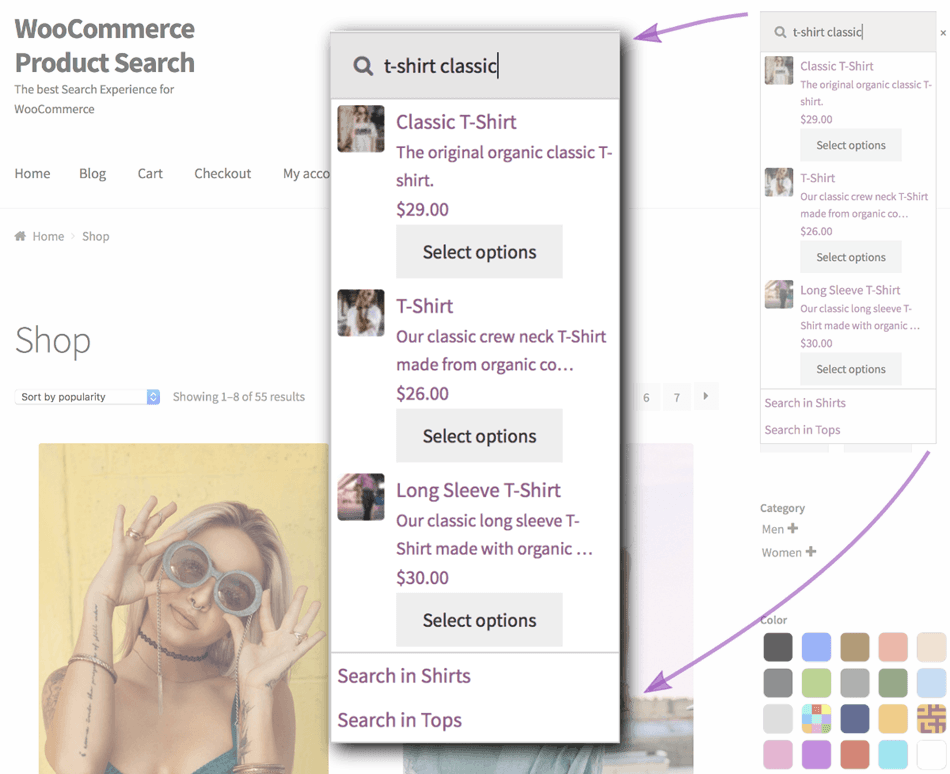 2. Relevanssi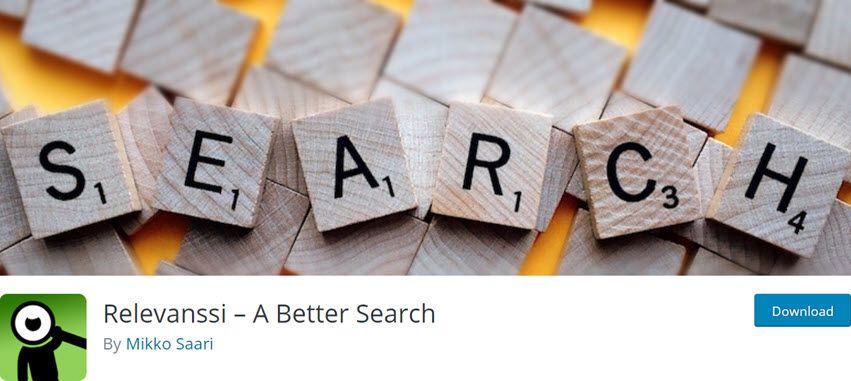 Relevanssi is a well-oriented WordPress Plugin that lets you add a better live search option to your WooCommerce websites. As per the name, Relevanssi search results by relevance and not by date. It is a popular search plugin that allows visitors to search by comments, tags, categories and custom fields. Users can even use advanced filtering to adjust their search needs. It contains an easy-to-use interface that easily can be accessed by anyone. You won't have to go through complex functionality to configure the plugin. Just install Relevanssi on your site and get started to access live search on different product pages. Although, if you access this plugin, you must have more available storage for the database on the site; otherwise, it won't work out well. Integrated Features –
Enables to search products in the live search bar that displays relevant products accordingly rather than sorting by date when product added.
Allow users to search with any keywords that display products that partially or fully match those keywords.
Insert some custom highlighted keywords below the search bar according to such products that visitors on the site have searched.
Availability to add advanced filter alternatives while searching any product on the site.
  Total number of users – 100,000+ Price – Annual – $731/annually (Unlimited Site), Permanent – $2577/Lifetime (Unlimited Site)  
  Screenshot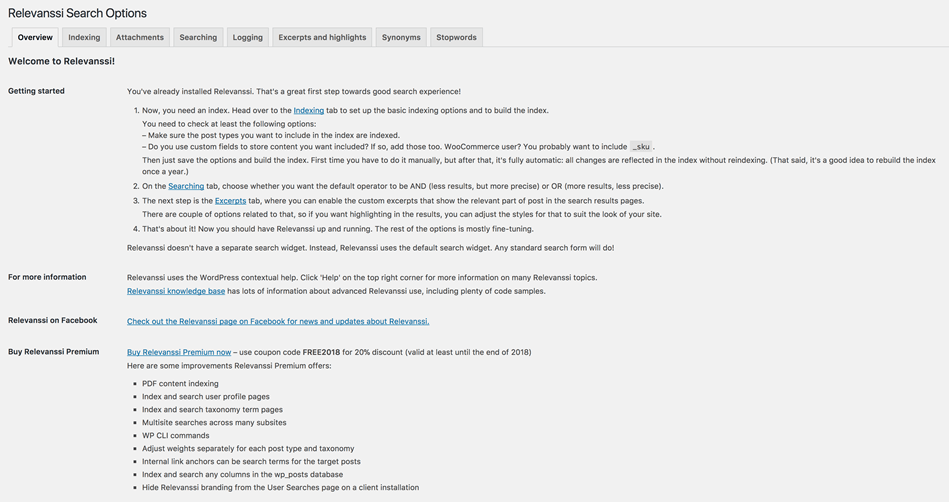 3. YITH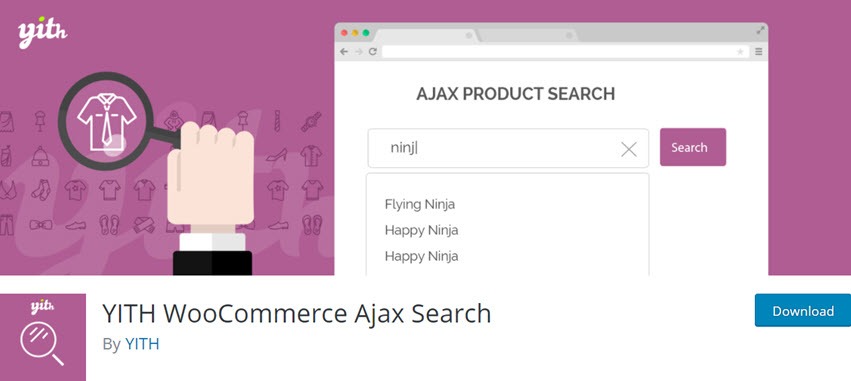 YITH WooCommerce Ajax Search is a nicely oriented WordPress plugin that tackles live search functionality on different website pages. This is a WooCommerce ajax search plugin, a user-friendly plugin that needs an easy installation, and you are good to go. If you carry an online store that includes thousands of products thereon, this live search plugin is a must-have. It saves a lot of time while investing it in configuring every product page to display it to the audience. Ajax Search enables your customers to search for any product instantly by clicking it on the search bar. After that, it displays all relevant and related products, whichever matches either wholly or partially. Elementary Features –
Let you insert an image in search results while selecting the position you want to display to your audience.
Display strike-through discounted price in the search result for collecting better revenue than ever before.
Different layouts are available to display your search options and their results so well in widescreen presentation.
The plugin has an elementary search box that can make the search process very easy. You need to put in the product or the keyword, and it narrows down the search to the exact product.
This plugin is very similar to Google Suggest, except it uses your database.
  Total number of users – 80,000+ Price – 1 Site – $69.99/annually  
  Screenshot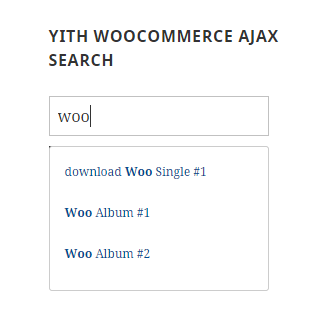 4. FiboSearch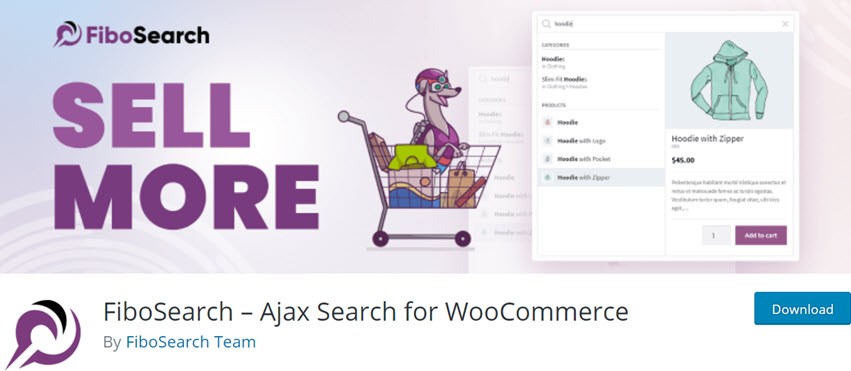 FiboSearch – An elegant WordPress plugin for live search that lets you collect more audience on the website. Designed so well with UX and essential features that let you establish a better search experience for your users. It contains mobile-ready searching accessories that don't require process instant search only for desktop users. Display effective search results for any products available on the site with more comprehensive options to your visitors. FiboSearch lets you access instant search, auto-suggest search, or autocomplete on your website. As soon as your visitor initiates typing in the search bar, get access to whatever they have been looking for, i.e. just a few clicks away. Displaying relevant search results raise the profitability of the e-commerce site. Provides the best shopping experience to your audience and turn them into happy and reliable customer soon. A methodically designed search engine helps the customers explore and buy the products quickly. Its Live Search reflects the price and image of the product, and they can click on the product to add to their cart. The Live Filters of the plugin makes the search procedure a lot easier by showing updated images on the shopping window.   Total number of users – 100,000+ Price – Regular License – $36/Lifetime (1 Site)  
  Screenshot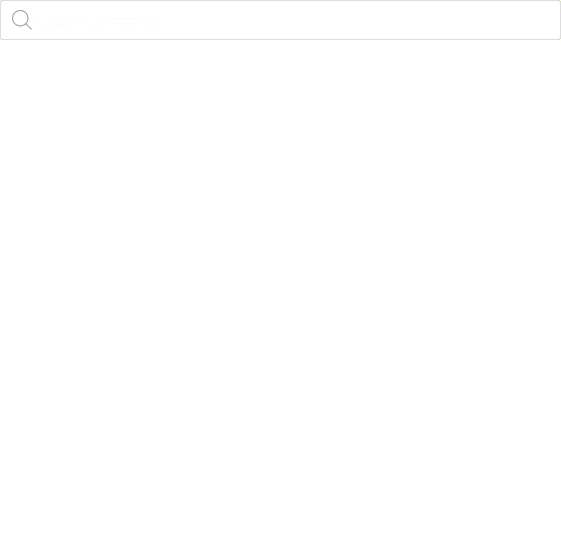 5. SearchWP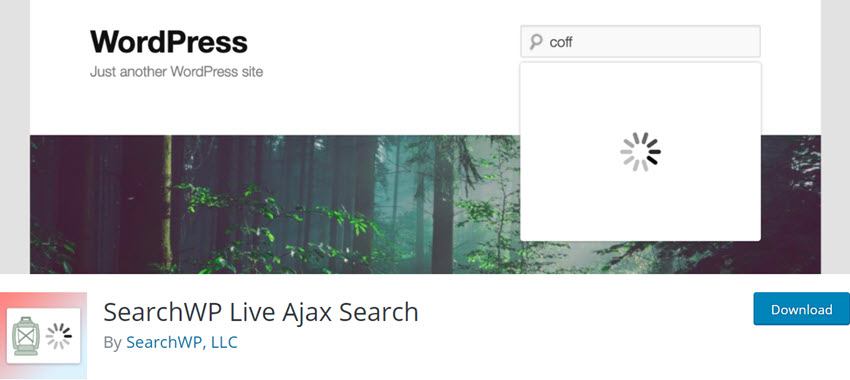 SearchWP Live Ajax Search is a seamlessly integrated WordPress Plugin that lets you establish a robust live search alternative. Allow your users to get the result instantly while searching for anything on the website. Enable easy customization when interacting with the functionality of the live search plugin. Designed that assists developer intuitively as a best friend. Requires no coding for configuration and is 100% compatible with other WP extensions.
Core Features –
Template Loader – Display the result of a search in real-time by accessing templates shortly, even without creating any mess around clutter.
Vast Customization – Let you customize the live search result by making a defined configuration that any developer generally performs.
Responsive and Compatible – Highly responsive on different devices and compatible with WordPress themes perfectly.
Widgets – Enable you to place the live search forms anywhere on the website according to the convenience.
Termed as a developer's best friend, Search WP Live Ajax Search emancipates AJAX powered live search forms on WordPress platforms. It is convenient with any WordPress theme and counts on template loader to get results without messing up with cluttered options. Implementation of the plugin can be highly customized, including developer-defined configurations. Also, available in AJAX Search Lite and AJAX Search Pro versions.   Even if you have forgotten the product's name, just put in the key phrase, and the search engine will show helpful suggestions. The stand-out feature of the plugin is that it allows indexation of the content within the plugin shortcodes. Total number of users – 50,000+  
  Screenshot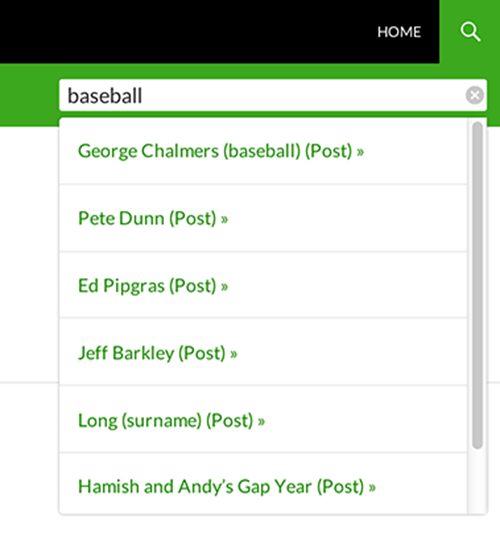 6. Advanced Woo Search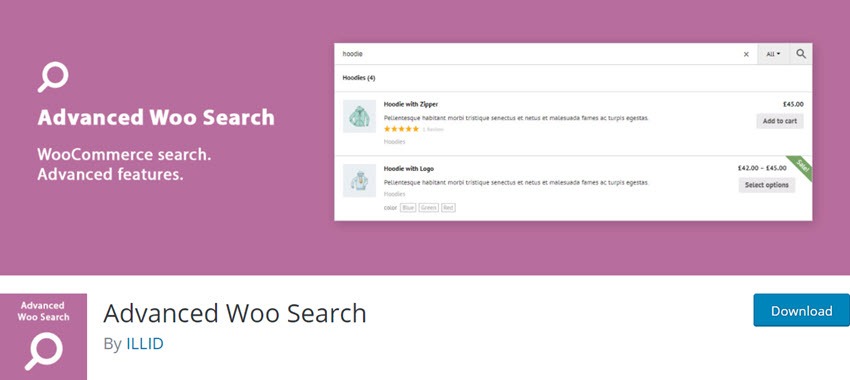 Advanced Woo Search is one of the best search plugins for WordPress. That enables your WooCommerce store customers to search across all your products and supports AJAX search and search results page display. It allows you to explore the product title, excerpts, tags, content, SKU, ID and categories. Using this plugin, you can also customize the look of your search results by allowing you to display or hide the add to cart button, image, price, title, categories, stock status, SKU, description, rating, features, sales badges and more. It also allows the users to search across all the variable products. Features
The plugin allows users to search across all the products by their title, content, category, ID, excerpt, tags, SKU, etc.
You can smartly sort your search results by the priority of source where they were found.
It also allows you to filter and include or exclude your products based on their taxonomies, ID, or attributes.
The plugin is compatible with WooCommerce Multilingual, WPML, Polylang and qTranslate plugins.
Using this plugin, you can also customize the look of your search results by hiding or displaying the product title, price, availability, category, description, image and more.
  Total number of users – 60,000+ Price – Regular License – $29/annually (1 Site)  
  Screenshot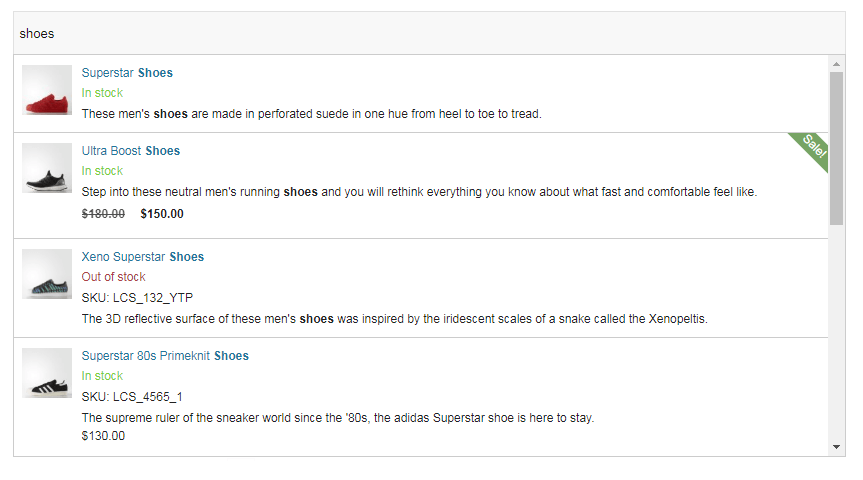 7. Advanced Product Search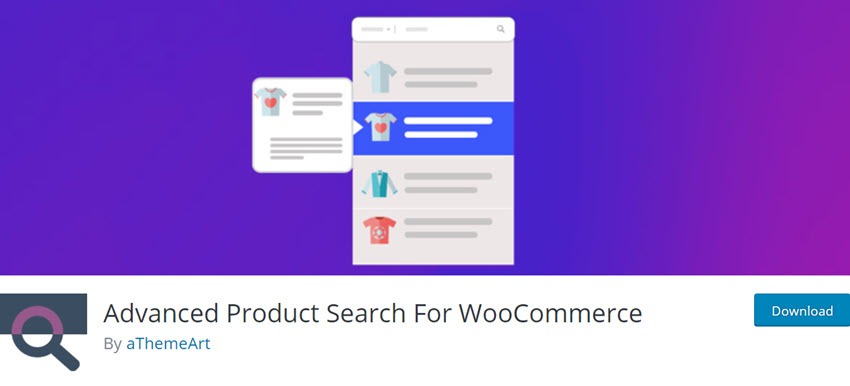 Advanced Product Search For WooCommerce is a simple and powerful WooCommerce Products search plugin that enables users to create and display a simple search box on their WooCommerce store. Henceforth, the search box suggests the products from your WooCommerce store that matches the customers' search criteria. You can display your search box anywhere on your WooCommerce side to use the widgets in the shortcodes. You can also customize the colour scheme of the selections to match your website theme. It also allows you to enable or disable searches based on the product category and tag. Features
The plugin comes with a beginner-friendly interface, and it makes it easier for the user to set up and use the plugin without the requirement of any coding knowledge.
The users can search across all your WooCommerce products by the product title, description, content, excerpt, SKU, tags and categories.
It comes with multiple registered shortcodes to place your search bar anywhere across your WooCommerce site.
You can also filter the products and include or exclude them in your searches by the product tags and categories.
Every search comes with a product image, and the plugin supports both simple and variable products.
  Total number of users – 5,000+ Price – 1 Site – $16/annually,  5 Site – $25/annually,  Unlimited Site – $33/annually  
  Screenshot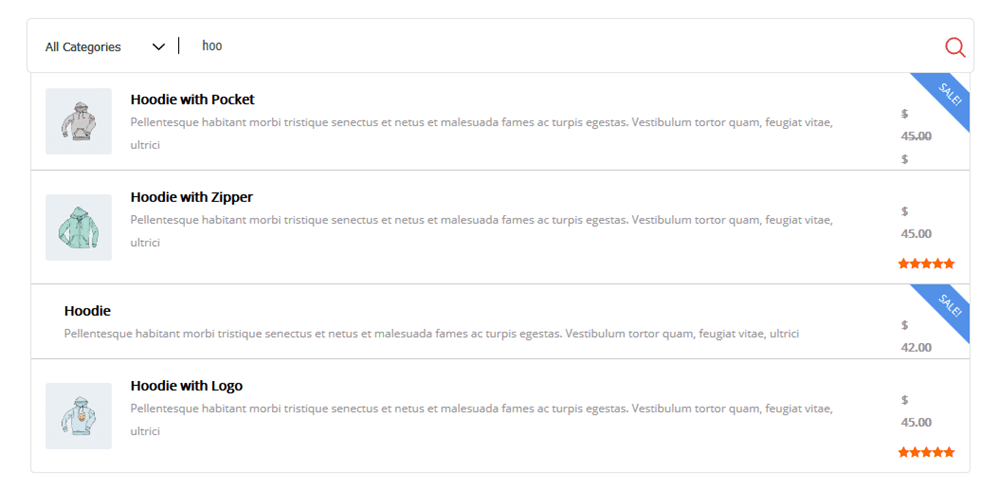 8. Ajax Search Lite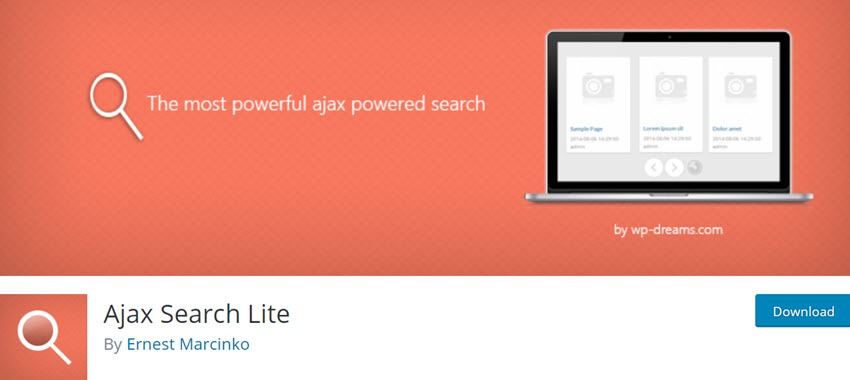 Ajax Search Lite Is top notch and one of the best live search plugins for WordPress. It allows the users to create an AJAX powered live search bar on their WooCommerce site. It also supports Google autocomplete and keyword suggestions in the search results. The plugin allows you to filter your search results by the product category and post type filter boxes. It also supports custom fields and posts types, enabling you to create custom-built live search boxes for visitors and customers. Features
It allows the users to search for the WooCommerce products in posts and pages, descriptions, excerpts, categories, title, ID, tags and custom fields.
It comes with automatic search replacement. Also, it includes various widgets and shortcodes using which you can locate your search box anywhere across your WooCommerce store.
The users can also search for products in the custom post types, including WooCommerce portfolio items, Products, events, etc.
You can also create Custom Filter boxes for categories and post types.
It comes with eight built-in templates and allows the users to customize the colour scheme.
  Total number of users – 60,000+ Price – Regular License – $59/Lifetime (1 Site)  
Screenshot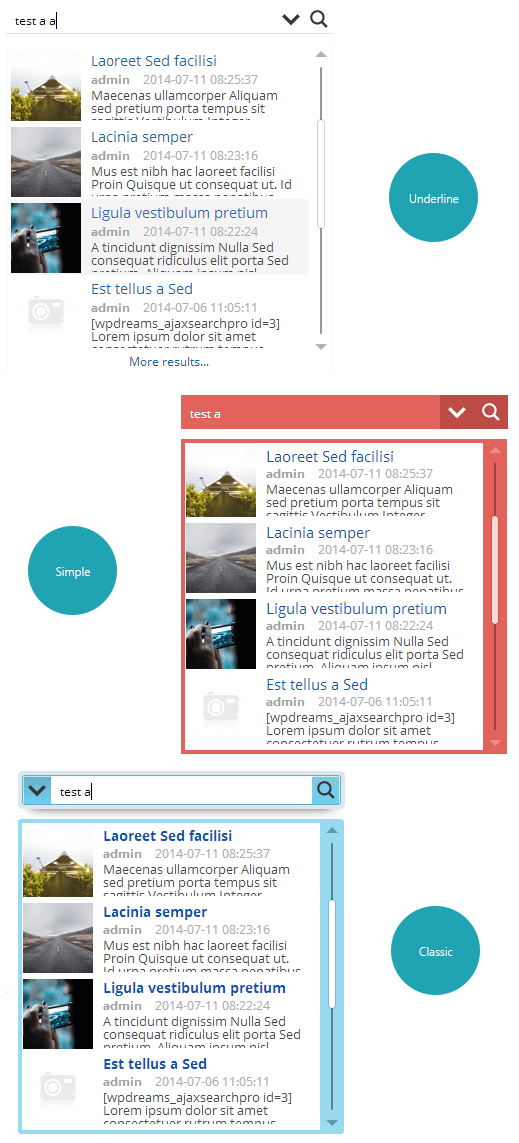 9. Ivory Search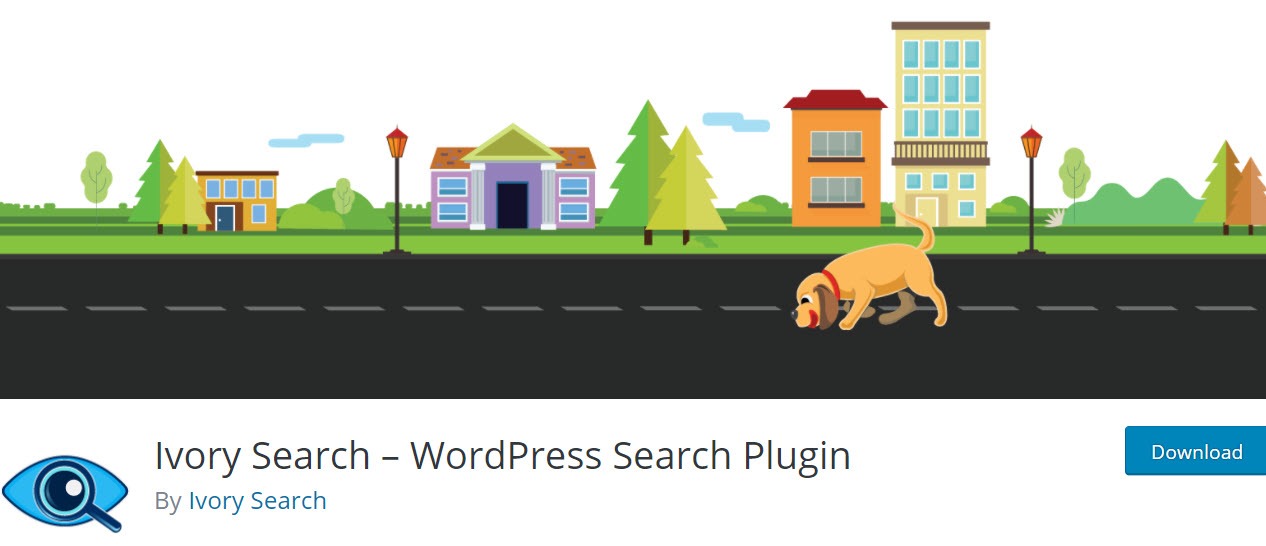 Ivory Search is a responsive live search plugin that allows visitors to search results on your site. Simultaneously, they can search results on google that are incorporated right on your site. A two-in-one advantage Great, Isn't it! Ajax Lite can be downloaded for free. However, another premium version that guarantees support from the developers or other added features is also available. The tool enables innovative search solutions through "Live Search" and "Theme Search results Page" and has an auto-correction facility. It can also generate a multi-sequence string and auto recognizes the price in the search box. You can infuse Ivory Search features on your WP site by simply Installing Ivory Serch Plugin. Both images and web pages can be searched just on your site or the entire web as you define. You can specify your search features, layout, themes, custom colours, etc., on the Ivory Serch admin site, and your site's appearance will change automatically. Search results can appear on standard and pop-up windows, and the plugin does not work on any coding techniques. The plugin UI gets along well with all themes. You can search using Product Name, description, Synonyms, SKU, product tags, or attributes. It can generate good revenues for your store through its simple search box.   Total number of users – 70,000+  
  Screenshot  

10. Product Finder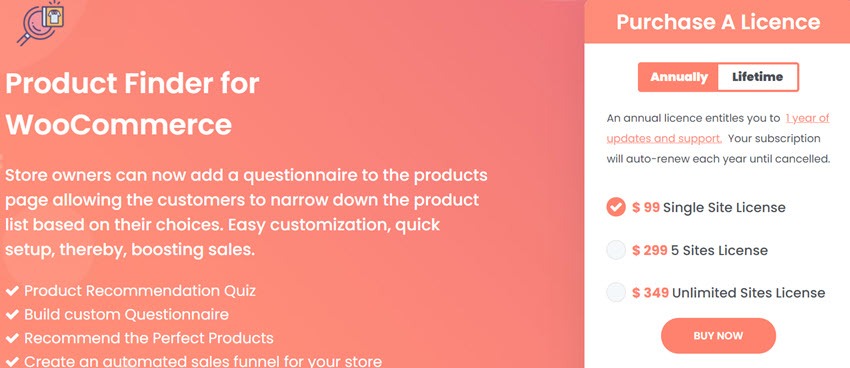 Product Finder for WooCommerce Is another most powerful product search or product Finder plugin for WooCommerce that allows the WooCommerce owners to create a custom questionnaire on their product page. Using this questionnaire, customers can narrow down the product list based on their choices. Using this plugin, the store owners can also create an automated sales funnel for their store. It allows Questionnaire-based searches, Product Recommendation Quizzes and enables you to customize the quiz according to your choices. Features
The plugin shows quick and Write recommendations to your visitors and customers, thus making the shopping process more manageable.
It allows you to ask your visitors a basic set of questions to understand their requirements better. Hence, it provides personalized advice to the users based on their individual needs.
It allows you to remove the unwanted products from the search list and shows only the significant results to the users. Hence it provides the users with a seamless shopping experience and enhances the user experience in your store.
You can also customize the quiz and questionnaire according to your requirements.
Using this plugin, you can create an automated sales funnel on your WooCommerce store.
  Price – 1 Site – $99/annually,  5 Site – $299/annually,  Unlimited Site – $349/annually  
  Screenshot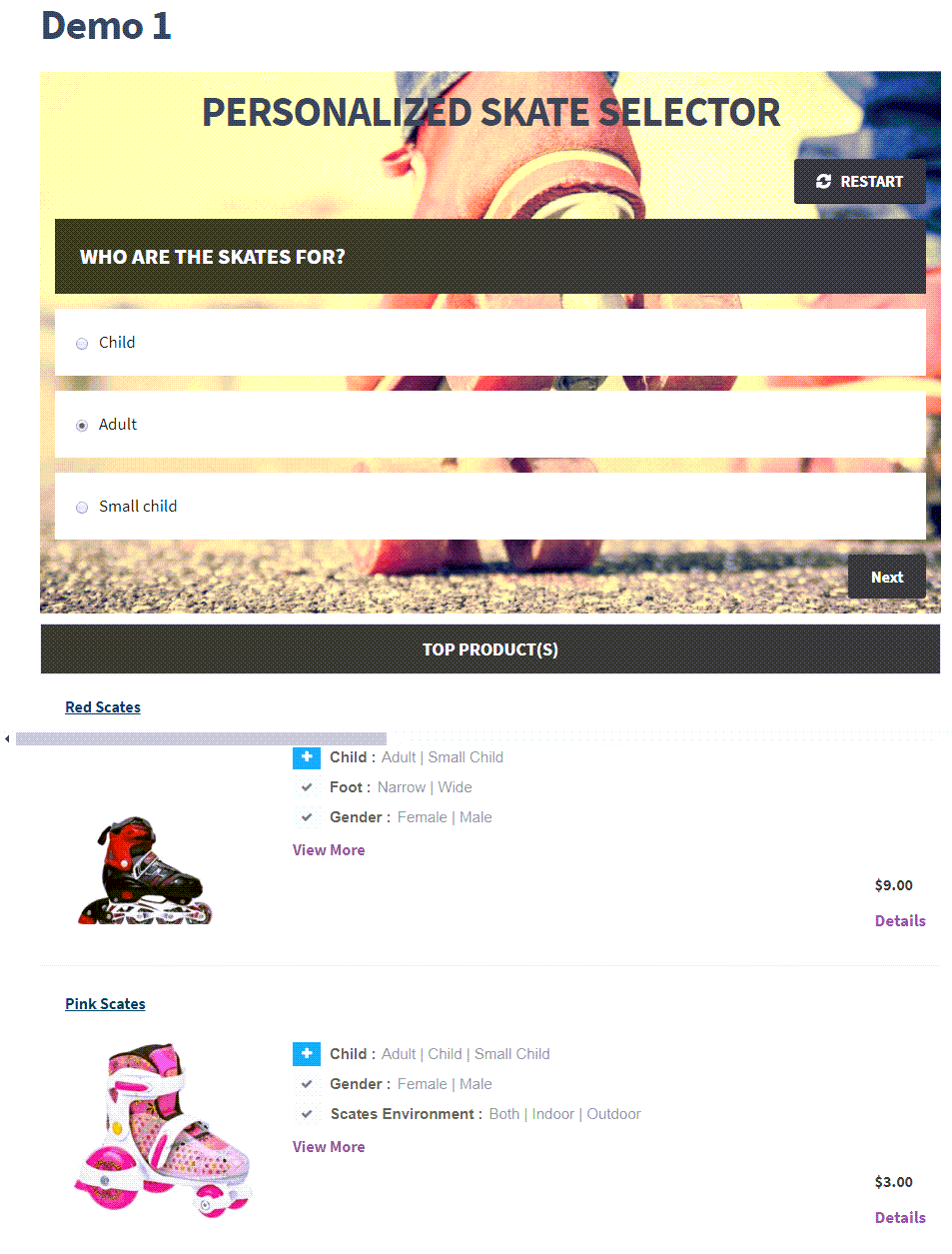 Conclusion – Still confused about which search plugin you should go for? As I have discussed, there are four kinds of plugins here. So for different work in recommendation changes. If you want to use it on a blog website, you should use Relevanssi. It's worth buying but if you are looking cheaper one, then try ajax pro. If you plan to add it to the eCommerce website, you should go WooCommerce Product Search. It is worth buying. You can even try yith. But looking for a free one, then yith ajax search is a good option.