15 Best Video WordPress Themes 2023
Are you planning to create a website to manage all your video on one platform and looking for Best Video WordPress Themes? Using these themes you can showcase your Youtube, daily motion, Facebook, and Vimeo videos online. You can even host your videos online make sure your hosting server is fast or you can choose Kinsta for Hosting videos.

I know making competition with world biggest video hosting platform YouTube will not ok at least we can build our showcase or can gain some more experience about video Platform. Most of the YouTube videos are watched on mobile phones related to funny categories But when you talk about education then mostly you will see 70% of the search volume will be from laptops or computers.
So many of the WordPress video themes are highly customized to meet your need. You can create a personal login profile dashboard for your customers with frontend video submission support. This means they can easily support their videos on your social video Platform. Most of the theme developers tried making more focus on design so that your website design should look like YouTube clones.
You can either embed your YouTube videos on your website manually or it will automatically import videos from YouTube channels or playlists. We have built an inbuilt function to showcase all live videos on the website via YouTube API. There is a Prebuilt self-rating Plugin that will allow the user to rate the videos.
If you have any plan to sell products related to video online like a camera and its accessories or anything. Then almost all of these themes are Compatible with woocommerce means you can create your eCommerce website in just a few clicks.
You may also be interested in filmmaker themes, Multipurpose themes, and personal blog themes
So let's have the list of top video optimized themes are as follows:
Table Of Content
1. AdultVids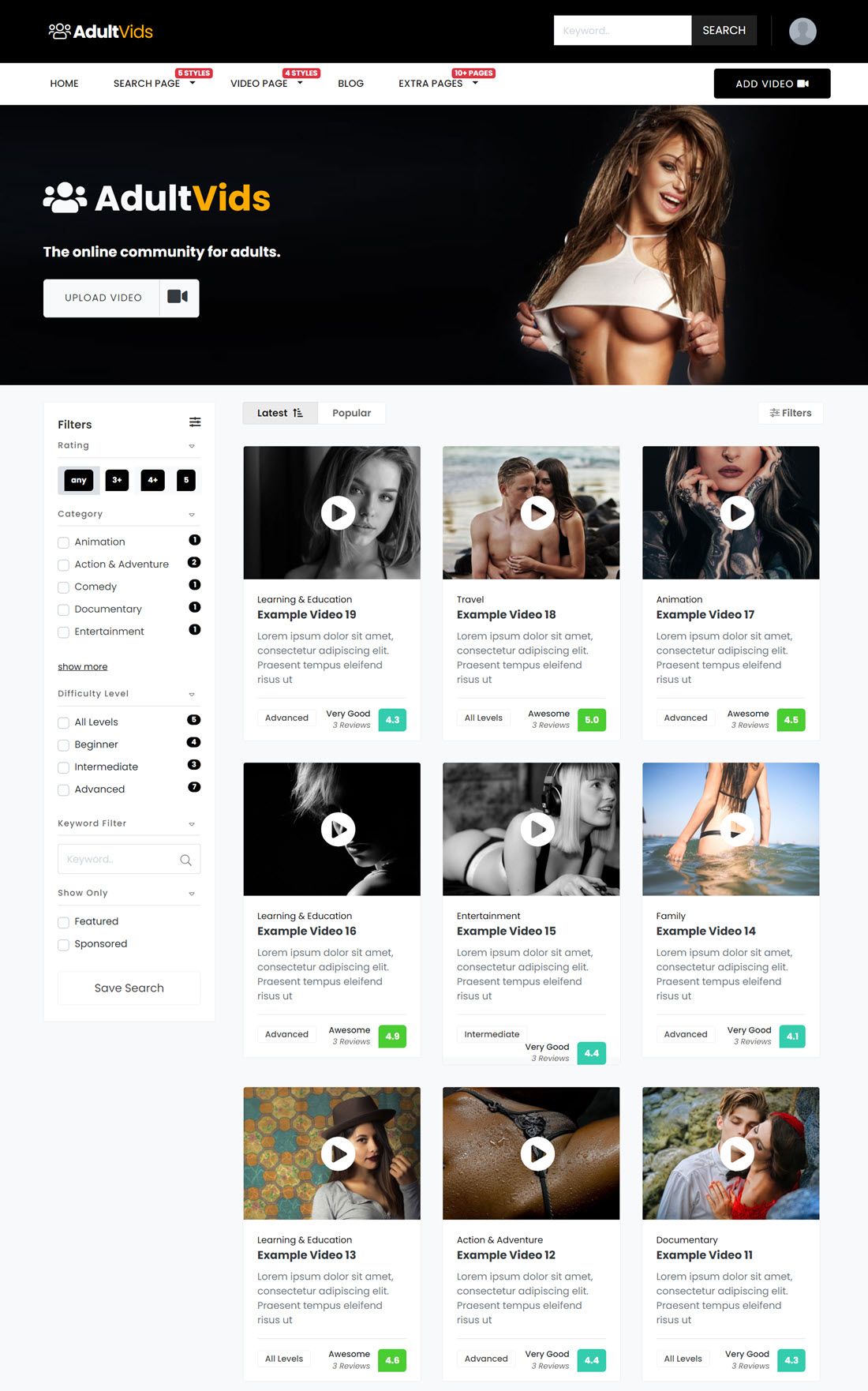 AdultVids with its latest technology empowers you to build intuitive video membership websites similar to Udemy and Iyanda. The theme has been optimized for search engines and works on the powerful Elementor. An easy one-click installation and Installation services along with YouTube video tutorials are available.
AdultVids is a video membership WordPress theme That can easily be integrated with PayPal. The membership feature of the theme can help you set limits on the criteria to view the video. Multiple access limits can be set up and users can be directed to the signup page if they do not access it already.
Price – User License – $59/annually,  Extended License – $179/annually
2. VideoBox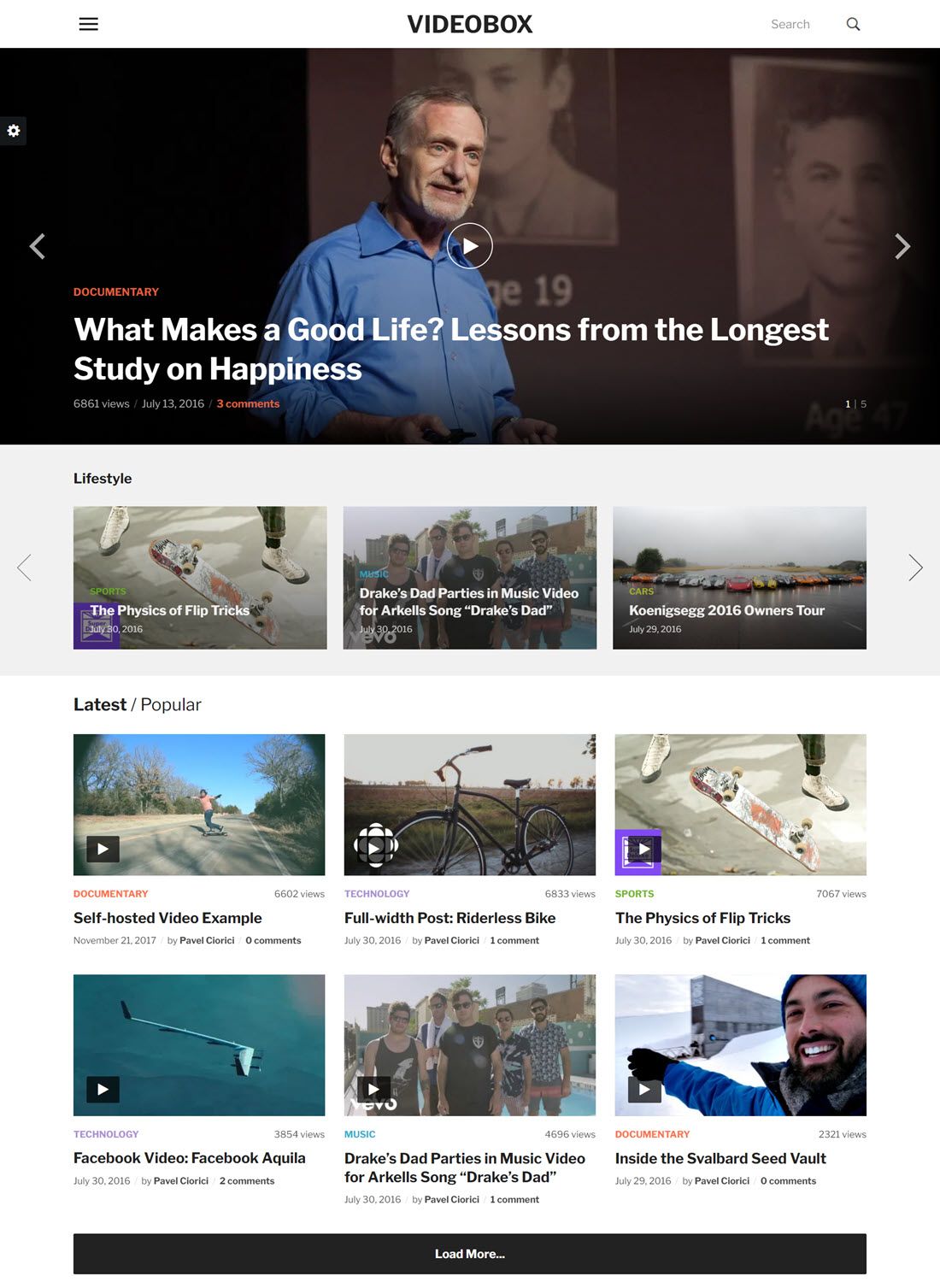 VideoBox is a contemporary theme that works wonders with the video integration services such as YouTube, Facebook video, Instagram Video, Vimeo, Amazon S3, Brightcove and others. This video blog theme can auto-detect the videos and create thumbnails to integrate them into the post.
Your best video content can fetch more views with the video widget. Creating an online store for your videos and subscription sale is quite seamless with the WooCommerce Integration.
Price – Regular License – $69/annually
3. Vidiho Pro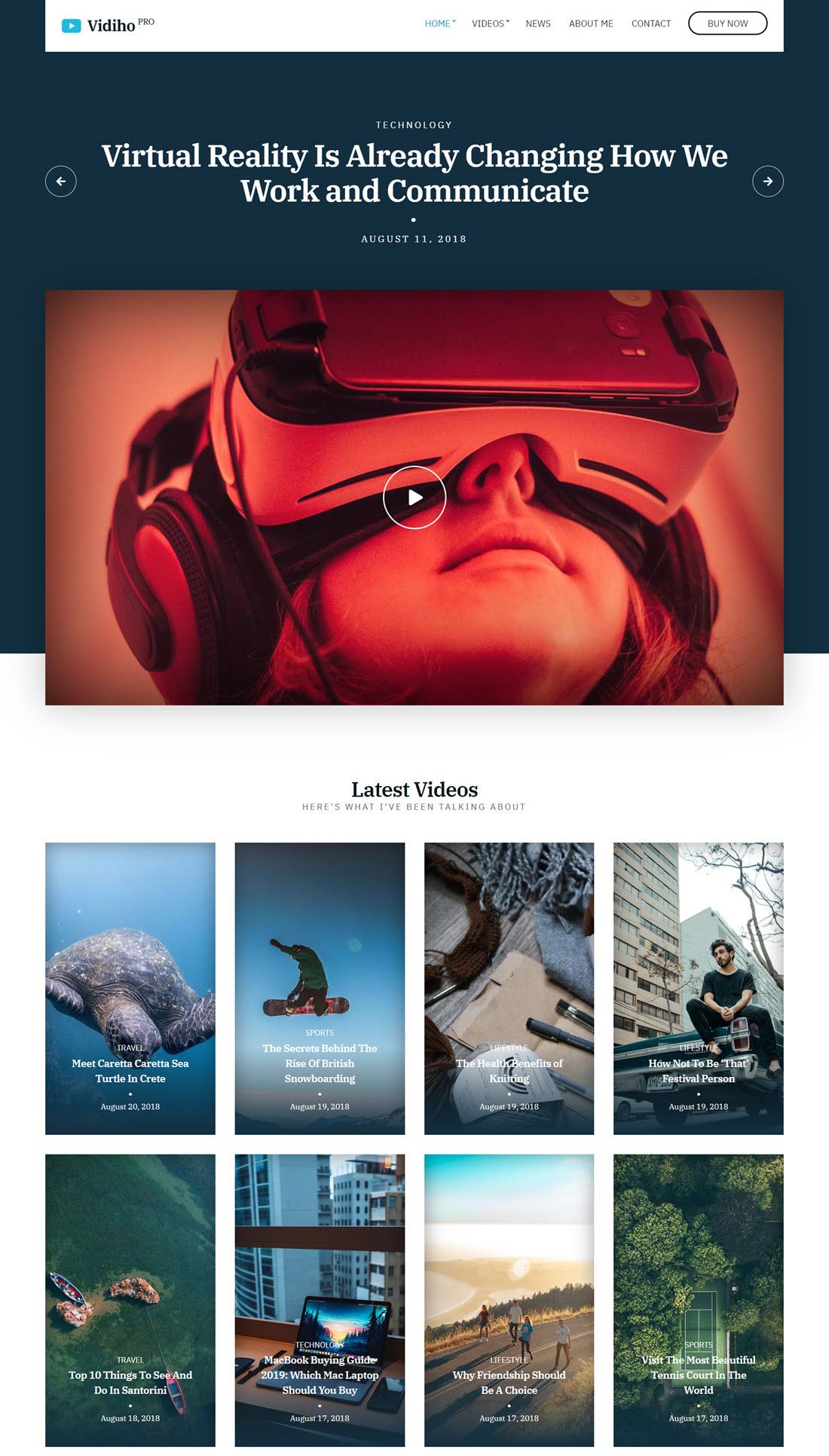 Video Pro theme has been exclusively crafted for media producers. It has proved very fruitful to those who want to start a new project such as launching a new YouTube video or Vimeo content.
If you prefer self-hosting, then also Vidiho Pro is a good choice as you can simply use the dashboard to publish your content. The modules on Vidiho Pro are taken for direct usage from Elementor. You can easily utilize WP page builder to customize the header, footer and many other elements.
Price – Vidiho Pro – $34/annually,  Standard – $48/annually,  Developer – $55/annually,  LifeTime – $174/OneTime
4. VIDEO CAST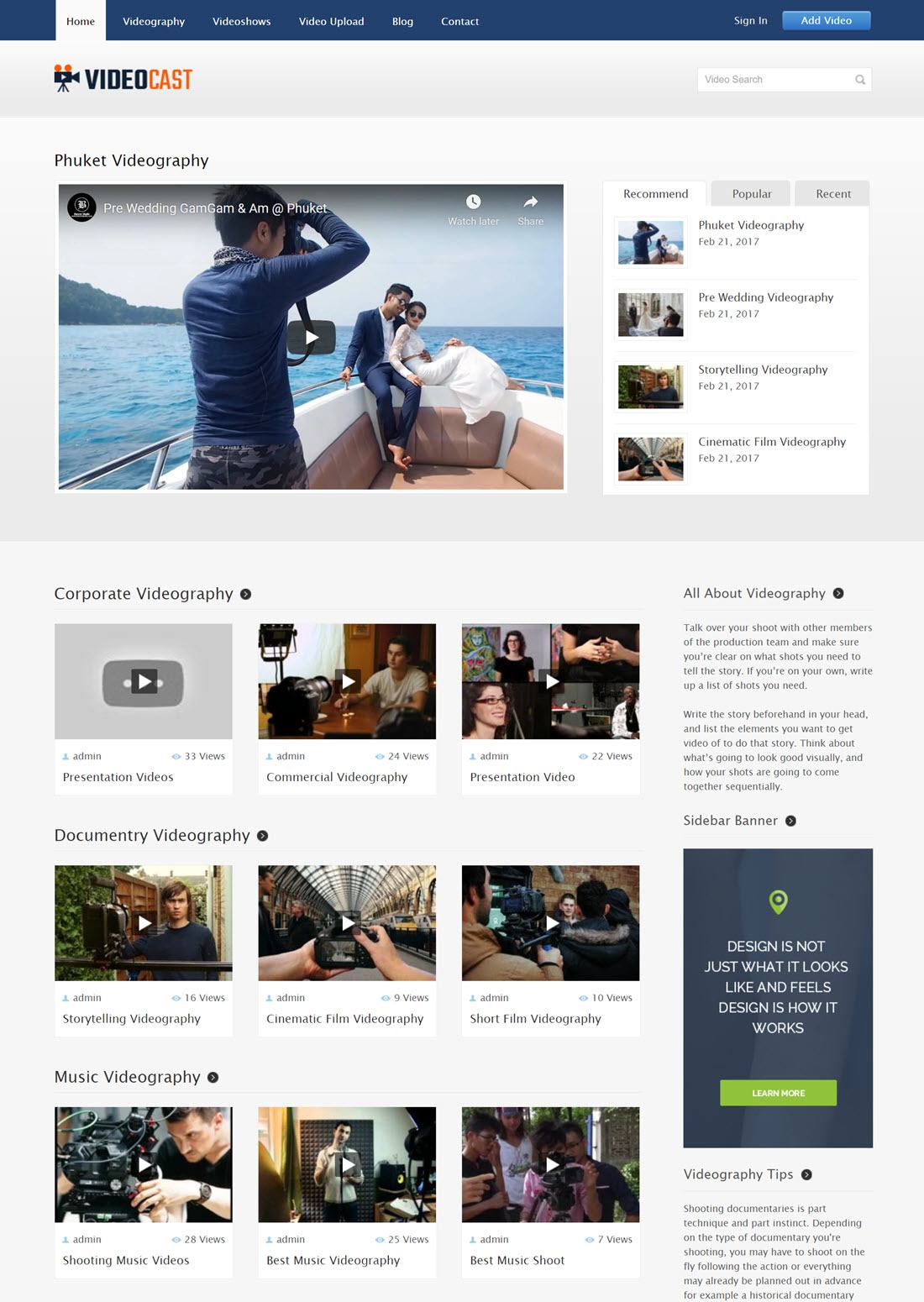 Price – Regular License – $79/annually
5. True Mag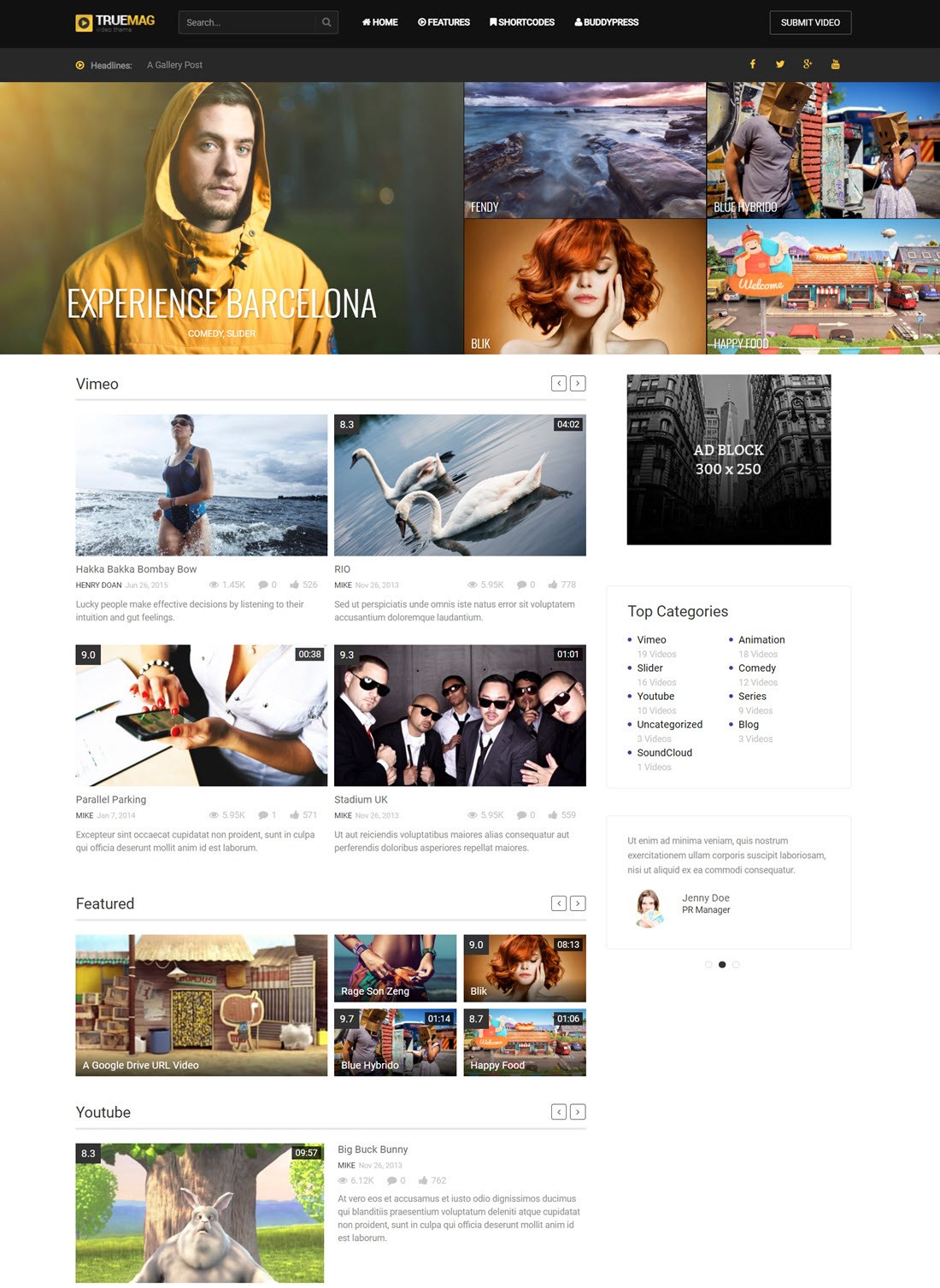 True Mag is a comprehensive theme that can craft almost any kind of video website such as movie, news, game, entertainment, etc.
The versatility of the theme ranges from creating a portfolio and magazine website with video elements to premium membership sites with secured content or shared content.
The advanced membership features manage the accessibility feature of your site with the users.
Price – Regular License – $41/OneTime (1 Site)
6. Joker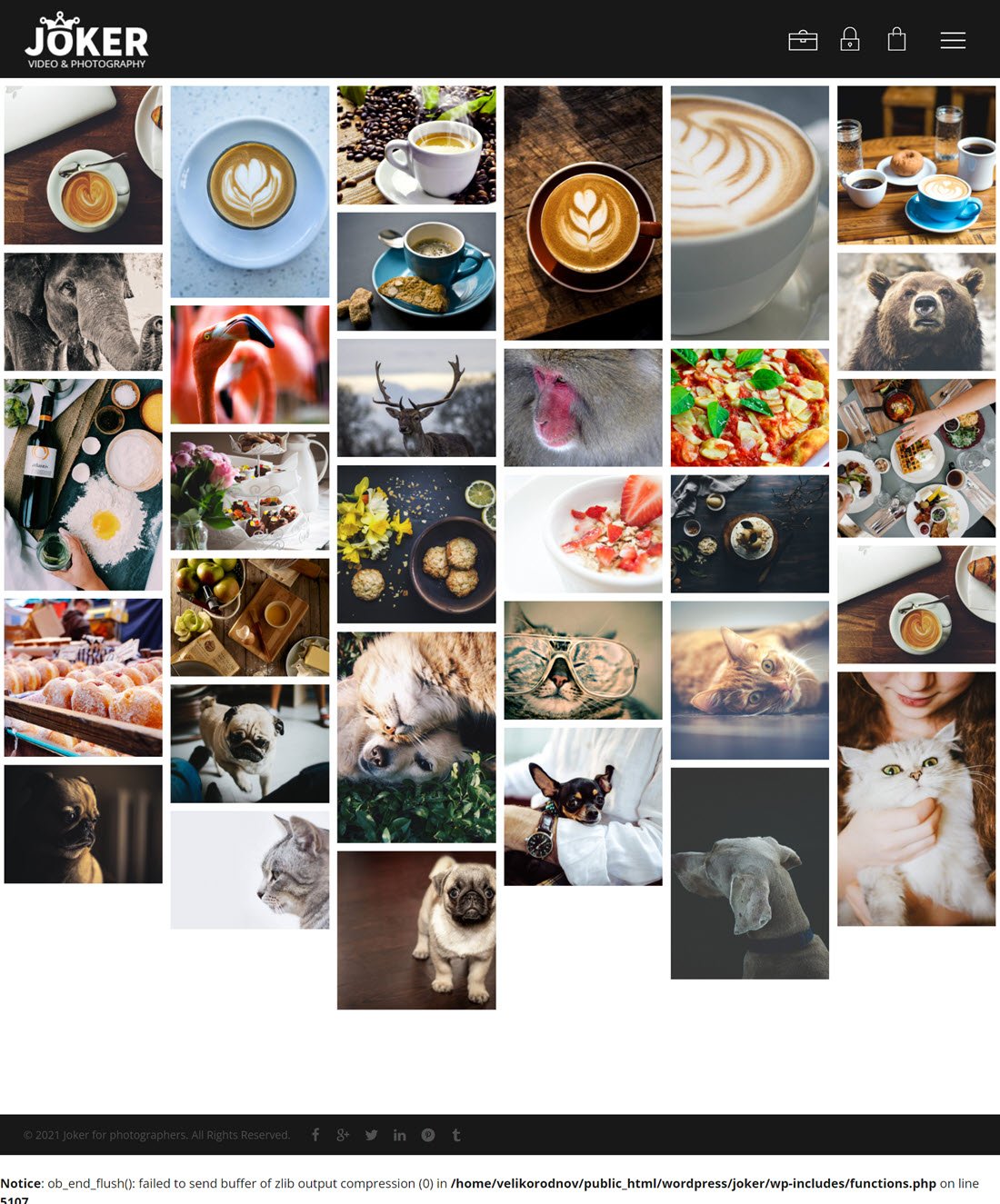 Price – Regular License – $59/OneTime (1 Site)
7. Netube
Price – Regular License – $59/OneTime (1 Site)
8. Plexx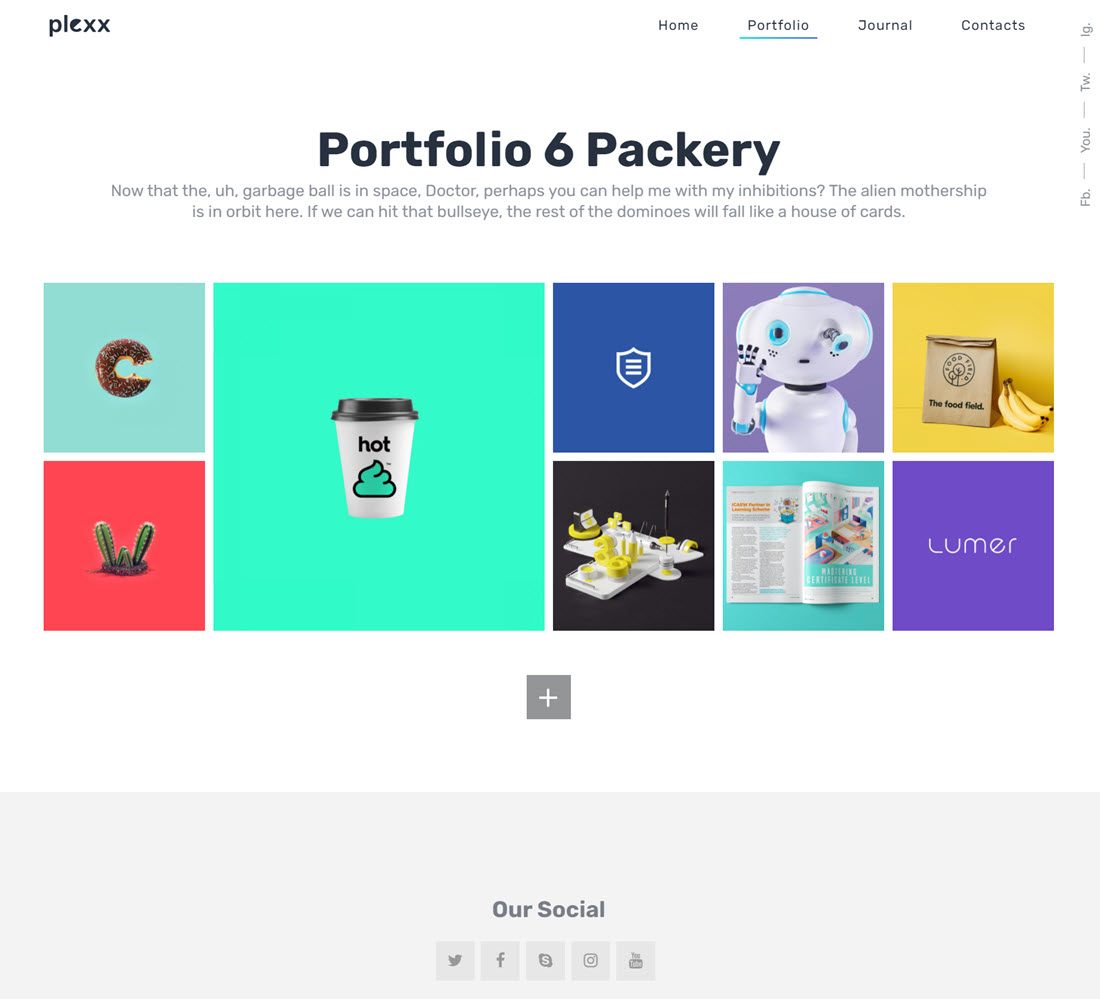 Price – Regular License – $39/OneTime (1 Site)
9. VidoRev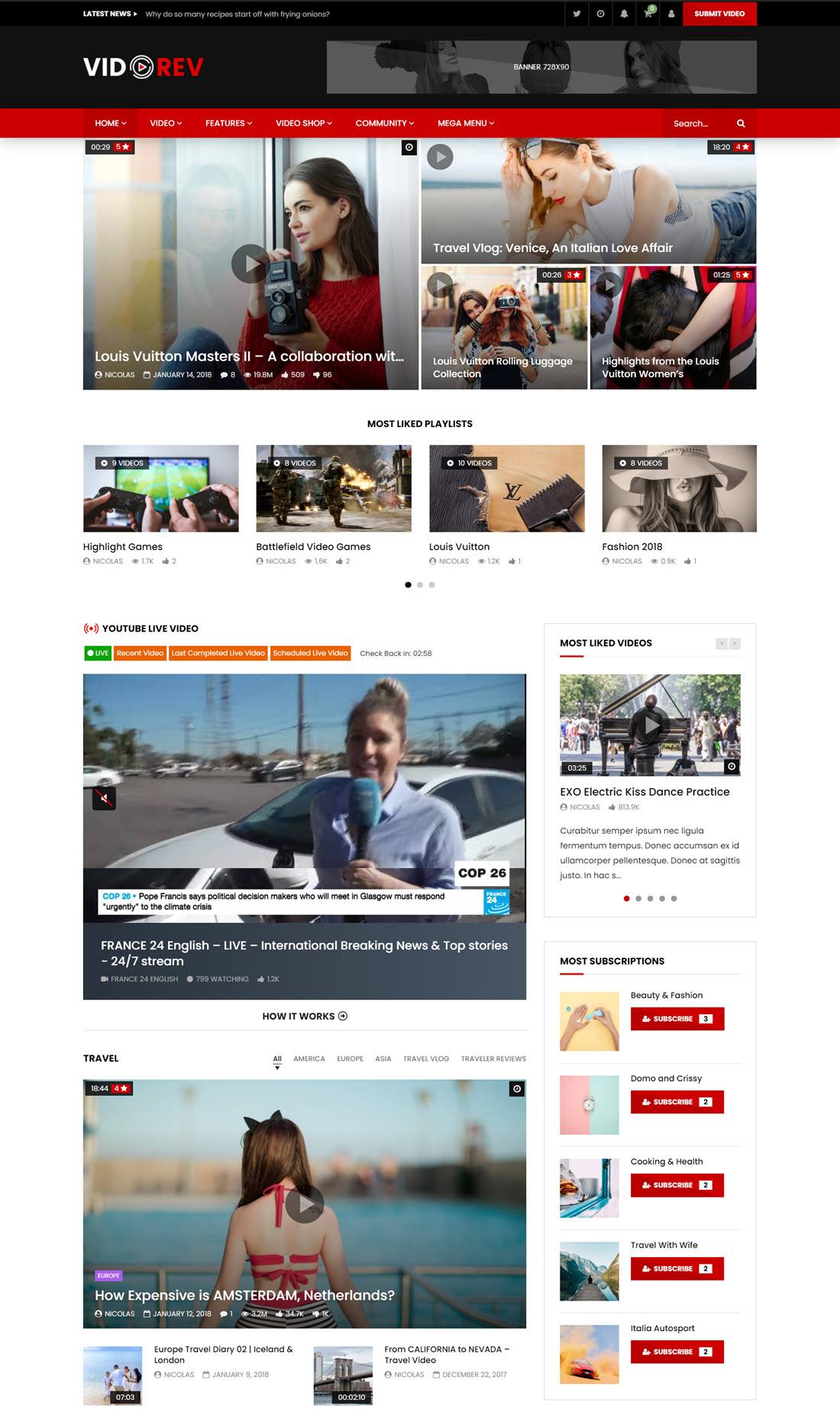 Video Revolution or VidoRev is a ThemeForest presentation that can give you an entirely new experience while hosting websites for videos, news, movie, blog or magazine. VidoRev WordPress video theme almost looks like YouTube design to enhance user experience. This modern Video theme offers different homepage designs that are all available on the demo website. It incorporates all the elements to create a video sharing or community website.
You also have the option to display advertisements (video ads, Image ads or Google Adsense before video display through its video advertising plugin. You get the power to auto-import YouTube videos from YouTube channels or playlists into the post. VidoRev fully integrates with BuddyPress and myCRED plugins.
Price – Regular License – $59/OneTime (1 Site)
10. Vlogger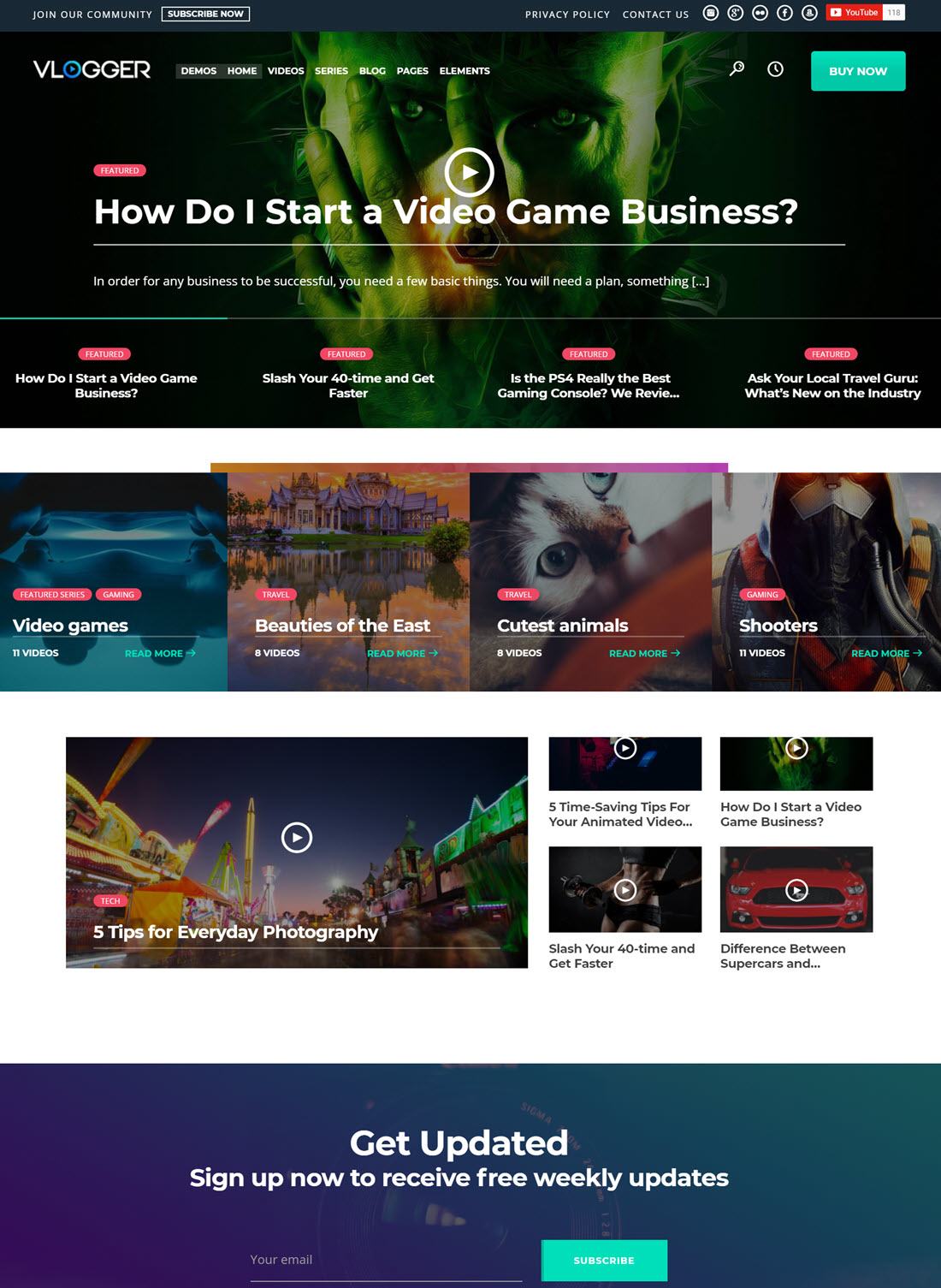 Vlogger is a video and tutorial theme for professionals. The theme is an ideal choice for Video Tutorials, Online Courses, YouTubers and video blogs, The premium template can help you generate revenue from almost all kinds of videos. If you want to launch a project such as creating a website to post your vlog or creating a magazine-style website, then Vlog can be the right option for you.
The wide range of demos that vlog offers are an opportunity for those who want to create an online shop and advertise with the help of videos and also for those who want to create a multimedia video content site.
The theme demos – Main demo, Food, Travel, and DIY are excellent tools to create engaging and monetizing new generation video websites.
Price – Regular License – $49/OneTime (1 Site)
11. VideoTube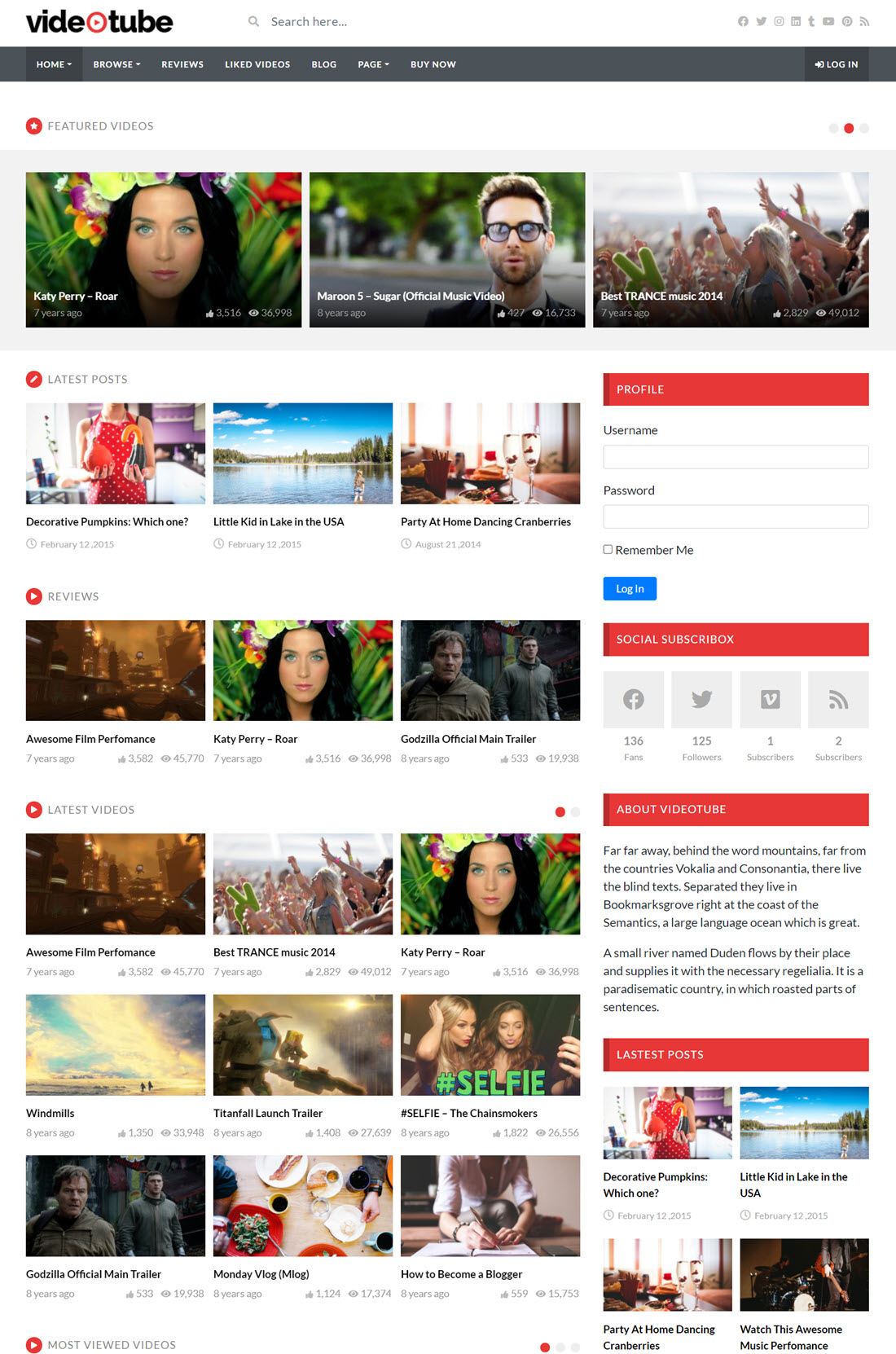 VideoTube has all the social video sharing attributes. With plenty of widgets, you can create an impressive homepage in no time and upload videos easily. The videos get auto-resized for thumbnails.
These thumbnails have a "like" button and view counter, wherein you can ask your peers to give feedback. Members can also share these videos or upload videos for value addition.
Price – Regular License – $49/OneTime (1 Site)
12. JustVideo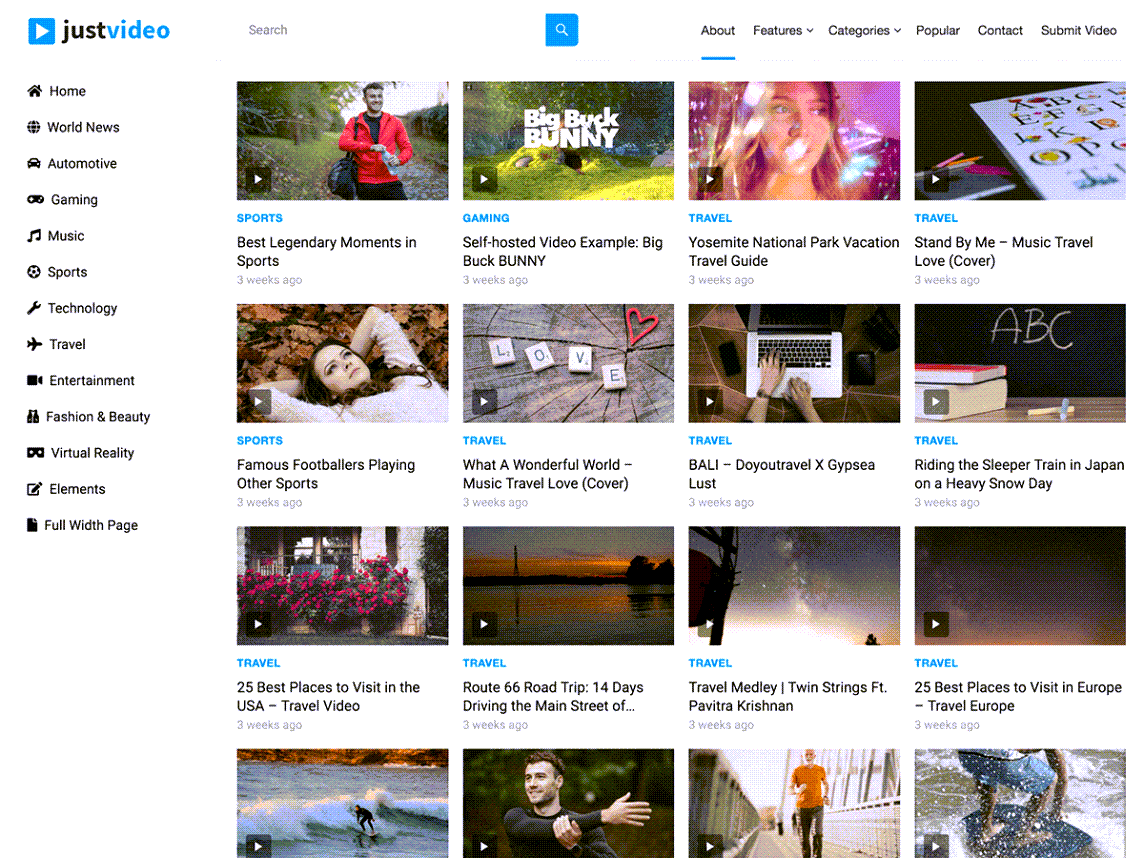 JustVideo works on one of the best and robust features front-end video submission that enables any registered user to submit videos. The users get the advantage to add videos from any embeddable source or even submitting videos directly through your site dashboard.
Mobile displays have been leveraged to their best capabilities and so for other devices as well. You can manage even the smallest of the elements with the help of widgets.
Total number of users – 200+
13. EnjoyVideo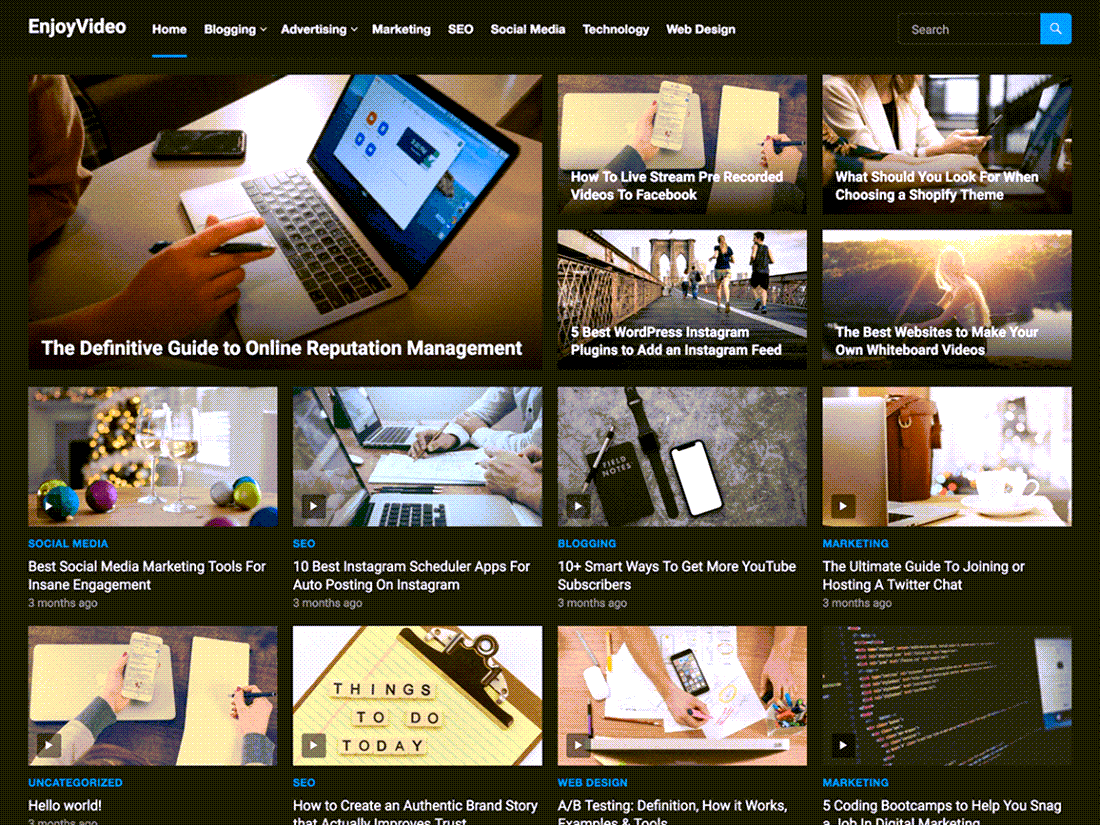 Enjoy Video is a free yet wonderful Video Blogging theme and an ideal choice for creative agencies. The theme features clean and validated code, cross-browser compatibility, is multilingual and has a powerful admin panel.
With Enjoy Video you get multiple ways to include videos to your site. The theme is suitable for bloggers, vloggers filmmakers and YouTubers. The Multiple unique homepage layouts and numerous demo designs impart an excellent user experience by displaying your best videos on the site's homepage at a single go.
Total number of users – 300+
14. SKT Videography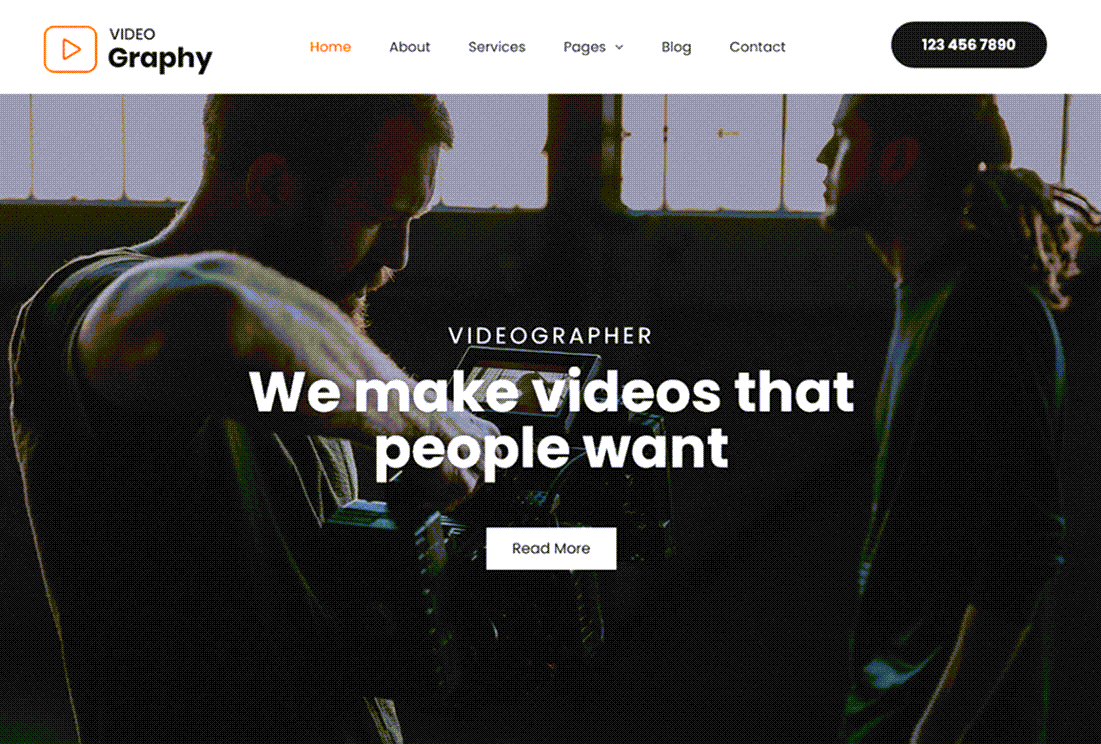 The template is user-friendly and enables you to display multiple videos in multiple formats. Video is based on the popular Cherry Framework.
The featured slider can easily place even larger elements on the page with the drag-and-drop functions. Other key features include advanced theme options, cross-browser compatibility, mega menus and Google Map integration. Besides, the theme has extensive documentation and 24/7 customer support.
Total number of users – 200+
15. Videography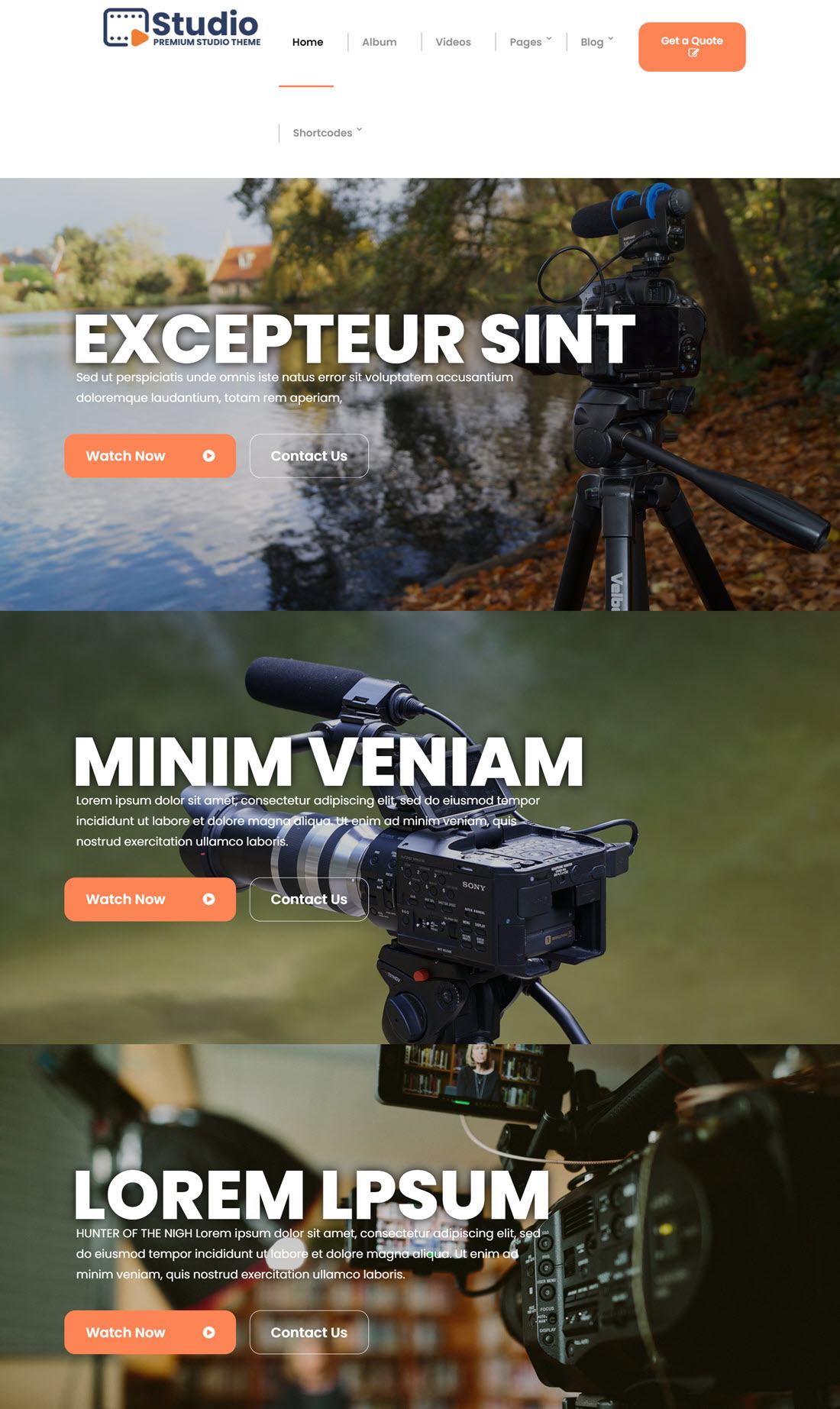 Videography helps to display your videos impressively either as a self-host or via YouTube and Vimeo through oEmbed. It is an apt choice for both video blogs and educational video sites.
It has been crafted for video sharers, photographers and journalists. The theme flaunts a present-day Bootstrap-based layout and is technologically advanced. Tube also has great customization options and support child themes.
It is a contemporary and responsive theme that makes an ideal choice for editorial websites, news, magazines, movies, newspapers, publishing and many more.
Total number of users – 500+