[Solved ] Failed To Load Resource: Net::ERR_BLOCKED_BY_CLIENT
Are you facing an error Failed to load resource: net::ERR_BLOCKED_BY_CLIENT. Because of this error, your website is failed to load images or your particular ads. You can check this error in the developer console.


Table of Contents
Reason 
So many people say this error is happening because of file permission on the website. But trust me this is not your hosting issue. This error you are getting because of AdBlock extensions that you are using on Google Chrome or Mozilla filter ads. They mostly detect the keywords ads, banners, or something related to the advertisement.
You may also be interested in landing page Plugin, Email service, and Fomo Plugins
Mostly their priority is to block ad words, DoubleClick, yahoo ads. Their first reference is to block JavaScript files, Ajax calls PHP files, and sometimes even blocked images that have ads-related keywords.

For example –
GET googleads.g.doubleclick.net/pagead/id
static.doubleclick.net/instream/ad_status.js
https://www.googletagmanager.com/gtag/js?id=UA-104086211-1
Solutions 
There could be any solution for this problem so let's get started.
Solution 1 – Disable adblocker from your google chrome or Mozilla Firefox.
Solution 2 – Whitelist that particular website on your ads blocker extension. So in my tutorial, I will explain to you how to add filter on the most famous ads blocker i.e AdBlock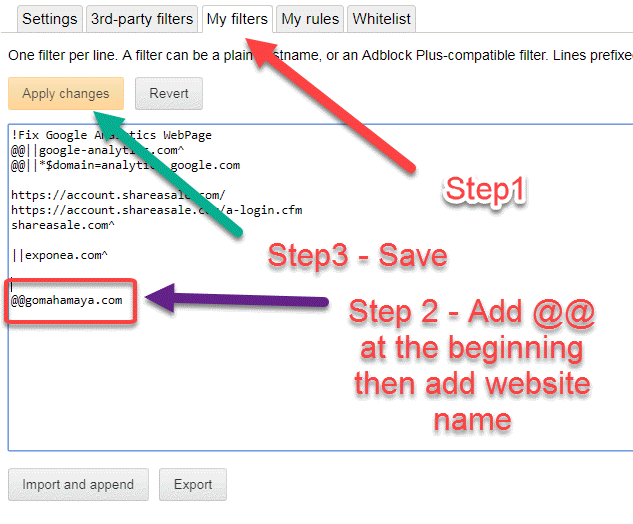 Click on the setting icon of the AdBlock extension. Then click on My filter, add @@ in the beginning then your website name. Finally, click on save.
Now open the Page again don't only refresh it
Conclusion –  I hope we were able to fix the error Failed to load resource: net::ERR_BLOCKED_BY_CLIENT  which was happening because of ad blocker extension. If you are still not able to fix the error then hire an expert in 5$ who will fix any problem.