[Solved ] Failed To Load Resource: Net::ERR_BLOCKED_BY_CLIENT
Are you facing an error Failed to load resource: net::ERR_BLOCKED_BY_CLIENT . Because of this error your website is failed to load images or your particular ads . You can check this error in developer console .


Table of Contents
Reason 
So many people they says this error is happening because of file permission on website . But trust me this is not your hosting issue . This error you are getting because of adblock extensions which you are using on Google chrome or mozilla filter ads . They mostly detect the the keywords ads , banner , or some thing which is related to advertisement .
You may also be interested in landing page Plugin , Email service and Fomo Plugins
Mostly their first priority is to block ad words , doubleclick , yahoo ads . Their first refrence is to block JavaScript files , Ajax calls , php files and sometime then even blocked images which have ads related keywords.


For example –
GET googleads.g.doubleclick.net/pagead/id
static.doubleclick.net/instream/ad_status.js
https://www.googletagmanager.com/gtag/js?id=UA-104086211-1
Solutions 
Their could be many solution for this problem so lets get started .
Solution 1 – Disable ad blocker from your google chrome or Mozilla Firefox .
Solution 2 – Whitelist that   particular website on your ads blocker extension . So in my tutorial i will explain you how to ad filter on most famous ads blocker i.e AdBlock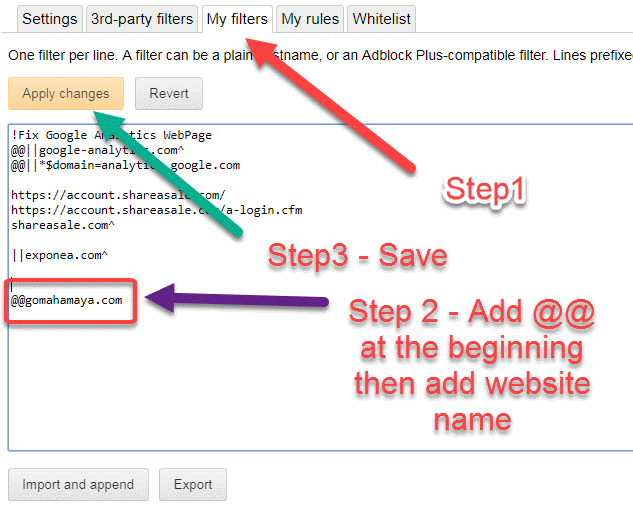 Click on setting icon of the adblock extension . Then click on My filter , add @@ in the beginning then your website name . Finally click on save .
Now open the Page again don't only refresh it
Conclusion –  I hope we were able to fix the error Failed to load resource: net::ERR_BLOCKED_BY_CLIENT  which was happening because of ad blocker extension . If you are still not able to fix the error then hire expert in 5$ for who will fix any problem