How To Create Employee Directory In WordPress
Planning to create Employee Directory In Your WordPress website? Keeping a track of your staff will no more be a hassle for you. Formidable forms bring you a solution called the Formidable Directory plugin which will ease your task of maintaining employee's data.

The WordPress Directory Plugin not only makes it easy for you but also enables your customers to seek information about your team which eventually contributes to your growth.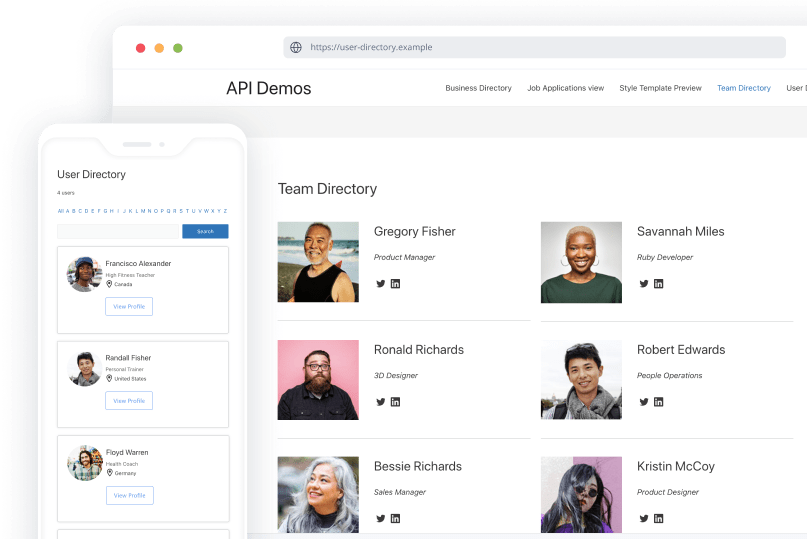 This blog will give you an understating of what exactly you can Create an Employee Directory In WordPress using Formidable forms Directory Plugin addons is and will also guide you with the installation process and an overview of its features.
You may also be interested in Email marketing service, Landing Page Plugins, Membership Plugins, and Live Chat Plugins 
Formidable Directory Plugin is a WordPress form builder and has been among the top form builders for more than nine years. More than 29900 websites are availing the features of the Formidable Directory Plugin and getting the work done easily.
With an automatic approach, Formidable has an easy process of installation. Once your staff Directory is generated, all you need to do is update all the data (names, photos….) on the staff's profile page. Data access becomes easy with just a few clicks.
Formidable forms equip you with certain Features Their Plugins are categorized into three Pricing plans i.e. Elite, Business, And Basic.
Elite – $498 .92 /year
Business – $298 .82 /year
An important Feature Of the Formidable Team Directory Plugin is 
Display Submitted listings

– The data you fed will be displayed and no special web language like PHP will be required.

Reaching out to the listing owner

– The contacts fed in the form helps to get in touch with the listing owner.

Pre-existing Templates

– Multiple choices are available to select from the existing templates which can also be edited as per the need.

Rating platform

– The system of Rating and giving reviews is available

Drag and Drop Form Builder

– Using drag and drag form builder you can Create Beautiful Directory Listings in Your WordPress.
You can easily connect with the owner who submitted the listing
They have a Pre Built template of

Team

, Business, User which will help you to directory site easily.
As here are some of the Features of employee's directory Plugins
The employee is easily searchable
They have a built-in Advanced search widget that will help you to create filters in search.
You can easily edit Forms that can be easily styled using CSS.
Front-end form submission.
Profiles of every single staff can be added easily.
Staff directory listings are also available.

Steps To Create Employee Directory In WordPress
All you need to do is follow these simple steps given below.
Installation

– The first thing you need to do is visit the plugin Pricing page and purchase it. The pro version of the Formidable form gets you two plugins( form builder and directory plugin).
The installation process is easy and if you get stuck at any point, the support team is always ready to guide you.
Note :- You can also get back your 100% money if you do not find the performance satisfactory.
Activate –

Go to your WordPress Admin page. You will find an option named Formidable, click on it which will lead you to Add-on, find the Directory addons activate it, and then You are all set to activate.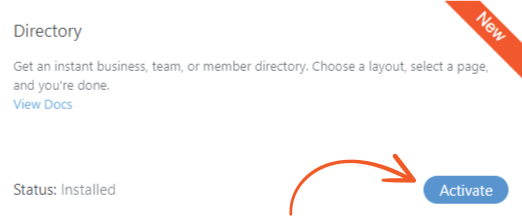 Team directory setup –

Once you have activated the add-on you will see multiple options in setting up wizard. Or if you want to go manually you need to click on Formidable forms their you will find Global Settings on that setting page click on Directory. Now To create your form for the employee directory listings, you will have to select the Team directory option then select the format and add the title to your page.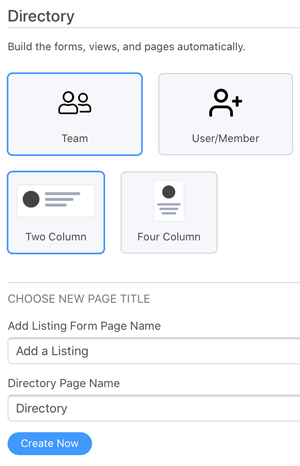 Review Your Created Forms –

Once you are done with all of the above steps, before publishing your directory form make sure you check your forms thoroughly to avoid any errors the wizard you create is automatically saved as a draft. You can review your form and rectify the errors by clicking on the View button.

There is always a scope of improving and updating your listings in Formidable directory plugins.