8 Best Two Factor Authentication Plugins WordPress 2023
Are you looking for Premium or Free Best Two Factor Authentication Plugins For WordPress? 2FA is the second layer of security that you can add to your WordPress website to make it more secure. You can add authentication of a user on the login page.

Mostly WordPress is vulnerable to many kinds of security bugs. Out of them, one severs one is BRUTE-FORCE ATTACKS used by almost of hackers to hack any website. Many get the victim of WORDPRESS TAKEOVERS and PHISHING AND KEYLOGGER ATTACKS, ultimately losing your complete website data in hackers' hands. Sometimes, people can easily guess their website password like "ADMIN123, Admin124. "Just to overcome these errors need to Phishing attacks, we need to block access to your wp-admin by blocking the wp-login page, which can only be done by adding 2FA Plugins in your WordPress website.
What Is 2 Factor Authentication?
2FA is an authentication process by which we add another layer of security to make login anywhere online. Nowadays, two 2FA is used by almost tech giants like Google, Facebook, Dropbox, Linkedin, etc. Almost all of these tech companies use Google Authenticator for their security purpose.
There are many kinds of 2FA Validators, such as.
Microsoft Authenticator
Google Authenticator
Authy
Free OTP
2STP
OTP
Auth
If you are looking for the best security plugin, read these articles. 
So let's have the list for Best Two Factor Authentication Plugins For WordPress, which is as follows:
1. Wordfence Security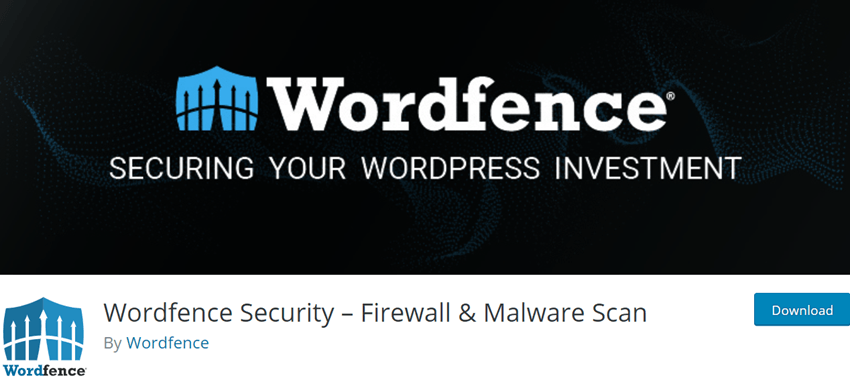 Wordfence Security is integrated with advanced security access that protects the overall sites from cyber attacks. Such a lightweight plugin for WordPress and contains a simple UI that provides two-factor authentication to protect your password. Now, don't stress about password and login access to your website as Wordfence Security manages it all my own. Only admins with confidential access will log in to the website for modification.
Wordfence Security provides two-factor authentication that allows remote login with the TOTP authenticator. Let you enable or disable such 2FA anytime, anywhere if necessary. Login page secured via CAPTCHA that eliminates bots logging. You may block anyone from login in even after they have your password, and no one will access your login portal without completing 2FA thereon.
WordPress supports both TOTP (Time based on-time password) and HOTP (HMAC based one-time password), making it easier for users to assess.
 It also displays graphic QR codes to make it easier for users to scan into apps on their other devices.
Site owners can choose a trusted device on which WordPress won't ask for 2FA every time you log in. This is valid for a selected number of days.
Wordfence blocks malicious visitors to your site by analyzing and combining different bot signals.
Pro clients have the advantage to protect premium plugins and themes.
 Using your WordPress with shield premium is very easy, so activate the shield plugin, and off you go.
Total number of users – 4M+
Screenshot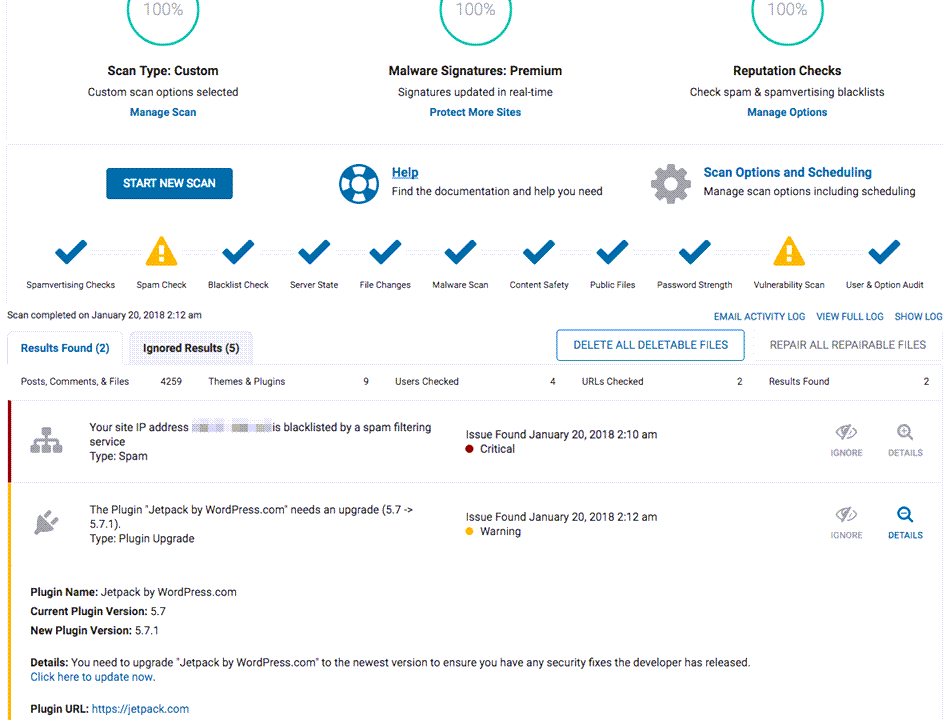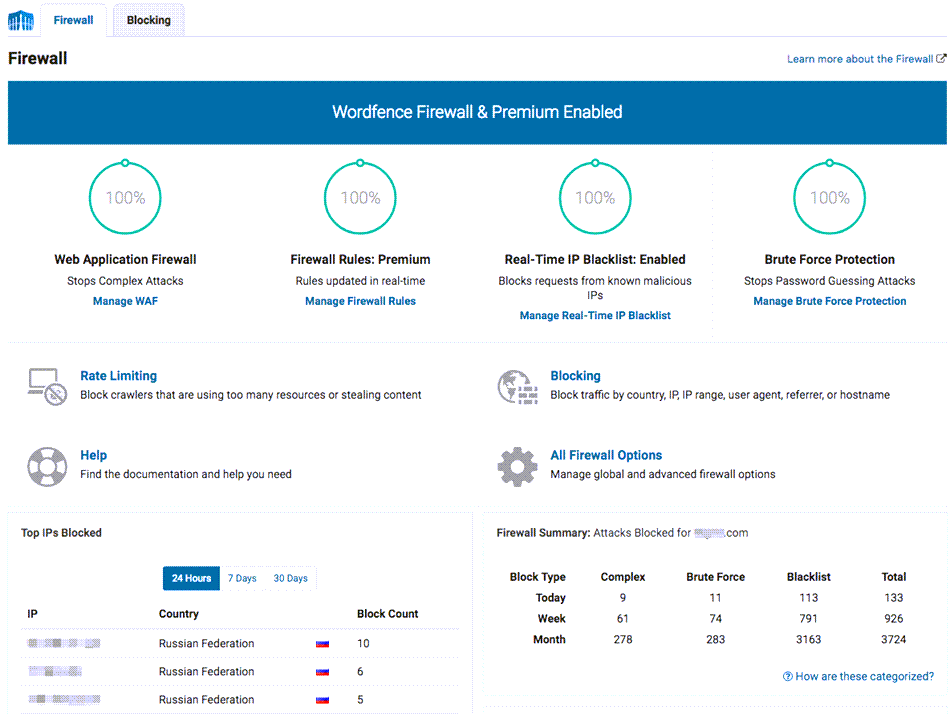 2. iThemes security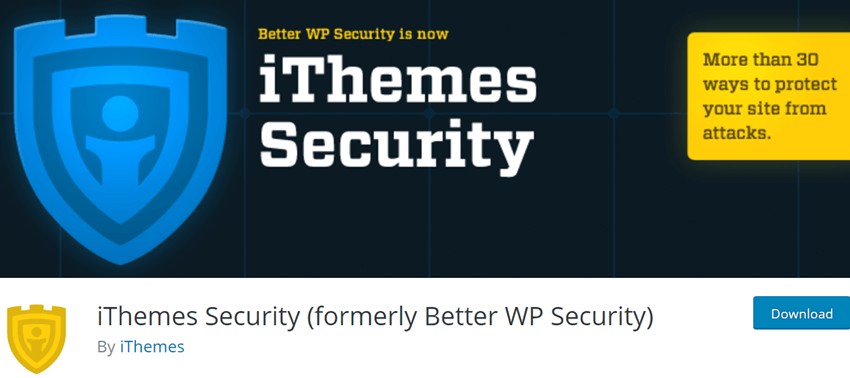 iThemes Security is a highly advanced WP extension that provides two-factor authentication to protect the privacy of web pages. Prevent cyberattacks that threaten your sensitive data available on the website. No need of wasting time to recover the website from hacking. As iThemes Security avails you of strict login access to anyone secured with two-factor authentication. It is integrated well with Google authenticator, emails, and other apps that let you apply such 2FA code to access login.
iThemes Security can be configured so efficiently and promptly. You will install and configure it within 10 minutes, even without any cybersecurity degree. You will be able to protect any website with comprehensive and categorized templates that fit the necessity of the site. Different security templates, such as e-commerce, blog, brochure, network, non-profit, and portfolio. The advantage of not using passwords protects the site from password stealing hacks such as keylogging, shoulder surfing, brute-forcing, connection sniffing, and many more. This enables logging in by just scanning a code with the phone.
Total number of users – 1M+
Screenshot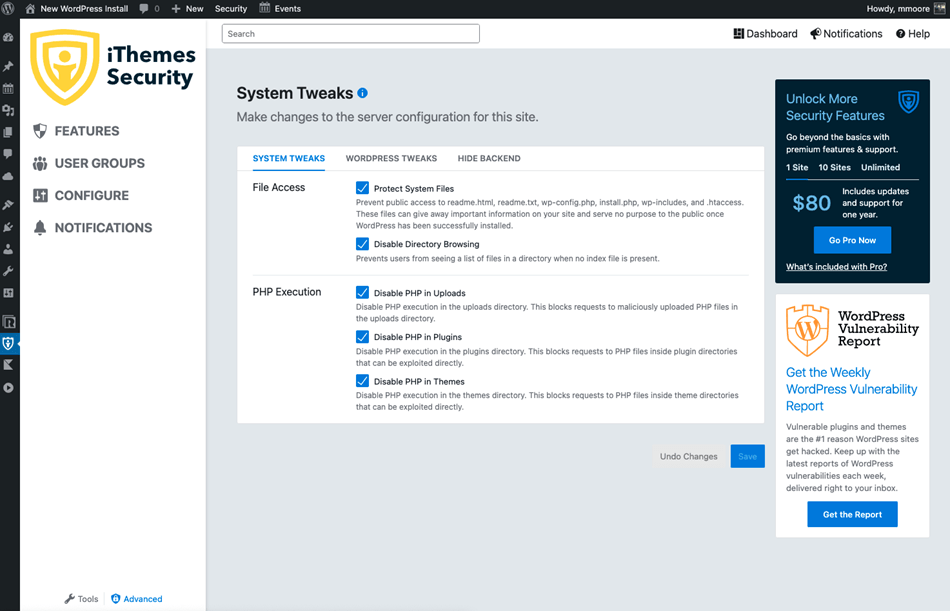 3. Trusona for WordPress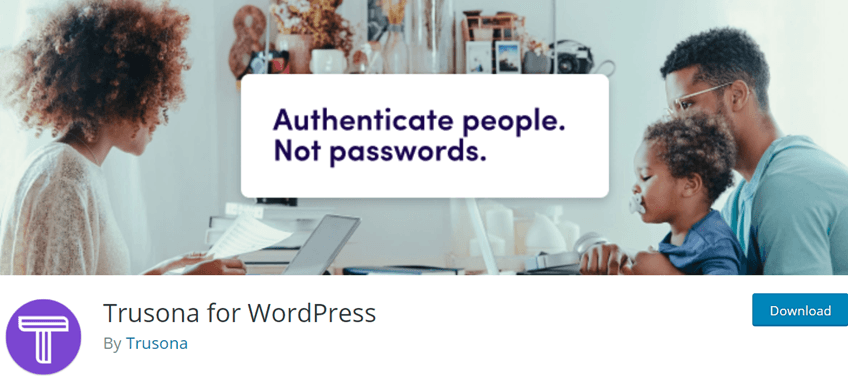 Trusona for WordPress is a vast WordPress plugin enriched with comprehensive features that establish two-factor authentication on the website. Hide your confidential data and let you protect your overall website from cyberattacks. Trusona provides you access to multiple-factor authentication before login, minimizing the risk of hacking. No need to waste much time in the configuration. Install this extensive plugin and get started promptly, it's that easy.
Core Features –
It supports multiple-factor authentication even without a password to access.
Hide sensitive data like username and password on the login portal.
QR code accessibility is available that cannot be hacked anyway.
No need for OTP verification and typing password for login every time.
Anti-replay patents that work as an additional security level.
One-click access to all WordPress sites is provided simultaneously by this plugin.
Total number of users – 600+
Screenshot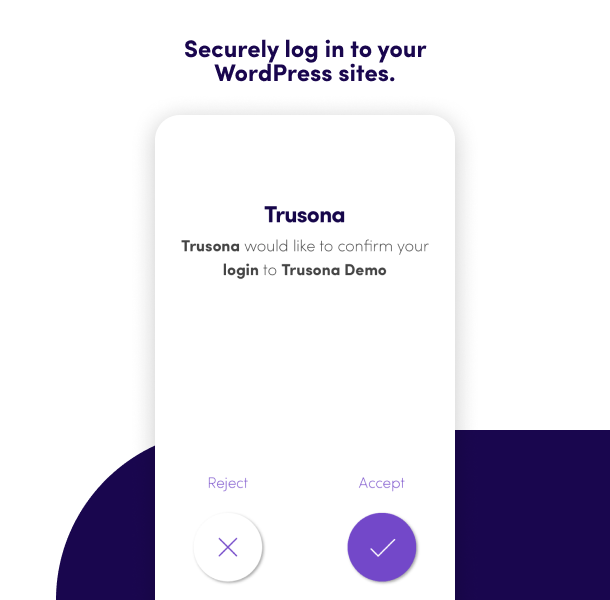 4. WP 2FA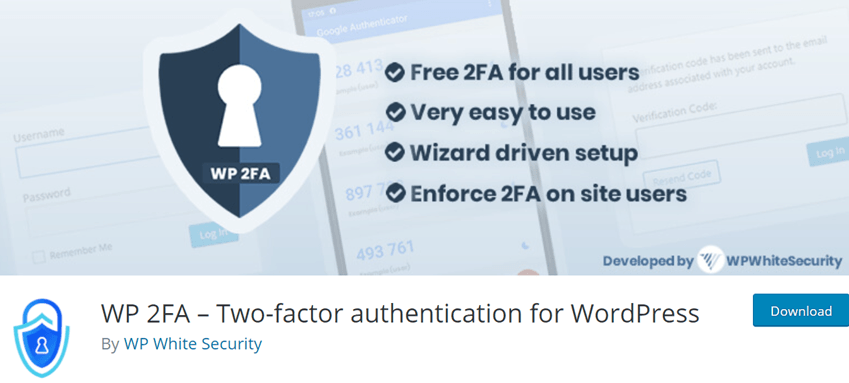 WP 2FA, the Two Factor Authentication plugin, provides users with a greater security and user experience by replacing passwords with sophisticated RSA public-key cryptography. Two-factor authentication (2FA) ensures double verification when you log in to your WordPress account. A weak or compromised password can expose your account to hackers. 2FA ensures the safety of your account by asking for double authentication, i.e. a biometric or security code while the admin is trying to log in. Because the key is developed by the updraft plus developers team, they are known for their high-quality work.
Setting up 2FA is quite simple in WordPress. You need a third-party app like Authy, Google Authenticator,  or Duo.
all you need is to
Install WordPress 2FA plugin.
Visit WordPress 2FA set up in your profile.
Configure using the setup wizard.
Now choose your second-factor authentication method (app or mail)
WordPress users can set up 2FA themselves easily without requiring any technical setup. Besides, it is also free of cost for all users. After enabling 2FA, you need to complete two-step verification, first will be your security code(password) and the code sent by mail or SMS.
Total number of users – 10,000+
WP 2FA - Two-factor Authentication Plugin for WordPress | WP 2FA Plugin | WP White Security
Screenshot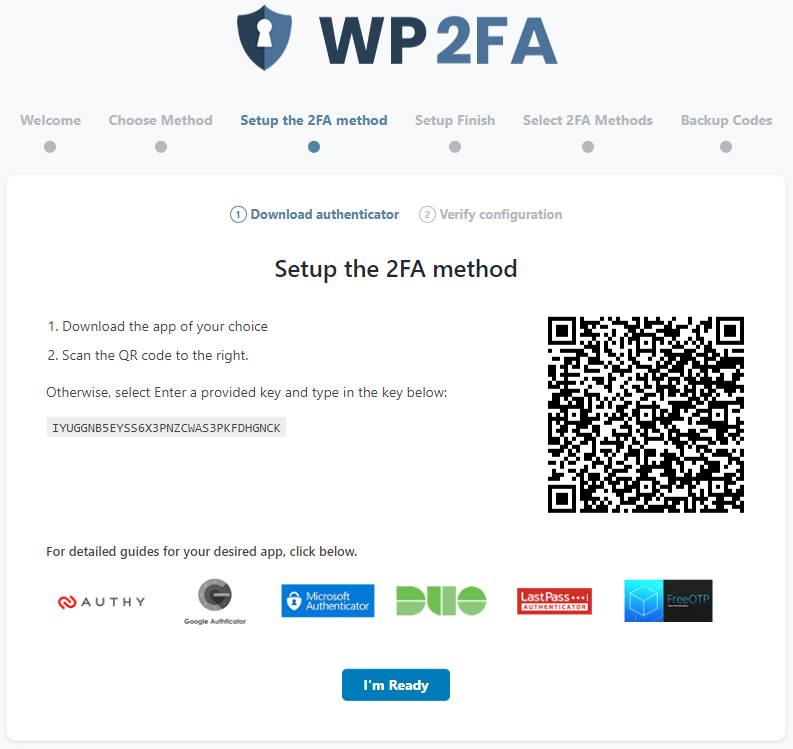 5. 2FAS Prime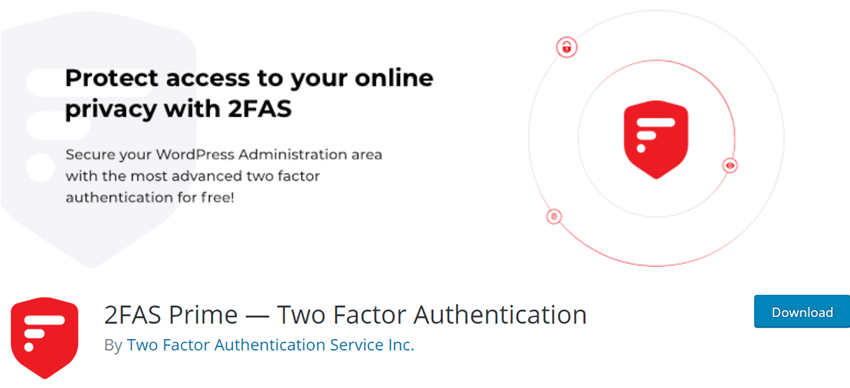 2FA prime plugin guarantees protection against brute force attacks, weak passwords, and automated password guessing, which helps secure your WordPress account login. It's a simple, free, and easy-to-use  WordPress plugin. The 2FA prime plugin can be accessed in your old WordPress account, and all you need to do is install the plugin and activate it in your WordPress. All data required to make the plugin is kept safely stored in your WordPress database, and the plugin doesn't communicate with any external site, which makes it more reliable.
2FA is available for all users free of cost. All you need to do is install and configure it to get instant protection against:
WordPress takeover-By choosing 2FA, you reduce the risk of your account being hacked. Passwords can be weak or repetitively used, leading to more accessible access to your account. Choose a  strong password and 2FA to make your account secure.
Phishing and keylogger attack-  Once you have enabled 2FA, your account can't be accessed by anyone without token generated password, making it impossible to access your WordPress site conventionally. It helps ensure that the device you use is free from phishing and keylogger attacks.
Brute forces attack -Encrypted passwords can be decoded if your software or plugin is outdated. By enabling 2FA plugins, hackers can't access your account even if the hacker knows your password.
Total number of users – 3,000+
Screenshot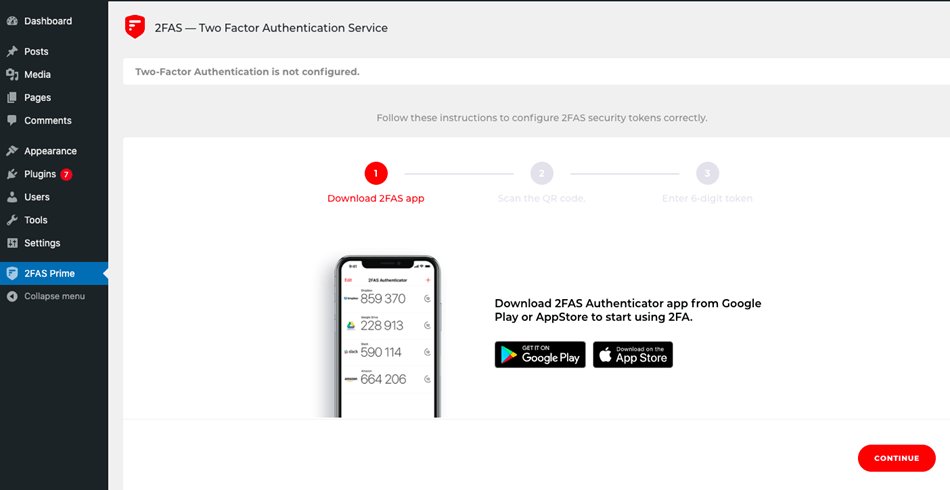 6. Two Factor Authentication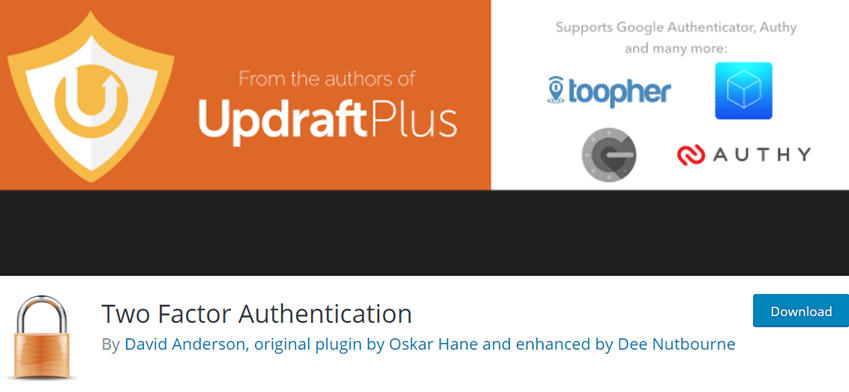 The Two Factor Authentication plugin uses a one-time code to log in to the website. This adds an added layer of security to the website. Graphical QR codes are also displayed so that apps on tablets and phones can quickly scan them. Unless the user has been identified with TFA enabled, a second factor is not mentioned or requested. Each user can on or off TFA or be made available per user basis. And then, there are additional security checks apart from the original forked code.
2FA can be used on a role basis. i.e., it can be made available only for the admins.
Users don't need access to the WP dashboard, i.e. front-end editing of settings is supported in WordPress settings.
If you lost your phone and can't assess the 2FA login, an emergency code is provided.
2FA can be turned on and off anytime based on user convenience by each user.
Total number of users – 20,000+
Screenshot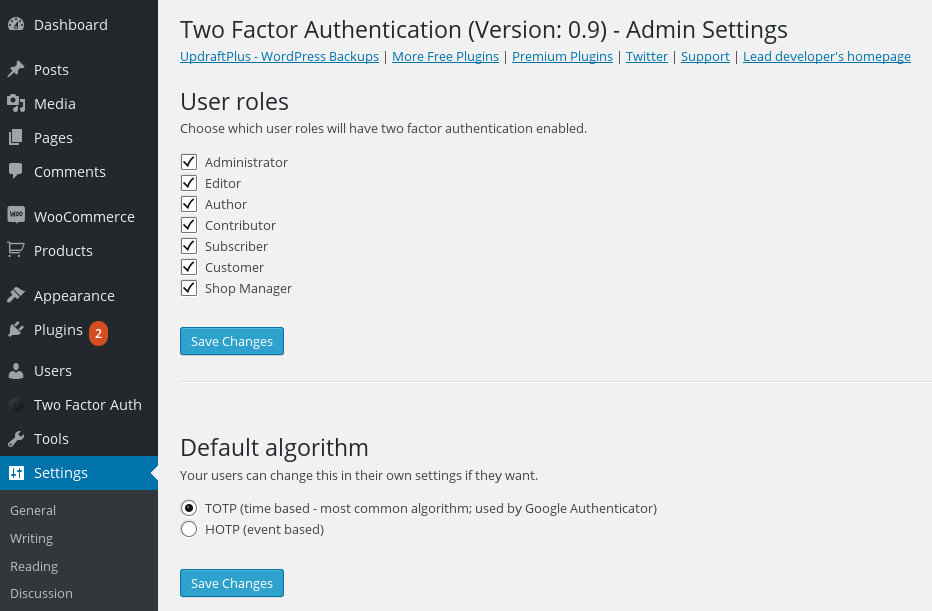 7. Shield Security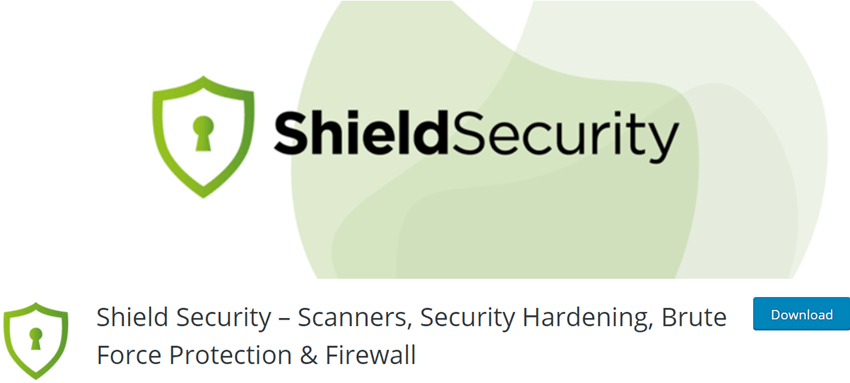 Shields helps protect your WordPress site against hackers and malicious bots that can affect your site. It uses an exclusive no-captcha security technology that can prevent 100% bot spam comments, limit login attempts, and block brute force attacks. The shield is an excellent no-nonsense security solution for your WordPress site.
Why choose shield security –
we have the highest 5* security rating per download in the WordPress plugin.
After using shield security, bad  IP addresses automatically get blocked, and your WordPress site's performance will be optimized.
Our exclusive and new network-based intelligence-based platform shield NET makes shield security plugin smarter by drawing in information from around the globe. It helps to assess security threats and to take appropriate action.
Total number of users – 60,000+
Screenshot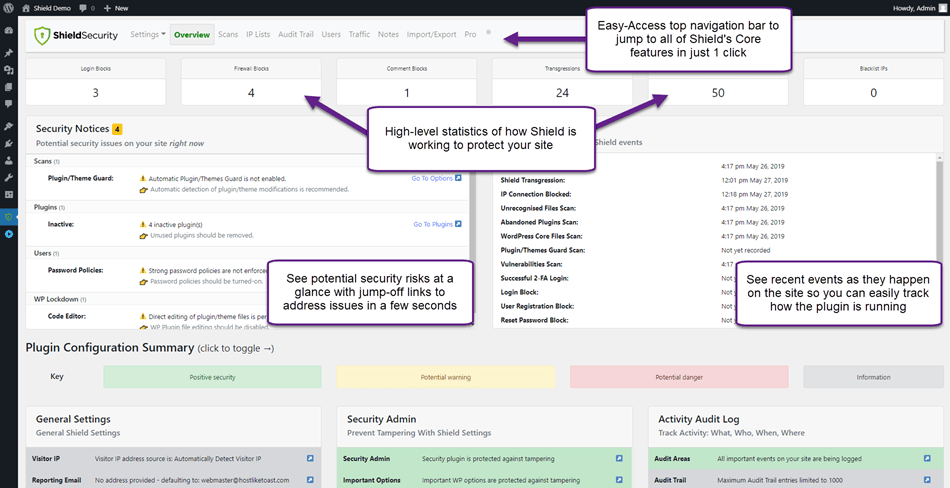 8. miniOrange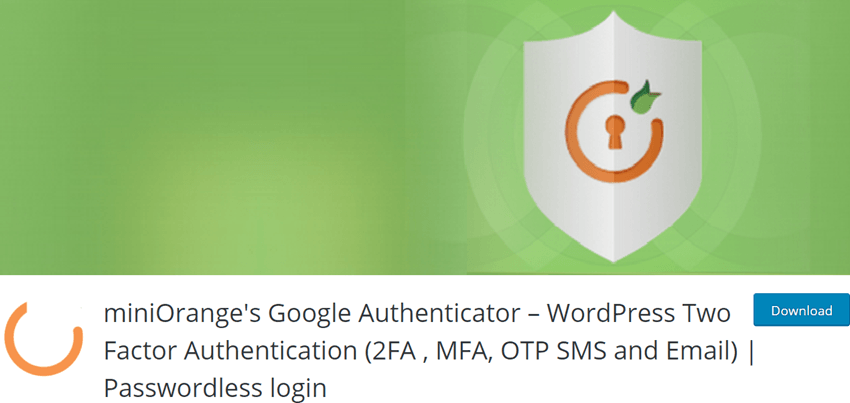 Mini orange 2-factor authentication 2FA Plugin provides users with an additional layer of security to the site. Two-factor authentication is provided during login, and this facility is only for a single user. The available authentication methods are QR code, Google authenticator, Soft token, push notification and security questions. The redirection is based on the user role after login.
This plugin has also got the support of language translation. Multisite support is also available, and many types of login options are also available.
Shield security has many great security tools, and it helps maintain your site's integrity and security.
We build our file fingerprint, which helps accurately detect file modification for plugins.
One of the leading causes of WordPress security hacking is bots, and shield Security has an exclusive in-built bot detection.
Total number of users – 20,000+
How to setup Google Authenticator into WordPress? | Google Authenticator | WordPress Plugin
Screenshot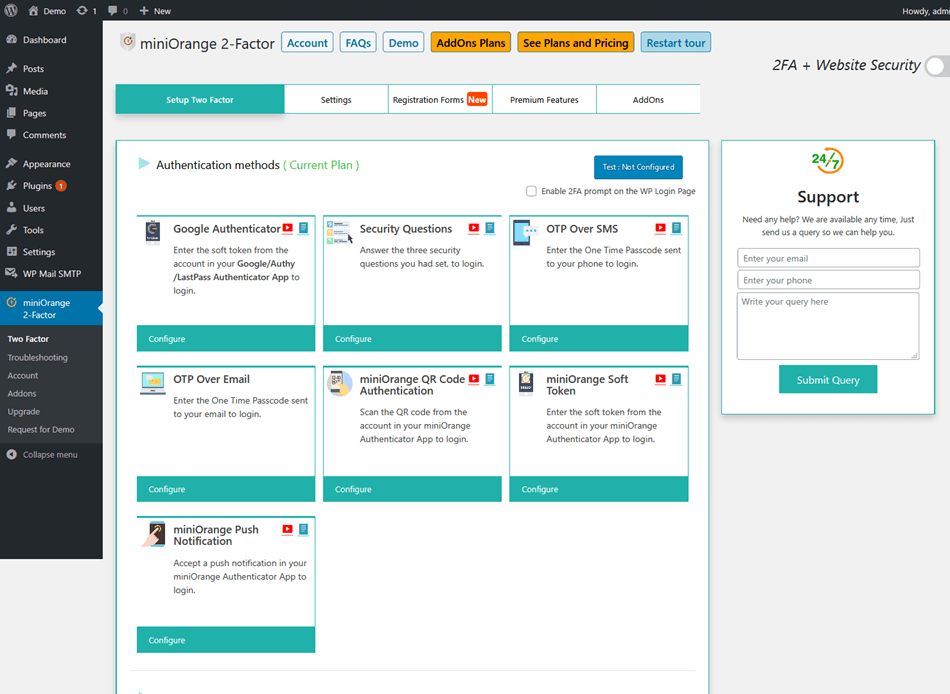 Conclusion – Are you still confused about which is the Best Two Factor Authentication Plugins For WordPress. Please don't get confused, my friend no matter you are looking for Premium or Free Authentication Plugins, blindly go ahead with the keyy plugin. That will be the best option for you. The updraftplus team manages updates and support.