9 Best Product Review Plugins for WordPress 2019
Are you looking for Premium or Free Best Products Review Plugins for WordPress ? Adding reviews to your post or products helps a lot you to read about user minds and get feedback . Now a days most of the ecommerce website have a functionality to add review which will help you to create more better products and service  .

Most of the people read products review before they buy the products . So for adding review on products you need Best Products Review Plugins for WordPress . Even When you are writing a blog or articles you need Author Review Plugins . So that they can give you feedback and review comes in google .
People love giving feedback of the purchases they make, the restaurants they visit or the movies they see. They then tell their family and friends who make the decision of their purchase based on their feedback. This system has cropped up into e-commerce as well. There are abundant number of sites providing reviews on different products and services and about 92% people have admitted referring to these websites before availing any service and purchasing anything. This gives a boost to the economy of the online shopping sites.
So lets have List of Best Products Review Plugins for WordPress.
1. YITH WOOCOMMERCE ADVANCED REVIEWS
Review are really important for any WooCommerce website and can be easily be generated by Yith WooCommerce  Advanced Reviews Plugin . Review from the customers who bought the products from your website is really helpful .
When you visit the website like Amazon and Alibaba mostly you will see the review before you buy them even some time you feel like you should read some more information from other website . And they basically focused on the review system to make it more and more strong to get more sale .
This Plugin is really awesome because it has so many feature like graphical representation of reviews .And their is a option of upvote and down vote bad comments or reviews
Pricing – Single Site – €69,99, 6 Sites – €129,99, 30 Sites – €179,99
Premium
2. WooCommerce Product Reviews Pro

Planning to increase sale in your website ? How will you do that ? that is really tough job isn't ? But Trust me its not a touch job . You can easily increase your website revenue ultimately to peak . You can do it easily by providing social proof on your website . More than 60 % of customers read products review before they buy the products .
WordPress by default is missing with this option and its really important to increase sale when you are using online webstore . People they mostly compare the review of small price with larger price and see are they still worth buying .
Similarly in WordPress we check review support and rating before we install any plugin. So just to help in creating a eCommerce website like Amazon review the WooCommerce Product developer launched WooCommerce Product Reviews Pro To achieve your Goal .
Pricing  – Single Site – $79, 5 Sites – $129, 25 Sites – $179
Premium
Screenshot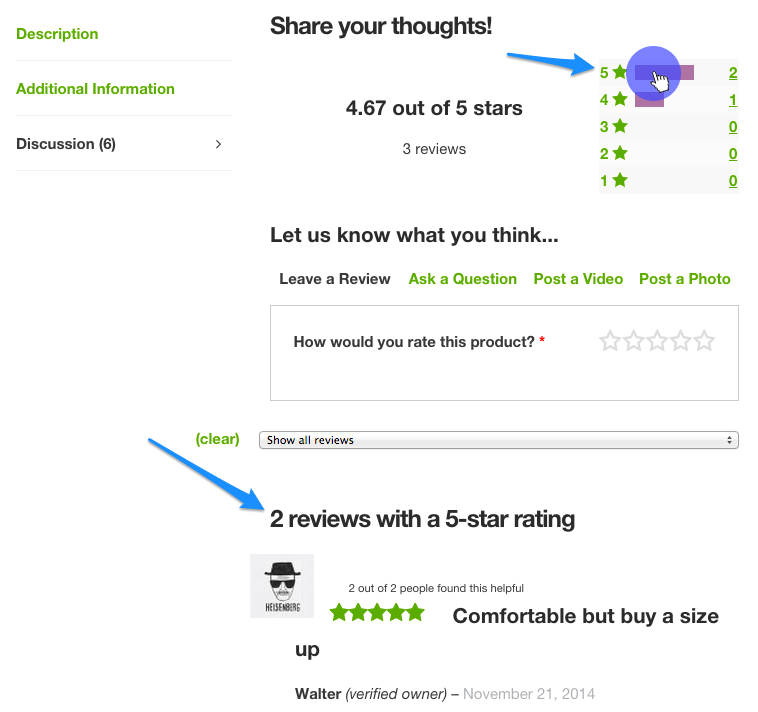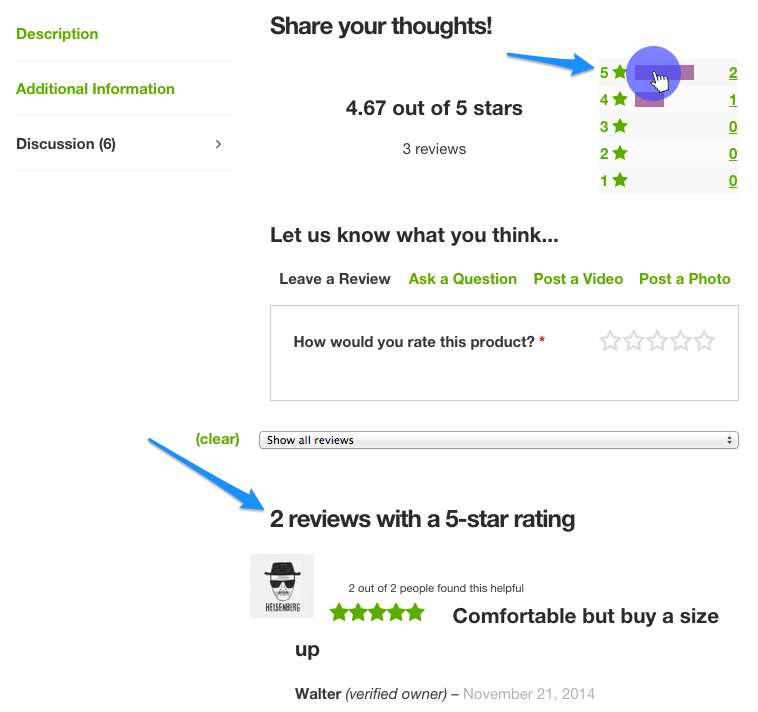 3. WP Product Review Lite

For the people who are not willing to spare money on review plugin, WP Product Review Lite is the plugin for them as it is free. This plugin provides in depths to basic posts. Being a free plugin yet its review boxes are amazing. The review boxes provided by this plugin are separated into a number of parts. Other features of this plugin is as listed below:
Different details about an individual product can be graded.
Each product comes with a general description box.
The list of pros and cons is also included.
User reviews can be enabled and and the decision to take them into account while displaying the final rating of the product should be taken.
It supports for rich snippets.
There are affiliate buttons for review.
It provides top rated widgets.
Total number of user  – 60,000+

Pricing  – Essential Plans – $105 (for up to 2 domains), Business Plan – $152 (for up to 3 domains), VIP Plan – $235 ( for up to 5 domains)

Free
Premium
Screenshot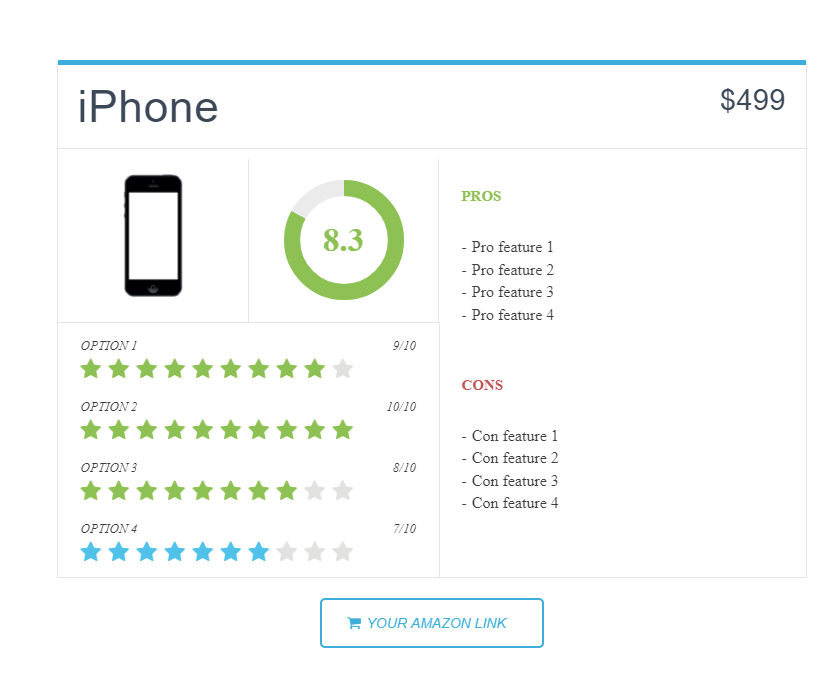 4. Ultimate Reviews

Ultimate Reviews is one the best WooCommerce Review Plugins for WordPress . Which will help you to add reviews on Reviews on Your ECommerce website Products with ratings as well .This Plugins will allow your website user to add review on all products on your website . You can easily setup this complete review system by using review shortcode .
Some of the feature of this plugin are as follow .
You can easily manage Reviews except or decline them .
Its give the functionality to add extra appearance and value to your review field .
Different kinds of rating option available like points or percentage .
You can easily set design to and custom css for your design .
Total number of user  – 3,000+

Pricing  – Lifetime Single Site – $45.98, Lifetime 5 Site License – $149.46, Lifetime 10 Site License – $252.94
Free
Premium
5. WP Review

No one would like to comprise with the speed of their websites. So WP review plugin does its work very efficiently without compromising with the speed of the websites. It a simple but powerful tool to review content easily. It is lightweight and easily customizable. Using this plugin the user can create reviews using percentage, star and point rating. Its features are:
It supports for translation.
It has unlimited colors.
It supports Google Rich Snippet.
It supports WPMU.
It is completely fluid responsive.
It is WP multisite and multiuser compatible.
It works with caching all majority of themes and plugins.
It inludes useful filters and is hence developer friendly.
It supports shortcodes to show reviews anywhere on the post.
It displayes the reviews in a friendly format.
Total number of user  – 1,000+

Pricing  – License for 1 site – $67,  License for 3 sites – $87, Unlimited site License – $97

Free
Premium
6. Taqyeem

Taqyeem is one of the coolest review plugins with a customization option to design one's own review boxes. The main attraction of this plugin is its stylish and sleek design which comes with light and dark themes. Both the themes can be customized with the unlimited colors options available. Its features are as follows:
It provides unlimited review criteria.
It provides many options for the rate image.
It supports 400+ Google fonts.
Users can choose from three types of review system- star, point and percentage.
It supports RTL.
It has several typography options.
It has localization support.
It has the latest and best review widgets.
It supports pages, posts and custom post types.
Schema SEO rich snippet review microdata.
Total number of user  – 1,700+ 
Pricing – Regular License – $29, Extended License – $499

Premium
7. Reviewer

Reviewer is one the best Best Author Review Plugins for WordPress which provides a powerful user review system and also a beautiful summary box for a full review post.It allows the users to insert comparison tables into their posts, custom post types and pages in an easy way. It has a very flexible structure. It also offers a wide verity of themes which can be easily customized. Its other features are:
It has different rating modes- Bar line, five stars,etc.
It has a great back end features.
It collects the visitors name and email.
It is split up into seven parts-ratings, review,thumbnails image,pros and cons,etc.
It has nine templates with different styles to offer.
The users can upload their images.
Administrators can manage the user reviews completely.
There is unlimited color options.
Total number of user  – 5,000+ 
Pricing  – Regular License – $28, Extended License – $195

Premium
8. Author hReview


Author hReview is second Best Author Review Plugins for WordPress which will help in increasing search traffic by making SERP results more attention grabbing. It is based on schema.org. It only supports the editorial ratings submission which means that the author's opinion alone is reflected and no site visitors or customers are involved in the review and rating process. It allows only one system of review that is five stars. The ratings box can be adjusted to be displayed anywhere. There are a few other detail which the user can display to the visitors It is specifically made for those who want a simple tool to display their reviews as it is a tool only for the site owners.
Total number of user  – 2,000+ 
Free
Screenshot

9. Comment Rating Field Plugin

Comment Rating Field Plugin is very different from Author hReview as it is made only for the visitors where they vote through their comments. The five star rating is added to the end of the comment. The place to display the user comments can be selected. This plugin also provides the average of all the ratings submitted under individual posts and pages. Its pro version also provides a choice between star and bar option rating. It provides the advanced display option on the shortcode. The top rated posts can be displayed in the sidebar using widgets.
Total number of user  – 3,000+ 
Free
Screenshot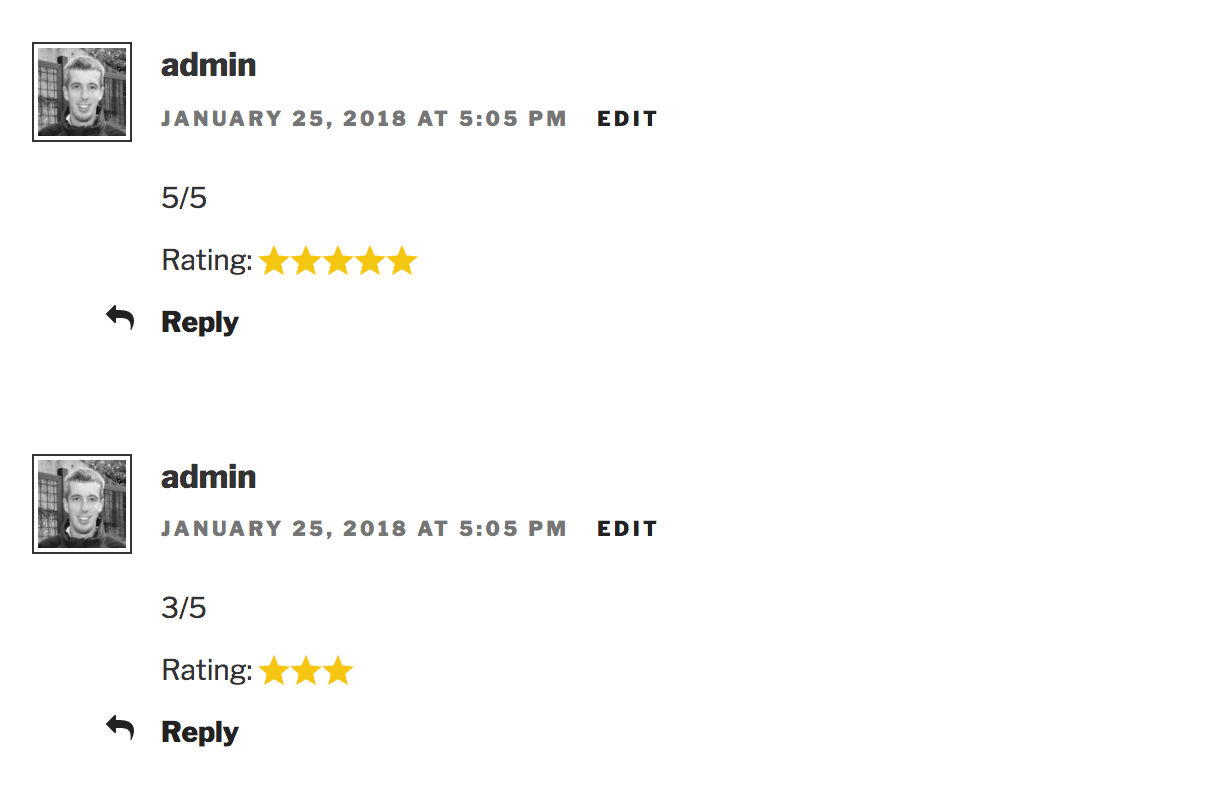 Conclusion – Still confused which is Best Products Review Plugins for WordPress?  Trust me my friend selecting the good review plugin was even difficult for me . But after doing a lot of research I was able to find it out . If you are looking for free Best Products Review Plugins for WordPress then I will suggest you to go for wp product review lite . But if you want to really built an awesome review system then spending money isn't a bad idea. So for premium one I will suggest you to buy Yith woocommerce advanced reviews that's worth spending money because it support google rich snippet too .