8 Best Knowledge Base Plugins For WordPress 2019
Are you looking for Premium or Free Best Knowledge Base Plugins For WordPress ? Knowledge base plugins are the best way to help your customer with adding any manual effort By creating a well managed documentation Guide .


With Knowledge base Plugins you can easily manage encyclopedia, Wiki, knowledge base or dictionary in a Well Defined Manner. In order to create a well managed wiki Knowledge Base you need to have best Best Knowledge Base Plugins For WordPress which will help you  speed up the support process in your website. Mostly a eCommerce website where you are selling digital products requires a 110% documentation process.
What is Knowledge base?
Knowledge base is a collection of fully organized and well managed documentation to help your customer.
Should I choose knowledge base Plugin or theme?
If you will choose theme then you to install new WordPress and you have manage its separately . Even the google will think that sub domain as fresh domain it will not add much value to your main domain . So I always recommend using Plugins. Themes will make your work more complicated and one extra team will be required to manage new installation .
If you want Best Knowledge Base Plugins For WordPress then I will recommend you one and only knowall which is created by Heroic theme developer they are known for their high quality Work .
So without wasting our time anymore lets have the list of Best Knowledge Base Plugins For WordPress which is as follows:
1. Heroic Knowledge Base 

Heroic Knowledge Base is a powerful WordPress plugin for websites which helps to reduce support costs and time spent handling customer inquiries. The Ajax search is very fast which helps the customers to find what they need. Through the built in analytics, it can also be found out how the knowledge base is helping the users.
Feedback can be collected on articles. This helps to find which all articles are helping and which all articles need to be further improved. Visitors can be provided with downloadable files in articles. There is also built in support for attachments.
For displaying knowledge base articles, authors and categories across the site, there are three widgets. All this helps to save time and grow sales.
Pricing –   Basic Plan – $129 (for 1 site) , Professional Plan – $159 for 3 sites) , Business Plan – $399(for 10 sites)

Premium
2. GD Knowledge Base Pro

By using Gd knowledge Base pro you can easily create documentation using articles for helping the customers for the products using guidance . This plugins allows us to organized documentation in  the form with some excerpt style . Plugins automatically create frequently asked question based on user search and filter out details .
For multiple products you can defined multiple products and then inside products you can easily separate product with their guidance content . You customer can easily download the screenshot of the guidance articles articles in just One click . Classification based on taxonomies are the best way to arrange document which can only be done by using this Plugin.
Pricing – Single License – $79, Freelance License – $139 (for 3 sites), Studio License – $279 (for 25 sites), Agency License – $559 (for 75 websites)  

Premium 
GD Knowledge Base Pro: Installation and Basic Setup
3. CM Curated List Manager

CM Curated List Manager provides great tools for knowledge sharing and content marketing. It helps the users to organize contents and links around categories to display as a curated collection. Multiple lists can be created and they can be displayed anywhere on posts and pages. The lists can be filtered by the user by texts, tags and categories.
Several options can be defined by the user for the feel and look of the list such as remove elements from list, tooltip colors and much more. The last update date can be shown for each list. Categories can be ordered within each list and links within each category. This can be done using drag and drop. There are many shortcodes available to place the lists anywhere in posts and pages.
Total number of user  – 1,000+ 
Pricing  – $39 for 2 sites, $69 for 5 sites  

Free
Premium
4. Knowledge Base for Documents and FAQs

An easy to use knowledge base plugin, Knowledge Base plugin for WordPress, Knowledge Base for Documents and FAQs plugin works with any theme and has predefined styles, colors ans layouts. The knowledge base created by this plugin are very well organized and looks professional. There can be up to three levels of categories and sub-categories. An Ajax enabled search box can be added.
Visual builder can be used and configuration changes can be checked in live preview. Articles and categories can be ordered alphabetically or chronologically. There are many pre-defined color themes and style combination. Breadcrumbs, tags,comments and back button can be added to the knowledge base articles. The front-end text can be set to any language.
Total number of user  – 6,000+ 
Free
Screenshot

 5. WP Knowledgebase

With WP Knowledge base, an attractive and professional knowledge base can be created. The plugin is very easy to use and works with any theme and can be easily customized. The catalog presentation can be easily customized. The search is very fast with predictive text. There are many sidebar widgets such as posts, categories, tags and search. Comments can be displayed on knowledge base articles. Breadcrumbs are integrated with this plugin. The articles and categories can be custom ordered with its drag and drop feature. It is supported on all major browsers such as Safari, Chrome, Firefox, etc.
Total number of user  – 4,000+ 
Free
Screenshot

6. Knowledge Center


With best in class features, Knowledge Center is an enterprise grade, powerful knowledge base software and has a robust code base. By allowing easy access to information, partner, customer, vendor, and employee satisfaction can be increased. Support costs can be minimized by a creating a self-service community.
Access to the knowledge base can be allowed from any device. The knowledge base content can be centralized so that info can be found out by the users faster. There are amazing looking support agent pages detailing content. Files can be attached to articles for users to download. A track of the revisions to the content can be kept with ease. Recent and featured knowledge base content can be displayed with widgets.
Total number of user  – 80+ 
Free
Knowledge Center WordPress Plugin - Introduction
7. Knowledge Base

To create a simple knowledge base and FAQ section on the WordPress blog, Knowledge Base is an amazing plugin. In order to create and display the knowledge base, a custom post is used by the plugin in conjunction with taxonomies. A custom post type WP_knowledge base is used so that even if the plugin is deleted, the data stays there. Tags can be used for each knowledge base article.
Unlimited number of categories are supported by this plugin. The entire knowledge base or just a section can be displayed using shortcodes. There are many inbuilt styles which helps to display the knowledge beautifully and they are also very responsive. Categories can be used to draw up the knowledge base. Knowledge base can be viewed automatically on activation as the archives are enabled.
Total number of user  – 200+ 
Free
Screenshot

8. Knowledge Base Help Desk

An advanced Knowledge Base plugin, Knowledge Base Help Desk plugin also comes with glossary, help desk and FAQs. It is very simple to use. There are section wise knowledge base. The users can sort them alphabetically, views and popularity. Knowledgebases can be added to the posts and pages just with a simple shortcode. The Knowledgebase slug can be customized to set the opening path of URL of the Knowledgebase.
The listing of the parent and subcategory are done in the same way. There is also an option of up-vote. There can be multiple tags in each article. Article views can be counted. There are three types of search options for custom CSS from Knowledge Base settings. It is friendly with mobile devices and is fully responsive.
Total number of user  – 100+ 
Free
Screenshot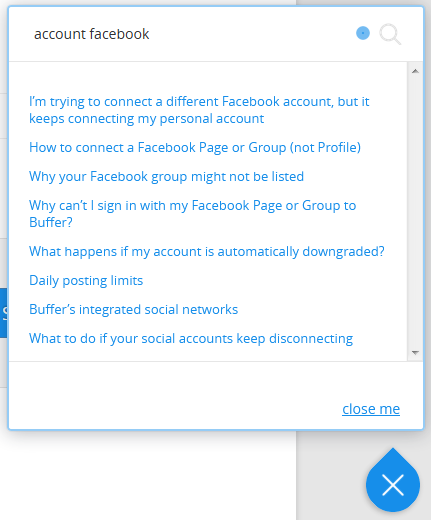 Conclusion – Still confused which is Best Knowledge Base Plugins For WordPress ? Don't get confused my friend choosing wiki plugins are not difficult . If you want free Best Knowledge Base Plugins For WordPress then you should go ahead with Knowledge Base for Documents and FAQs . But if you really need a good one with lots of feature then you must spend some money and buy premium its worth each penny . If you are interested in premium then you must choose  Heroic plugin or Gd plugin . Both are awesome and created by masters .