11 Best Instagram Feed Plugins for WordPress 2021
Are You looking for Premium or free Best Instagram Feed Plugins for WordPress? Most people love to display their live Instagram feed in widgets of the website which attracts user attention to your website and increases your social media followers.

Instagram has today become one of the fastest-growing and the most popular and coolest social media sites. So it becomes very important to connect our Instagram handle with our website to increase user engagement. Also, Instagram has many filters which make the pictures posted look amazing and hence visitors tend to spend more time on the website seeing the pictures. WordPress has many plugins to add the Instagram feed to the website.
So now we will learn the best Instagram Feed Plugins to embed feed inside Your WordPress website.
1. Spotlight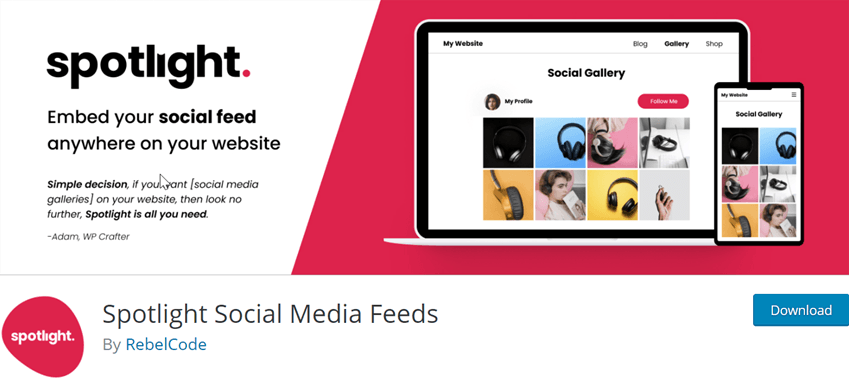 Spotlight assists WP Website to enrol with your Instagram that creates a rendezvous look. You can simply embed the Instagram feed by connecting the account to the website. A lot of amazing customizing options are available to make your Instagram feed also display on your website. Although this process is quite simple which does not require having extreme knowledge of coding. Shower your website while sharing numerous Instagram galleries into it and able to get views apart from Instagram only.
Spotlight Contains Features Like –
Social Proof – Just share with the audience how your posts get like, comment, and share the response.
Access With Multi-Accounts – Connect more than one Instagram account with your website.
Templates Availability – Free templates are available or you also may design your own kind of visibility style.
Customize Header – You can decide whether to show or hide the Follow and Load More Button present at the header of the feed.
Responsive Feed – Instagram feeds on your website are perfectly responsive on any device.
Interaction Response – Before embedding any feed on your website, you are able to see how it looks with the live preview option.
Saves Time – If you post anything new on your Instagram, the Spotlight just fetches the data instantly and displays the same at your website too without making much effort.
Total number of users – 10,000+ 
Price – PRO – 1 Site-$49/yearly,  PRO – 3 Site-$79/yearly,  PRO – 20 Site-$149/yearly
Screenshot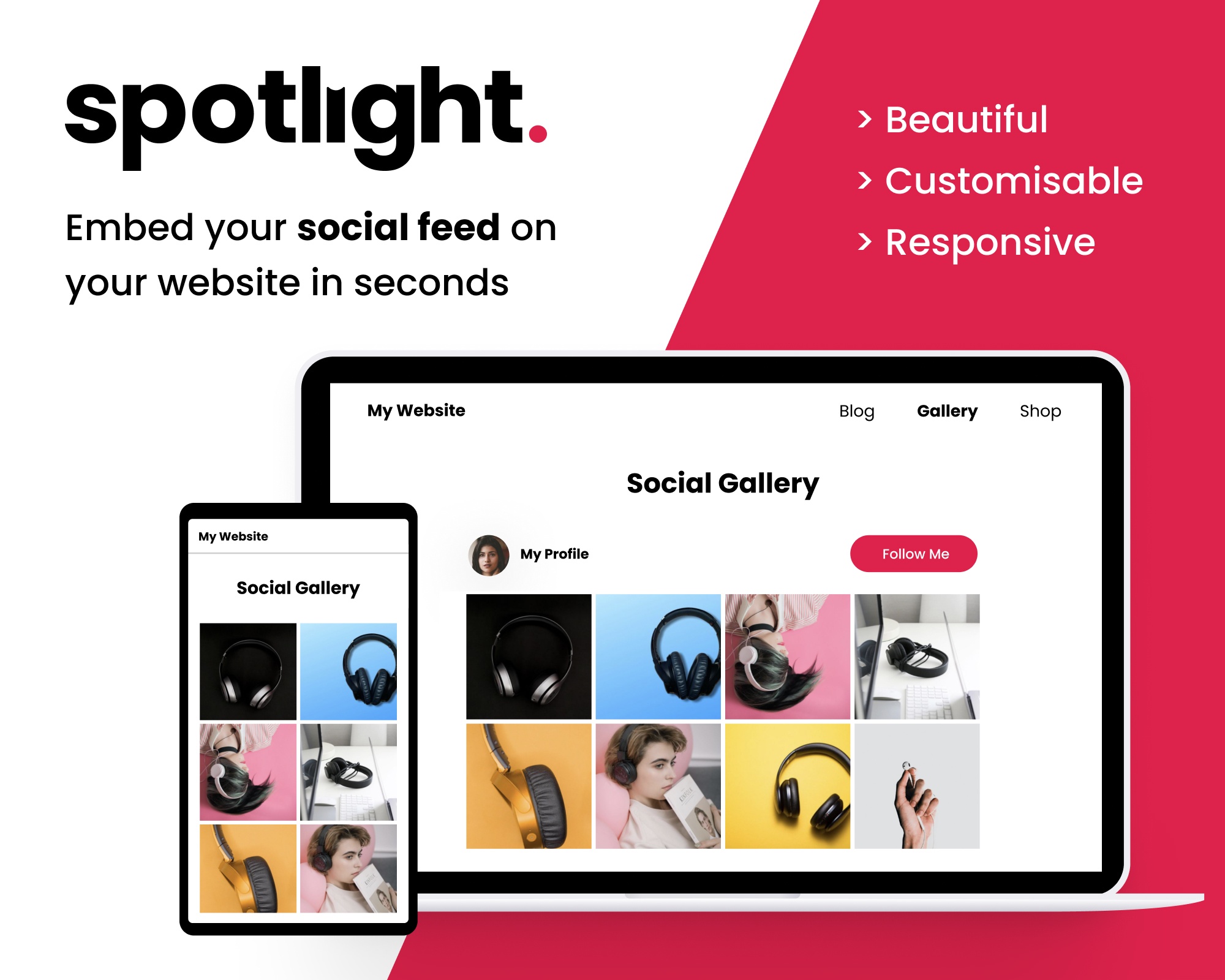 2. Smash Balloon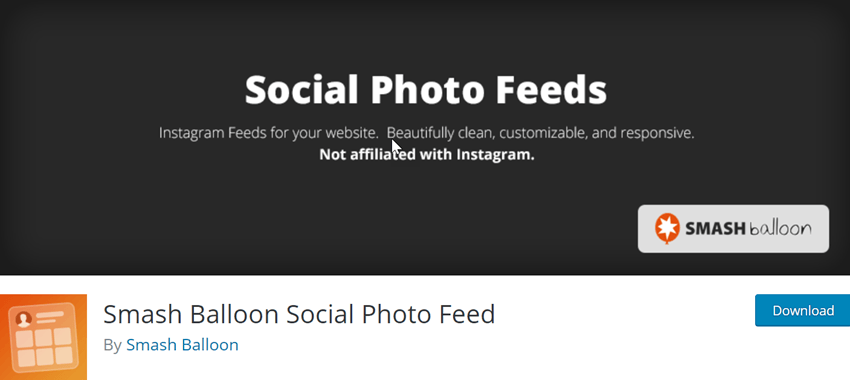 Instagram Feed is the Best Instagram Feed Plugins for WordPress which helps to present photos in multiple or same single feeds from non-private Instagram accounts. Its features are:
Simple and Concise-This plugin is non-bloated and is very simple and useful.
Increasing Social Engagement- Instagram followers can be increased and contact with a wider group of people can be made using Instagram content directly on the site.
Display your contents your way- you can easily display your Instagram accounts as per wish and which can easily blend with your site.
Keep your site looking fresh- new content added to the Instagram handle can be directly highlighted on the website so as to prevent the Instagram feed look old and dull and keep the visitors engaged.
Save Time-The plugin saves time by directly updating the photos on the website which have been posted on Instagram.
Total number of user – 1,000,000+
Price  –  Personal License – $39 (1 site support), Business License – $79 (5 site support), Developer License – $119 (Unlimited site support)
Screenshot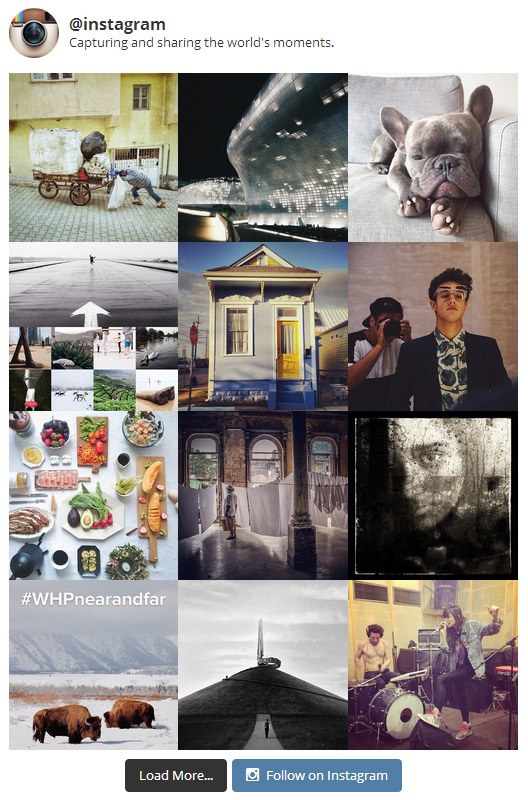 3. 10Web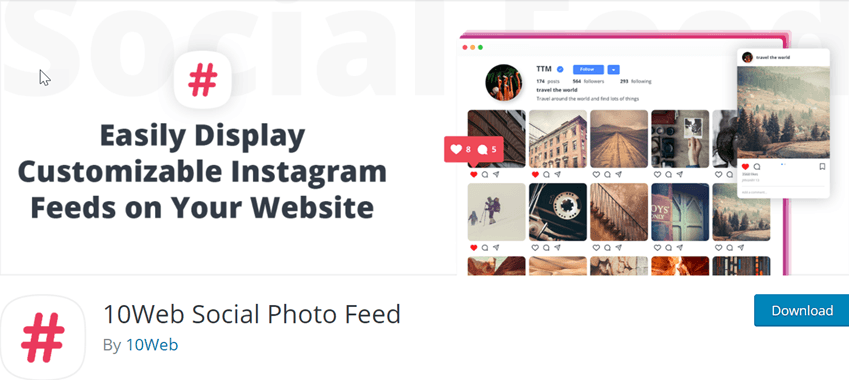 WD Instagram Feed allows the users to take complete control over the style to display the feeds and the contents of their website in a super friendly way. It takes only a few minutes to set up and helps to bring the feeds of Instagram along with the Instagram account media to any page or post. Photography websites, bloggers, travel and food blogs find this plugin perfect for them as it adds spice to their posts with their most recent photos and videos from their Instagram account. Its features are:
Saves time – No manual work is involved and the posts are kept authentic with the user's Instagram account's content. This way the website's feeds will be synced and updated automatically.
Add appeal to your website – The plugin works to add vibrancy to the posts and pages by providing custom styling features, image lightbox and stunning display views.
Control – There is an extended list of content and display settings that give the users to take full control about what they want to display and how they want to display.
Minimal Effort – Users don't need to lift heavy weights to set up this plugin and use it. They can do all this with minimal effort.
Resource Efficient – This plugin has fast picture loading capacity and does not store feed data in the database. Everything including videos, images, captions and comments are directly retrieved from the front end of Instagram.
Total number of user – 60,000+
Price  – Basic Plan – $25 (1 domain support), Standard Plan – $40 (3 domain support), Advanced Plan – $60 (30 domain support), Plus Bundle – $100 (Premium plugins and extensions, 30 domain support).

Screenshot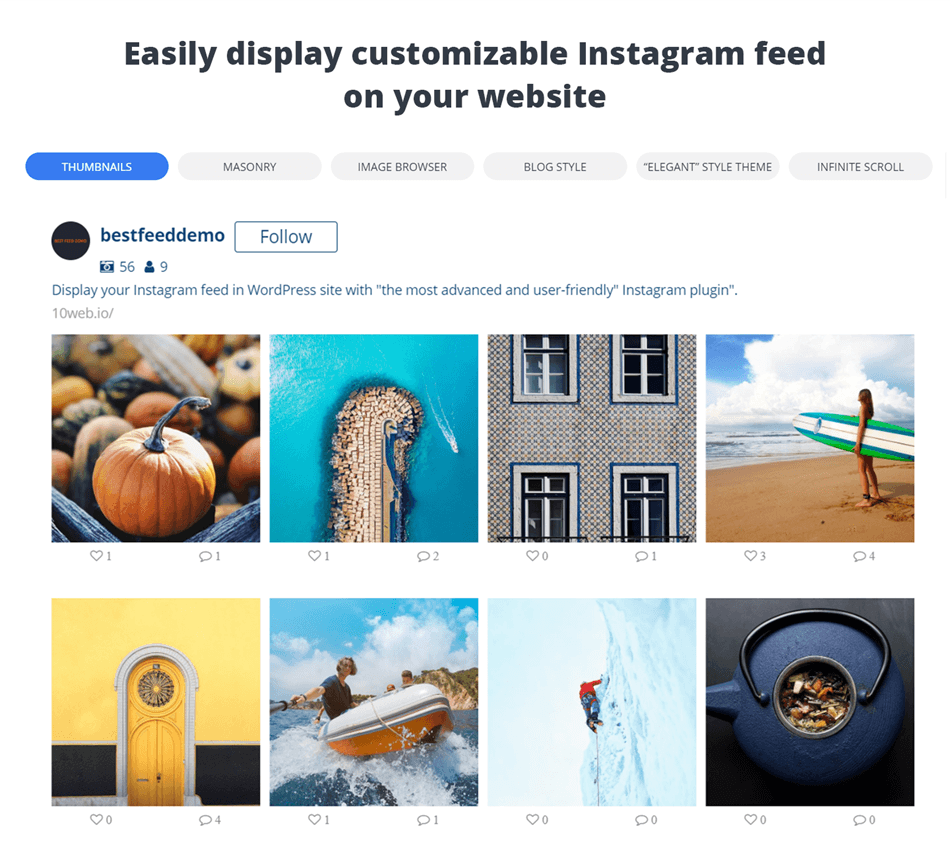 4. WPZOOM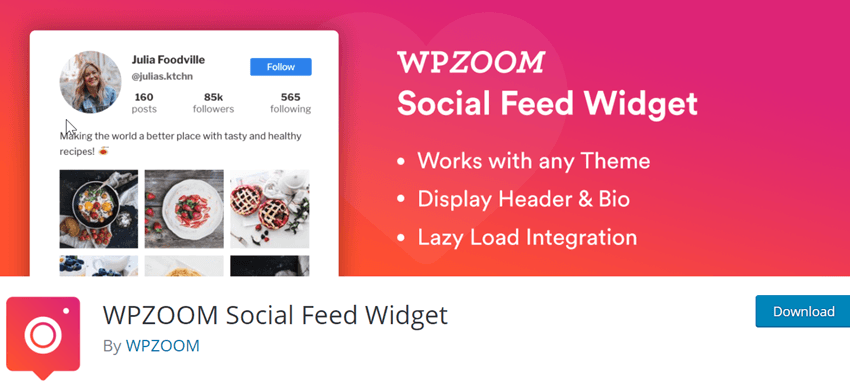 WPZoom Social Feed Widget is a bizarre WP Plugin that allows you to enclose your Instagram feed on your website. Showcase the response of your followers of Instagram account on WP website avails to catch more attention of visitors. All this makes a strong sense of the credibility of your service or product among the people who arrive at your website. This plugin is greatly featured with lots of customizing options as well as highly responsive on every single device.
Get access with widgets powered by WordPress that enables you to establish the Instagram Feed anywhere on your website irrespective of header, footer, or sidebars. Publish any posts from any Instagram account i.e. public to the extent of 12 photos while using WPZoom Social Feed Widget. This extension of WordPress allows you to design the IG Feed on your site the way you want to present it through CSS.  Likewise, WPZoom contains easy to use interface, just connect it with your available IG accounts that want to display the post. Feature of embed the follow button on the website ultimately increases your followers if your posts admired by visitors.
Total number of users --50,000+
Price – Personal-$99/yearly (3 Site),  Business-$279/yearly (5 Site), Agency-$399/yearly (10 Site)
Personal-$299/Lifetime (3 Site),  Business-$499/Lifetime (5 Site), Agency-$699/Lifetime (10 Site)
Screenshot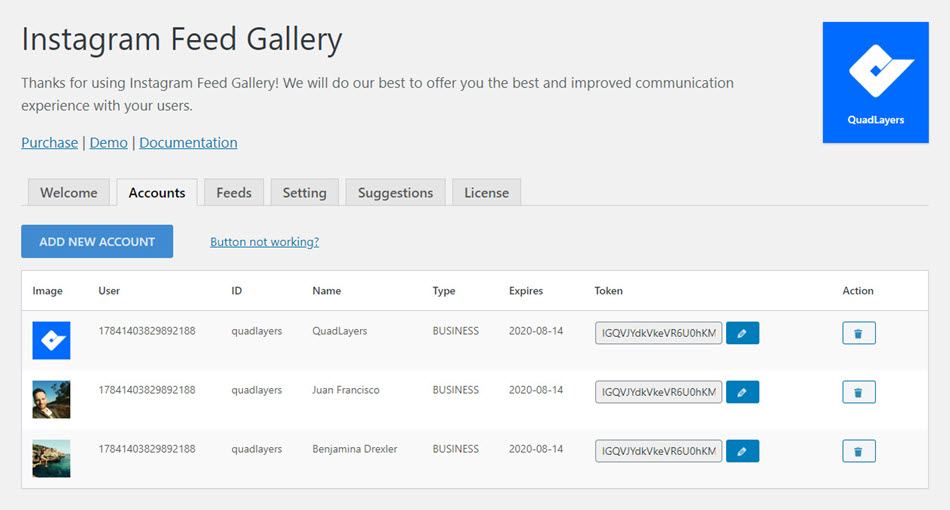 5. Social Feed Gallery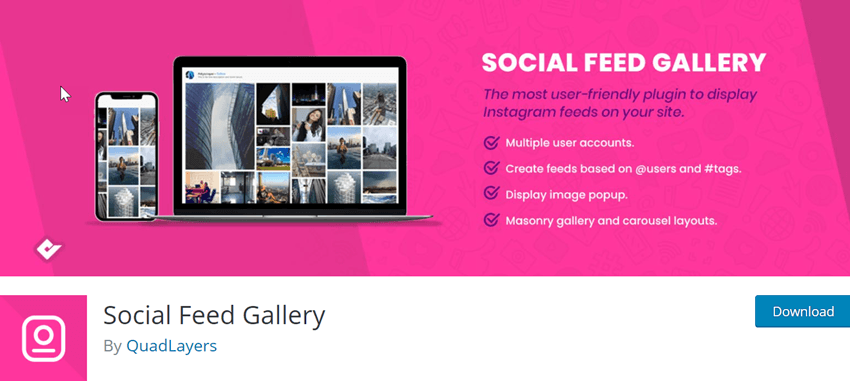 To display Instagram posts in a mosaic view, Social Feed Gallery plugin is the best. This not only helps to show your Instagram feeds but also add more and more people to their network. The details of the Instagram social media can also be entered. The Instagram feed can be displayed at any chosen location using widgets and shortcodes.
Instagram feeds can be fetched from any account using APIs.
Layout selection-Layouts can be easily chosen according to wish.
Different feed modes- Many different modes can be used to display the feed such as slider mode, normal mode and lightbox mode.
Image Sorting Option-There is various ways of sorting the images such as like count, date wise, comment count or randomly.
Image Filtering Option- Instagram feeds can be blocked or allowed by particular words in Image Captions.
Total number of users --70,000+
Screenshot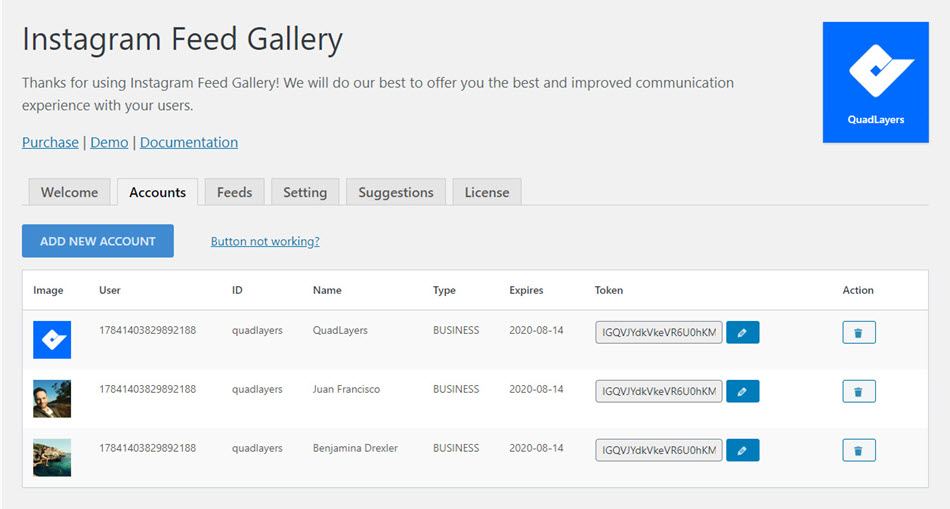 6. Social Slider Widget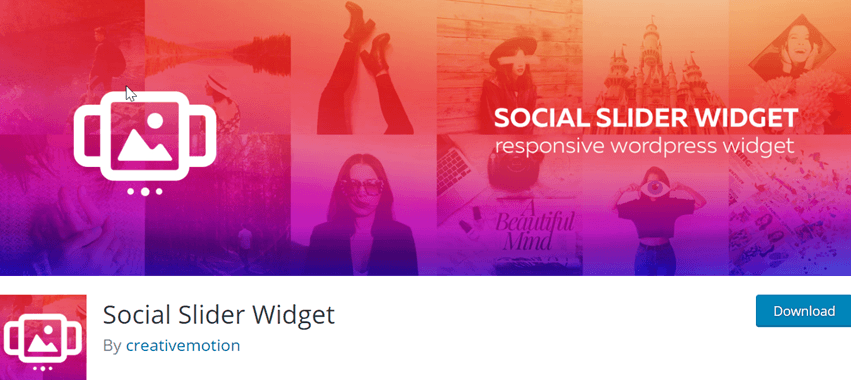 Social Slider Widget is the best free Instagram Gallery. It allows you to showcase photos by hashtag and username in an impressive way. The plugin has the following features: Photos can be displayed by using hashtags or usernames very easily. It has all the features which are very needed these days. It is very responsive as well as flexible.
Feed Layout- The Instagram feed can be displayed in two types of layouts, grid layout and slider layout.
Post Templates- The Instagram posts can be presented in two types of styles, classic and tiles.
Infinite Popup- For the visitors to get engrossed in the photos on social media, this plugin provides infinite photo scrolling.
Call to Action Button- Special buttons can be added to the Instagram posts through which target actions can be performed even when the visitor is browsing the image in the popup.
Unlimited Sources- Any desired source can be used to display Instagram photos after considering various combinations of hashtags, public usernames, photo URLs or locations.
Popup features- Posts can be displayed with popups along with every Instagram account data. All the images can be browsed in the gallery by clicking on a single photo on the popup.
Code Generator- Feeds can be adjusted as per wish using a special generator. As soon as the customization gets ready the code can be obtained and inserted into the website.
Total number of users --100,000+
Screenshot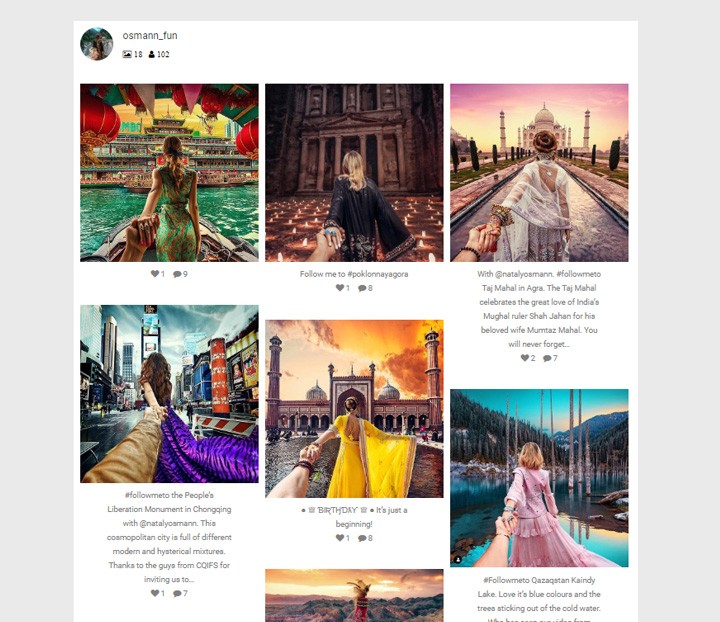 7. Cocoblock

Cocoblock allows you to inlay the feed of your Instagram account on the WP site. This WordPress Plugin comes up with a lot of exciting features that assist to represent the published posts of Instagram to your Website. While using just some set of widgets and shortcodes, you can successfully summarise the feed of social accounts in an impressive way. There are numerous options to customize the view of Feed on-site that provide you to select the entire look that matches your prospect.
Features Present in the Cocoblock –
Install Anywhere – This allows you to install the feed of Instagram at any place that you want to display on the site.
Grid and Binge View – Enables to show each of the Instagram posts in the format comprising grid as well as binge view.
Easy Set-up – Establish the entire settings related to widgets just with a click.
Effects Option – Fade-in effect is available for Grid view.
Compatible on PHP – Finely supports the version of PHP-7.
Multiple Account Visibility – Enables to set visibility of different Instagram account on the same post or page of the website.
Highly Customizable – Provides the alternative to customize the feed such as speed of slide, autoplay, loop, and more.
Price – All-Inclusive – $130/annually (1 Site),  All-Inclusive Unlimited – $265/annually (Unlimited Site),  Lifetime – $750/Lifetime (Unlimited Site)
Screenshot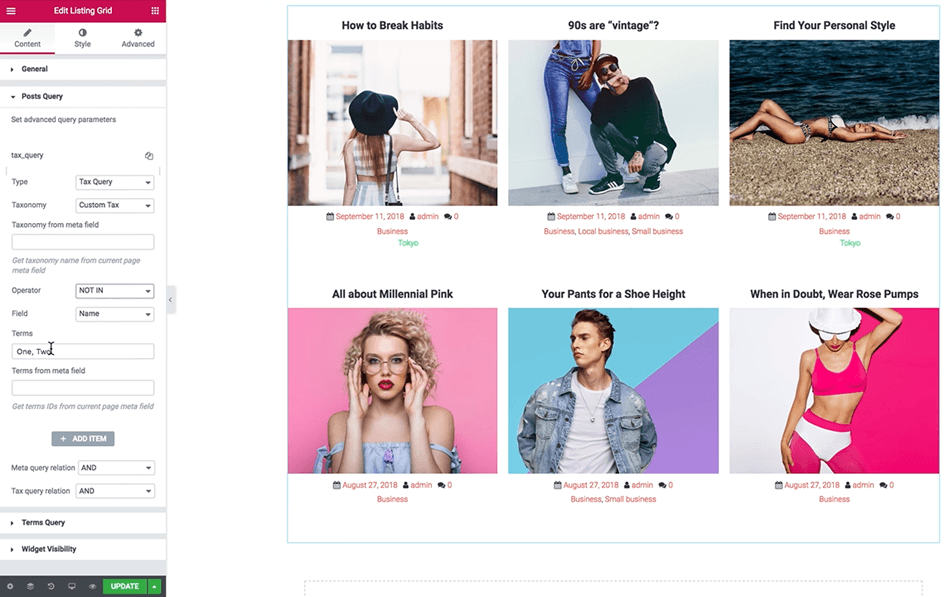 8. Meks Easy Photo Feed Widget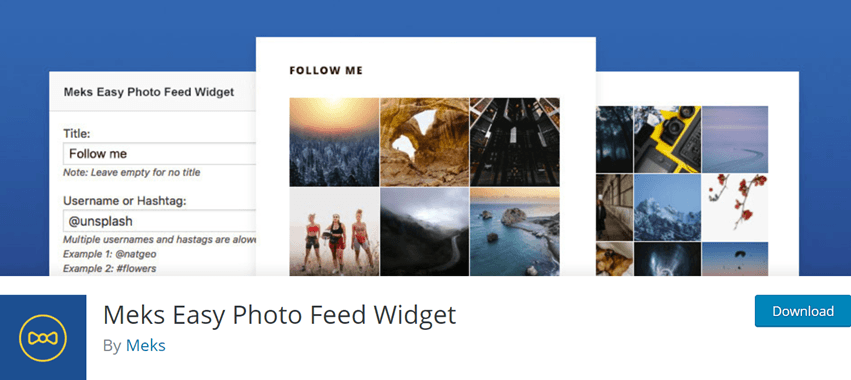 Meks Easy Instagram Widgets plugin provides just a few clicks of the button to display good looking Instagram photos. In order to fine-tune the widget appearance, several smart options are provided to match the personal taste and also any WordPress theme style.  The users can style their widgets according to their own tastes and theme. In order to adjust cache timings, filters are provided. It has a simple and sensible markup.
Easy and fast customization- Users have the option to customize image sizes, colours, scrolling options, switch on/off the headings, etc.
Language Support- Has more than 15 languages support.
Fully Responsive- the plugin adapts to just any screen size.
Active Instagram Users- Many people such as designers, photographers, celebrities, restaurants, etc are Instagram users which helps the website owner in many ways.
Easy setup- Set up the plugin in just three easy steps.
Total number of users – 30,000+
Screenshot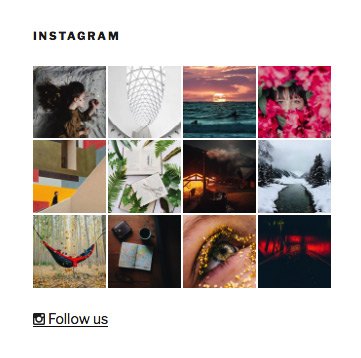 9. Feed Them Social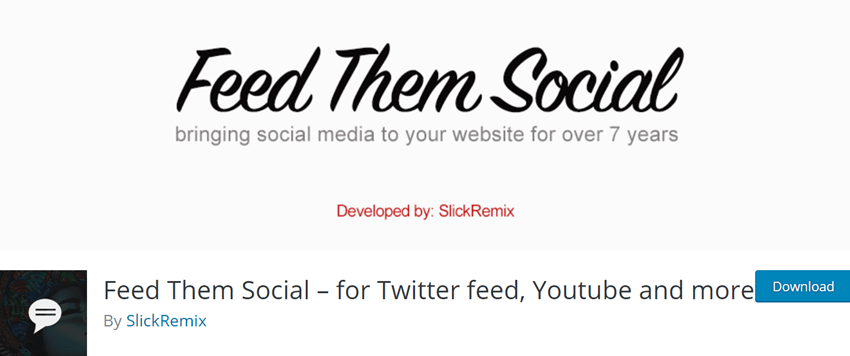 Feed Them Social plugin helps to create social media feeds for just anyone and not just that they look amazing across all devices such as laptops, desktops, smartphones, tablets, etc. The following features turn it into the limelight:
Easy setup- This plugin is super easy to set up and install.
Any number of social feeds- A user can add as many social feeds as he wants.
Shortcode Generator- This plugin comes with a super simple shortcode generator through which any shortcode can be generated as per need.
Display anywhere- Display social feeds on any sidebar, page or post.
Like and follow buttons- Add like and follow buttons to whichever feeds as wanted.
Total number of users --80,000+
Screenshot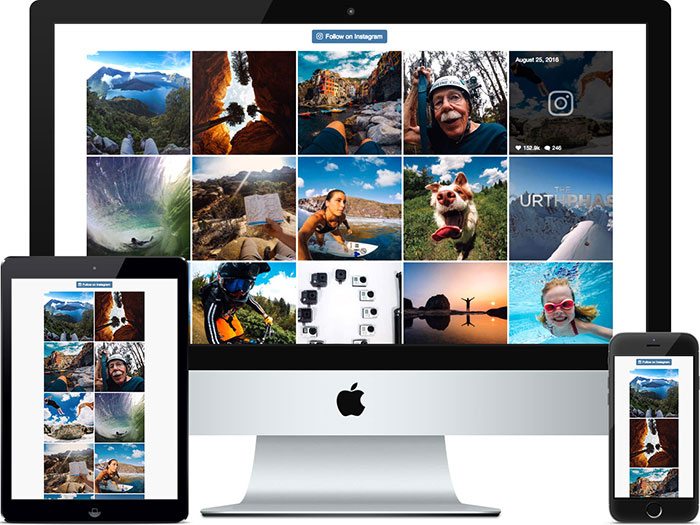 10. Stylish Profile Gallery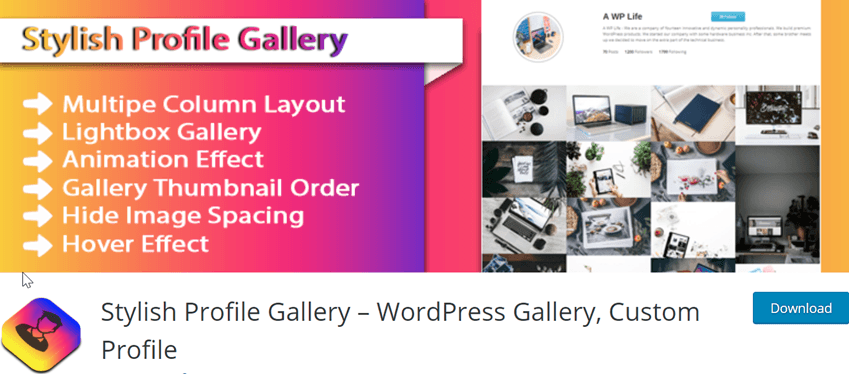 Instagram Style Gallery completely an extraordinary WordPress Plugin that provides specific widgets to install your Instagram feed on your Website. Hereby, you can customize the view of the Instagram feed in a way that you want to show at the post or page of the site. This Instagram Feed Extension of WordPress comes across with different features and also contains a user-friendly interface that can easily tackle by anyone. Build the gallery on your site as same as you saw on your Instagram within few settings promptly.
Core Features are as mentioned below –
Create Thumbnails – This allows the creation of the thumbnail of everything present at the Instagram feed on the page or post of the website.
Customize Columns – Sum up numerous columns as much as want to display on a blog post or elsewhere on the Website.
Animation Effects – Including the attributes of 75 animation effects that give an amazing look to the feed.
Integrates Unlimited Posts – Enable to maintain unlimited gallery using unlimited images and videos of Instagram.
Customize Widely – Customize everything that you want to do for making Instagram Feed a perfect fit for your website like style, fonts, animation, column layout and so more.
Total number of user – 300+
Price – Premium (1 Site)-$7/yearly,  Premium (5 Site)-$28/yearly,  Premium (10 Site)-$48.99/yearly
Screenshot
11. Easy Social Feed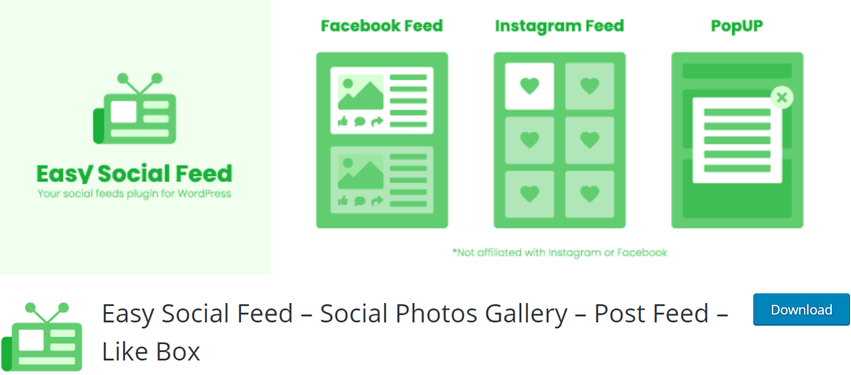 Easy Social Feed is an easy to use plugin which helps to display pictures from the Instagram account. You can display the picture either in the form of a gallery or as a Carousel Slider. The user can simply paste their Instagram tag name or username to configure their settings and does not require to log in anywhere or configure APIs
No authorization- This plugin does not require the authorization of Instagram.
Easily obtain images- You can use the username and hashtag to easily obtain Instagram images.
Full Customization- The number of photos to display as well as a number of columns to display them can be chosen accordingly.
'Follow Me' Link- Automatically display the 'Follow Me' link.
Optimized performance- This plugin has built-in caching that provides for the optimization of performance.
Total number of users --80,000+
Screenshot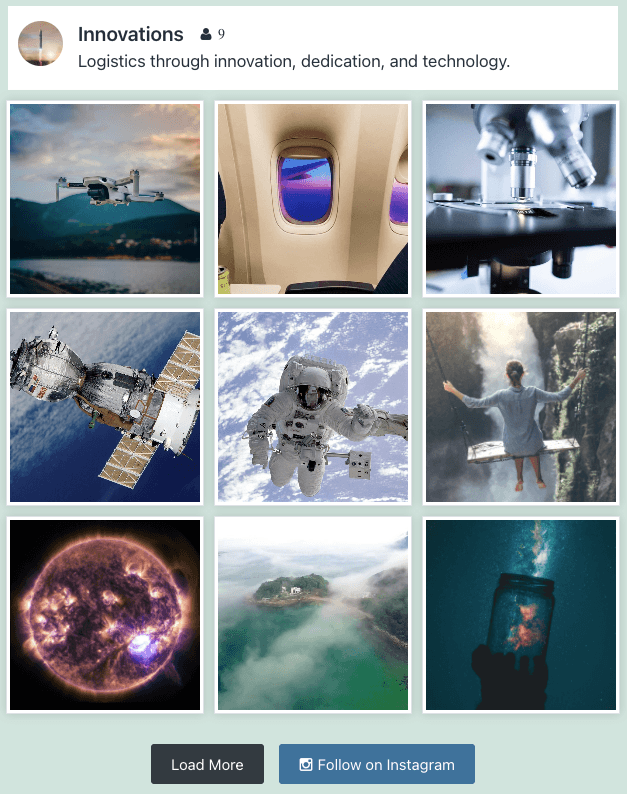 Conclusion – Still confused about which is the Best Instagram Feed Plugins for WordPress? Don't worry I will make it more simple for you. If you want free or premium no matter for both options Instagram Feed by smushballon is a superb option then I will request you to go for that.