7 Best Google Adsense Alternatives 2023 For Blog Monetization
Adsense is one of the best ad networks for Monetizing your blog website. But getting account approval from Adsense is quite difficult. That is why you need Google Adsense Alternatives to monetize your blog website.

So many times due to continuous volition of either single terms and conditions they might disable your account. Even if your ads are getting clicked by hackers by creating an automated system that might increase your website CTR Above 10% then also your account will be disabled. Even when your starter and have low traffic then also your application will be denied.
Believe me or not none of AdSense alternative ad networks provide high CPM than google Adsense. But still, some of them are trying to reach that level. That's why I always recommend you to choose Adsense.
You may also be interested in Tips to increase comment, New and magazine theme and Multipurpose Theme 
Let's have the list of top Google AdSense alternative programs are as follows
1. Media.Net

Media.net has evolved as the closest alternative to Adsense. It is a top-notch tool to develop digital advertising products useful for advertisers and publishers. Media.net is apt for contextual ads and mobile ads too and offers great customization features in terms of colour, font, border and more. Hence, finds immense application on your website and blogs.
It features high payment ads and approves quality & traffic driven (the USA and Europe based) blogs quickly.
Traffic Requirements – Your website should have some traffic around 50+/per day.
Payout Procedure – Minimum payout is $100 for a check. If your earning is $10 and more you can also choose a gift card or direct deposit.
Payment is done within 60 days after the month-end of fulfilling the minimum payout threshold.
Media.net
2. Infolinks

If you are looking for Google AdSense Alternatives for a small website and want to generate constant revenue, then you should choose Infolinks which has the unique feature to convert the keywords of your blogs to links. These links are actually adverts and appear while visitors hover a mouse over them. As a result, Infolinks saves you a lot of space.
Infolinks is available to all the publishers provided they do not have violent content in the ads. You get three kinds of ads InFrame Ads, Intag Ads and Research ads.
Traffic Requirements – Minimum 50+ traffic per day
Payout Procedure – Online transfer options such as PayPal requires a minimum threshold of $50. The payment Threshold for Bank Wire Transfer is $100.
Payment is done within 45 days after the month end of fulfilling the minimum payout threshold criteria.
Publishers
Infolinks Signup
Discover Infolinks: Advertising Powered by Intent
3. Chitika

Chitika is yet another tool very similar to Adsense and works really well with Adsense too. The good part about Chitika is its minimum requirement. For Instance, it works great with any type of website irrespective of its traffic, size or ad selection. You can easily customize your contextual ads.
A very good option for beginners blogger who owns a small blog website. Chitika is most preferred by Indians bloggers.
Traffic Requirements – No Minimum limit
Payout Procedure – You can be paid via PayPal or Payoneer with a minimum threshold payment of $10. For check payments, the minimum should be $50.
Publishers
Chitika Signup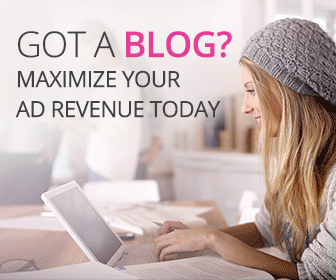 4. Revcontent

Revcontent is a technology-driven platform that focuses on maximum audience engagement through relevant and innovative news and products. Since they relate to your content, they can amalgamate very well with your blog and website.
They have a speedy approval process if you have a referral link sign up. Besides, it works great with other options as well and has a robust network of global advertisers.
Average Ctr – 3%
Payout Procedure – For each click, you can earn 1-10 cents.
Traffic Requirements – 200+ per day
Revcontent
5. PropellerAds (Popup ads)

PropellerAds is an inventive and technologically advanced ad network with the latest addition of web push notifications ad type apart from the usual ads.
It makes a good choice for medium-sized blogs even you can use this ads network when your website traffic is low. PropellerAds offers versatile ad types that you can choose based on your blog and they are great on all screen devices.
Traffic Requirements – No traffic requirement for more info you can read our propeller ads review
Payout Procedure – Payment is done on a NET 30 basis and offers great inventory for 2-3 tier countries such as India, South Africa, Turkey etc. $25 is the minimum payout threshold.
Publishers
Propellerads Signup
PropellerAds Advertising Network - Built for Performance

6. VigLink

VigLink is a converting ad network that has the potential to convert ordinary links on qualifying products to affiliate links. A part of your commission is retained by them instead of maintaining merchants for your site. Hence, it has a different concept as compared to other options
It is an ideal choice if you have a blog with outgoing eCommerce links. But, if you do not have outbound links then also you have a scope of earning good money through the auto-linking method of VigLink.
Traffic Requirements – 50+ per day
Payout Procedure – Payment is done thru Paypal on a net 60 day basis with payment threshold of $10.
VigLink
VigLink Products: Convert, Insert, & Anywhere
7. Skimlinks

Skimlinks works on the model of affiliate marketing business similar to that of VigLink. So, you earn whenever there is a sale.
So, either you can auto-insert affiliate links in your content or convert the product links into affiliate links.
Traffic Requirements – 350+ per day
Payout Procedure – Payment is done on a 30-day basis. The commission clearance process can be a bit lengthy and may take approx 90 days. The publishers from the USA or UK can opt to be paid via check, direct deposit or PayPal with a payment threshold of $10 or £7 or €8.
Skimlinks
| Plugin | Media.Net | Infolinks | Chitika | Revcontent | PropellerAds | VigLink |
| --- | --- | --- | --- | --- | --- | --- |
| Minimum Traffic | 50+/per day | 50+/per day | No Limit | 200+/per day | No traffic requirement | 50+/per day |
| Minimum Payout | $100- check, $10 – gift card or direct deposit | $50-PayPal, $100 – Bank Wire Transfer | $10 – PayPal or Payoneer, $50 – check | $50 | $25 | $10 |
| Payout Method | PayPal, Wire Transfer, Gift Card, Direct Deposit. | PayPal, Wire Transfer | Paypal, Payoneer, Check | Paypal | Many Options – PayPal, Payoneer, Skrill, Wire Transfer, and more. | Paypal |
|  Ad Type | Display Ad, Text Ads | Display Ad, Text Ads | Contextual ads | Text Ads | Versatile ad types | Text ads (Affiliate ads) |
| |  Buy |  Buy |  Buy |  Buy |  Buy |  Buy |
Conclusion – Still confused about which Google Adsense Alternatives you should choose. We recommended mostly two of them either you should choose Media.net or Infolinks they both have high ctr. As well as media.net is most recommended because they are managed by Yahoo! Bing ads Network, you can read media.net review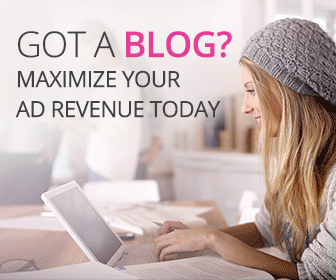 Why don't you read my free email marketing service List?