Media.net Review With Payment Proof : Yahoo! Bing Ad Network 2023
Are you Looking Best Google Adsense Alternatives To increase Your earnings? So let me Introduce and review Media.net for you. Which is Completely managed and owned by Yahoo! bing Network. Which is also known as the yahoo ads network.
The first few options that come to our mind when we think of Monetizing our blog are either Google AdSense or Affiliate Marketing. But, I think we should not restrict ourselves here, rather we should be always open to trying some alternatives.

When we talk about AdSense alternative monetization then, Media.net is one of my personal favorites. You shouldn't be surprised to know that it has emerged as the 2nd largest circumstantial ad business with high potential revenue generation attributes. We recommend media.net for all kinds of business-related websites as well as a Special Recommendation to bloggers. When your concern is earning.
You may also be interested in Fastcomet affiliate, Free Email Marketing Services, and lead generation plugins
In this blog, we will have a detailed insight into the features, uniqueness, versatility, and pros & cons of Media.net, so that you can judge its suitability for you. Also, we will conduct a comparative study of Media.net with AdSense.
So without wasting our time we will start our media.net review

Introduction
Media.net Founded by Divyank Turakhia in 2010 with just 20 Employees. Which is crafted with a focused approach of facilitating ingenious monetization products for digital publishers. This paramount ad tech company comprises more than 800 employees and a reliable counselor to the leading high-level management system of the publisher's niche such as Forbes, WebMD, NY Times, Martha Stewart, Good House Keeping, etc.
Globally Adsense comes on top position in terms of ads network while media.net is in the second position.
Foundation Background
Media.net was started by entrepreneur Divyank Turakhia in 2010 with a head-count of 20 employees. It has shown tremendous growth in the past 8 years with 800+ employees and 6 offices in USA, UAE, Switzerland, and India. It has emerged as a dominant player in the display ad world.
In 2016 Media.net was acquired by a Chinese Association for $900 million which was the third-largest ad-tech deal reported.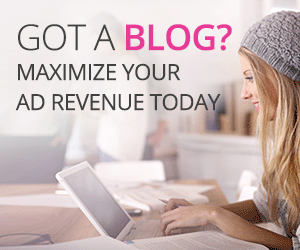 Table OF Content
So guys let's start Media.net Review And Features
1. Free sign up
Just to make the earning stairs easy and simple. They have made sign-up free for everyone.
And they also have free Media.net Ads Manager WordPress Plugins.
2. Contextual advertisements
Basically, contextual advertisement means you can display the ads based on keywords, search filters, content title, etc. This means your adverstimsent will be completely related to user interest for getting more clicks. The company manages the traffic of more than 70 million paid ad clicks per month Using better ads quality. Isn't that a big number! The worthiness of the yahoo network can be tracked by the fact that it displays content-based, relevant, and contextual ads. It collaborates with the Yahoo Bing network to display ads on your website.
3. Versatile Advertisers
The integration of Media.net with Yahoo! Bing ensures that there is a huge inflow of advertisements from all business niches. Hence, the continuity is maintained here. Besides, the advertisers have an overwhelming reach, so ROI from the content is also promising with Media.net.
In most instances, multiple bidders claim the right to display ads on your blog content; however, the highest bidder wins the game. The advertisers are selected on the basis of stringent editorial guidelines.
4. Customization and Reporting Ad Options
Yahoo publisher network compiles all the elements when it comes to customizing Ads. Creating custom ad units that fit your website's brand image is quite possible with Media.net. It offers more than 15 ad sizes – a mix of both popular IAB and unique ones.
Media.net draws its uniqueness with the professional color skins which are time-friendly and also impart a fresh look to the ads. But, if you believe in originality, you can also design your own ad from scratch or simply hand over your task to the ad specialists integrated into the platform to style your ads.
There are embedded parameters to analyze the ad performance too. Simply filter the revenue by ad tags, date, and websites and derive at the upward trend. And all these reports can be viewed on iPad or iPhone too.
5. Mobile Ads Feature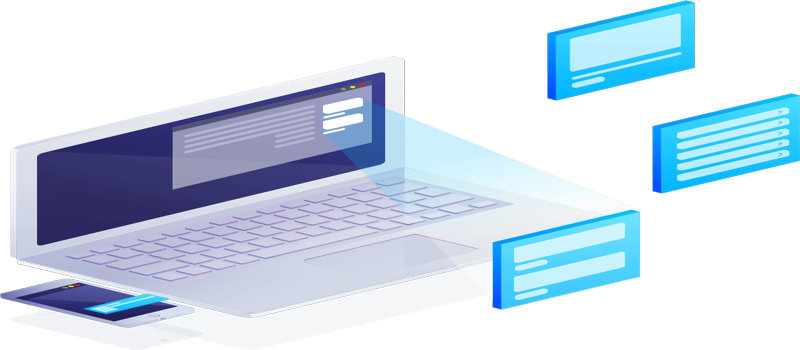 yahoo publisher network has an added advantage of integration with intelligent ad tags which can identify the mobile and tablets and displays the ads accordingly.
You do not have to go through any coding hassle or time-consuming integration process because the mobile ads feature automatically recognizes the device.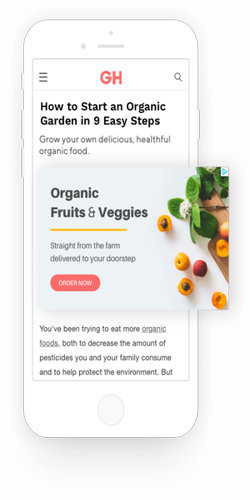 The majority of the mobile traffic is from iOS and Android and fortunately, the ad networks provide immense support to them. The load time is unaffected by the mobile ads and imparts a wonderful user experience.
6. Ad Management

Versatile ad types are supported by the yahoo publisher network viz. Ad topics, Display Ads, and Sponsored links. This might be a confusing task for you to choose a suitable ad for a particular page. But, you need not worry.
Media.net enables the system to decide on the perfect ad for a particular page. You can easily rely on the system to display either link or topic or both. Display Ads can be activated by the account Manager.
The role of Media.net does not end here. It also helps you to block specific ads or advertisers to get displayed on your page or even select suitable ads for a topic.
7. Compatible with Adsense
Media.net is compatible with Google AdSense provided their Ad units do not resemble AdSense Units. As discussed earlier, Mobile Ad units are also available.
8. Support

Media.net offers robust and dedicated tech support for all their publishers, advertiser Partnership, and Privacy on a high priority basis
Publisher Support – pubsupport@media.net
Advertisers Support – advertisers@media.net
Partnership Support – partnerships@media.net
Privacy Support – privacy@media.net
9. All in one manager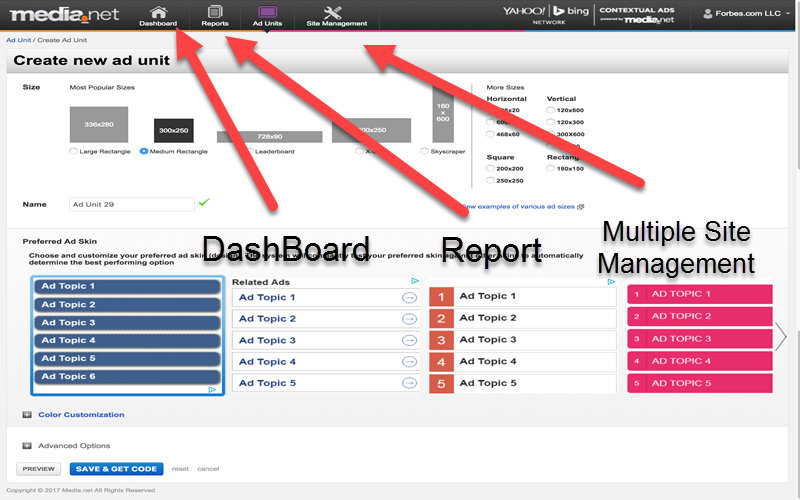 You can manage many websites ads, analytics and settings in one account .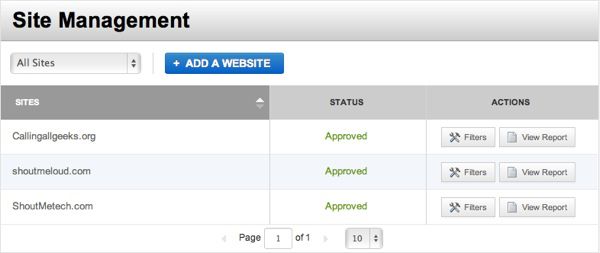 Getting started with Media.net
To start with your road to monetization with Media.net, you have to first clear their strict quality analysis checkpoint before you qualify to display their ads. Submitting your website for a review using a link is a mandatory procedure. A common page can be used for multiple blogs or website applications.
Minimum Requirement For Eligible Website
For getting approved as a publisher you must have your website in the English language.
You Must own the website. And it should be a personal Blog or website.
Content must be informative, Original, and intuitive.
A strict prohibition on pirated, counterfeit, adult, pornographic, hacked, or any other illegal content.
Once you are clear with all the Media.net minimum requirements, you will be assigned a dedicated account manager who will assist you in creating and showcasing contextual ads on your website.
Technological Implications
Creating an Ad is a simple process where you have to select the size of the ad, do the layout designing, and then customize its color and content as per your requirement. The next step is to apply it on your site which can be done through copy-pasting a few lines of HTML code on the source code of your website.
The size of the Ad units  – Large, Medium Rectangle, Leaderboard, X-large, SkyScraper. You can also get different kinds of sizes on ads.

Verical 
120×600
120×300
160×90
300×600
Rectangle
Square
Horizontal 
Language Options – HTML and JavaScript for Technology Implementation
Payment And Its Proof
The minimum Payout Threshold is $100 through PayPal, Wire Transfer & Payoneer. Which is almost the same as AdSense. It follows the term of net-30 days.  This means if you have exceeded the payment of 100$ threshold in January then the payout you will receive in February after 30 days from the day of completion. There is no fixed day on which you will receive payment. However, the publisher's share is unknown.
Payment Proof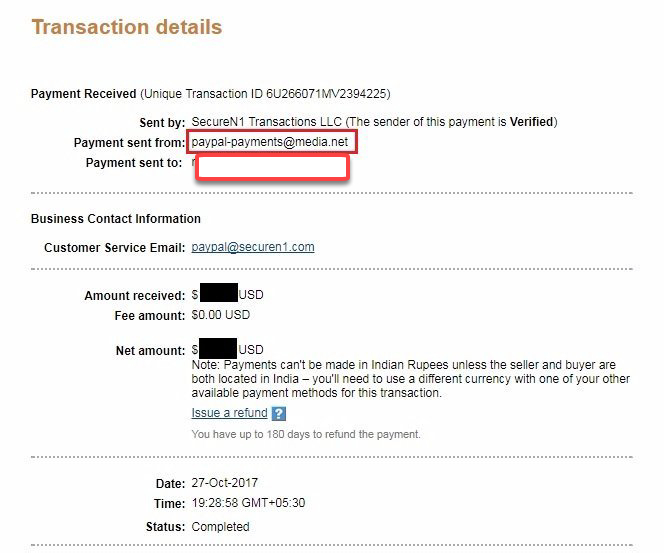 Media.net Pros and Cons
It is critical for you to understand the benefits and limitations of Media.net before you can decide to try your hands on it.
Pros
Media.net has a higher Revenue Per Thousand Impressions (RPM) on average. This can be attributed to the major traffic driven from USA, UK, and Canada.
Customer Support with a high level of commitment is assigned to you once you are approved as a publisher. They will help you create and optimize the ads to generate greater revenue in turn.
A positive impact on the CTR can be reported owing to the ads that relate very well to the content of the posts. It also allows you to change the style of the ad to match your website design.
A very informative dashboard that allows you to monitor your progress very easily. You can view the earnings duration-wise. The graphical representation of the revenue generation helps you track and analyze the website's progress chart.
The greatest advantage that Media.net offers and other ad networks don't is that they allow ads on the sticky sidebars.
Cons
Media.net considers the major traffic from Western countries like USA, UK, and Canada. But, what if you get more traffic from other countries also. In that case you cant utilize that major chunk, or simply won't qualify for Media.net at all.
There are few ads that require double clicks for you to get paid. In that case, your earnings might get affected negatively.
Media.net does not reveal the real-time earnings. The revenue is generated on the present day but can be only viewed on the subsequent day.
Work which is against Their Tnc
 Placing Ads on a Blank page is now allowed
No ads on private  page or under construction page
We can't place these ads on a website where anyone can create content. For example – Quora, Or any discussion forum
You can't modify the ads & their behavior
No Bot's click or redirected click on ads
Click via emails or any paid clicks
Note – Break their tnc your will receive an email from the support team if the same thing will continue then your account will be disabled.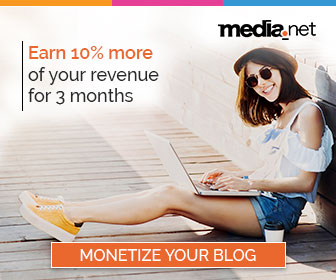 Media.net Vs Adsense ( Comparison )
Both these services are big money makers and people out there are using either one of them or both. The PPC Ad Campaign Strategy applies to both of them and hence it's a difficult task to declare one of them as the best.
A comparative study of the CPM and payout statistics might help you to decide on which one is the right choice for you. The first advantage that Google Adsense has over Media.net is that it is owned by the largest Search Engine in the World – Google. Hence, the major crowd of advertisers prefers Adsense over Media.net. It is really difficult to get an edge over Google's potential to create ads that get noticed globally with its robust searches.
Media.net on the other hand is owned by Bing which is the Microsoft version of Google. The ground reality is that it does not attract the same voluminous traffic that AdSense does. However, the other benefits of Media.net cannot be left unnoticed. The CPM for Media.net experiences an upper hand over AdSense. Let's try to understand how?
For Instance, Media.net provides a CPM of approximately 0.08$. The RPM for 10,000 page views is averaged to be $8. (Please note here we are considering US dollars). This is quite comparative to AdSense. We must not ignore that Media.net is a global network. Though it has a major traffic inflow from USA, UK, and Canada but there are instances that other countries also share a comparative position. AdSense, on the other hand, is less globalized, its major focus is on US traffic. Though today Media.net users might not have received RPM, But in the long run, things may change and this will certainly make a big positive difference in revenue generation for Media.net
Secondly, Media.net is a contextual ad network, which means that it will only display your content if the keyword is a perfect match with the advertiser's requirements. This is a drawback as it restricts the possibilities of bringing out your message at the front and hence the reach of your ads to the crowd gets limited.
Thirdly, publishers receive 55% of revenue from AdSense irrespective of the money you make. The reliability quotient is thus higher. With Media.net, the publisher's cut is unknown. This makes things very vague, as you cannot determine how much money you can actually make and how many shares you are getting. This factor restricts many people to approach Media.net.
In terms of the standard of Ads, Google AdSense only allows you to create Ads that reach up to their standard expectations and you will have to strictly comply with their rules and regulations. You have the freedom to run all types of ads – text, image, video or interactive. The perk with Media.net is that it has a user-friendly interface where you can easily style and customize your ads instantly. It offers a fast application process and a matter of no time. The approval process is however a bit slow.
Google Adsense has a monthly payout option irrespective of your earnings. Media.net has a minimum threshold of $100 that can be paid out on a Net-30 basis. This means you might have a longer wait period with Media.net in terms of earnings if you have low traffic and clicks.
Conclusion
The bottom line is that Media.net has attributes for more advanced advertising solutions, such as sponsored search results. You can tap this opportunity if you have a voluminous traffic base. You can make the viewers visit again and again and make money out of the existing traffic, a kind of replenishment option. Over the years Media.net has shown commendable performance for ad placements which can be analyzed from the ascending graph of earnings.
In Our media.net review, we Give 9/10 for overall Work by Keeping in mind of limitations and overall performance, I suggest big thumps up to Media.net and you must try it at least once. I am sure you won't be disappointed!
Special Signup For Getting 10% Extra of 3 Month Earning
Note – Our media.net review is completely Unbiased. And we don't take any kind of Payment For Writing Review.