9 Best Affiliate Link Cloaking Plugins For WordPress 2021
In this article, we will be discussing link cloaking Technic and its benefits and we will also be discussing which is the best affiliate link cloaking plugin for WordPress. So many people are using affiliate links on their website to make money but the affiliate link doesn't look pretty and its looks so ugly. And so many hackers hijack your affiliate link and replace it with their link to make money. Some people call this a WordPress mask URL plugin too

Before I discussed the benefits of link cloaking and how to do affiliate links cloaking in WordPress website let's have some basic info first.
What is Link Cloaking?
Link Cloaking is a technique of changing the long affiliate link from 3rd party affiliate program to a shorter URL of your website.  Which make ugly affiliate link more pretty and branded.
For example –  https://gomahamaya.com/go/fastcomet-coupon before it was like https://affiliate.fastcomet.com/scripts/click.php?a_aid=5a525841a1e61&a_bid=57b57252
In the above example, my visitor will never come to know it's an affiliate link or any miscellaneous link. So many people are scared to click on any ugly or miscellaneous link. After changing the link it looks more pretty and saves your commission too.

How Does Link Cloaking Work?
It is nothing but an affiliate link redirect. We replace our affiliate link with our dummy link. Whenever someone clicks on the dummy link they get redirected to an affiliate link and again that affiliate link will redirect them to the Product page.
Why should I cloak my affiliate links and what is the benefits of Link Cloaking
There are n number of benefits of using link cloaking
Save Your commission from link hijacker's

– There 1000's of hackers who hacks your website link and change their links with their affiliate link. To make money which will result in headaches for good bloggers

Link management

– Link management is very important in case your blog is based on affiliate. When your website has a large number of affiliate programs and most of them run a new campaign every day. So in the case of the latest campaign you need to change the link from each blog instead of changing the link from the centralized back-end link manager.
 

Leakage of domain authority

– Affiliate links are ads and should be no follow link That means google shouldn't follow such links and give their domain authority.

Beautiful permalink

– All affiliate links are ugly and google wants a pretty link for your website ranking. An ugly link means a number of some variables in the URL. That needs to be made pretty.

Tracking

– Whenever you run any campaign on your website you want to know do visitors are getting attracted to that advertisement or not. So link tracking analytics is very important

Protection from ads blocker

– Ads blockers can track affiliates make those links hidden when they which will ultimately result in less income

How to Cloak Affiliate Links on Your WordPress Site
You need to select one of the best Link Cloaking Plugin For WordPress from below collect
In my opinion, Pretty links are one of the best Link Cloaking Plugin For WordPress
Now click on Pretty links and add a new link
Set the name for the link eg fastcomet
And now set the affiliate link for fastcomet
Select the category and click on the Save button.
Now insert the link in your post
Let's have the list of Best Affiliate Link Cloaking Plugin WordPress Plugin which is as follows:
1. Simple URLs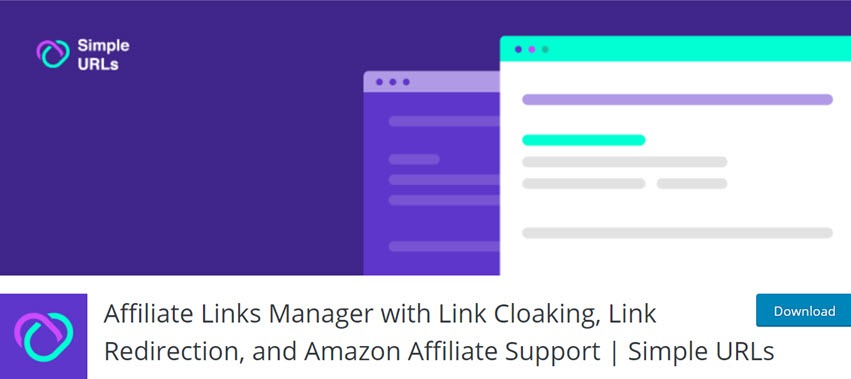 Simple URLs is a very easy and simple plugin that is developed by the developer of genesis. With this plugin, you track the stats of each click and create 301 permanent redirects by clicking the affiliate link
Total number of users – 7,000+
Price – Plan – $289/annually (2 Month Free)
Lasso: The All-In-One Affiliate Plugin for WordPress
Screenshot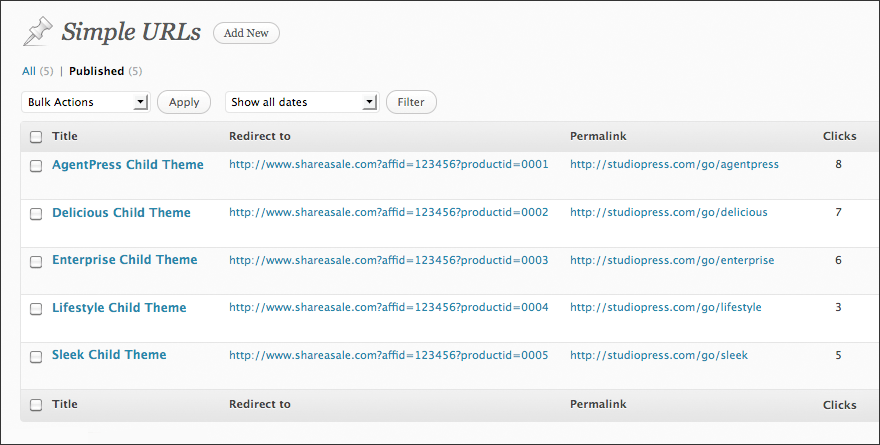 2. ThirstyAffiliates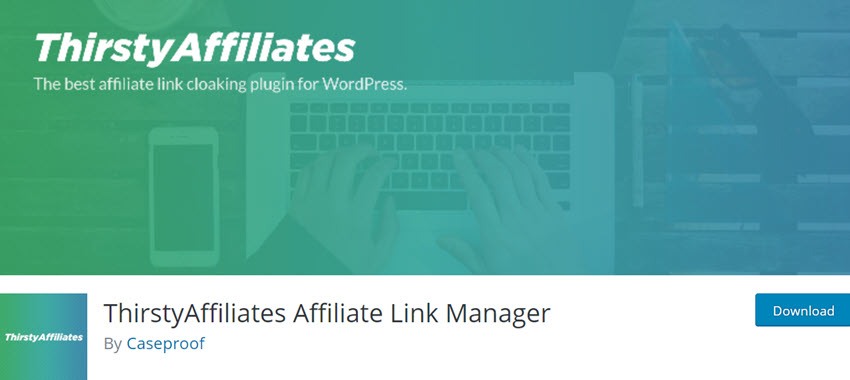 Thirsty affiliate is one of the top Affiliate Link Cloaker plugins for WordPress. You can easily add and manage your affiliate link without editing all your website links by editing just from one page. This plugin has an option to add no follow to affiliate link which helps you to increase your SEO values.
Total number of users – 40,000+
Price – Basic – $49/annually (1 Site),  Plus – $99/annually (5 Site),  Advanced – $149/annually (10 Site)
What Is Link Cloaking: Intro To ThirstyAffiliates
How To setup and configure ThirstyAffiliates  Plugins To Cloak affiliate Links
Thirstyaffiliates WordPress Plugin Tutorial 2019
Screenshot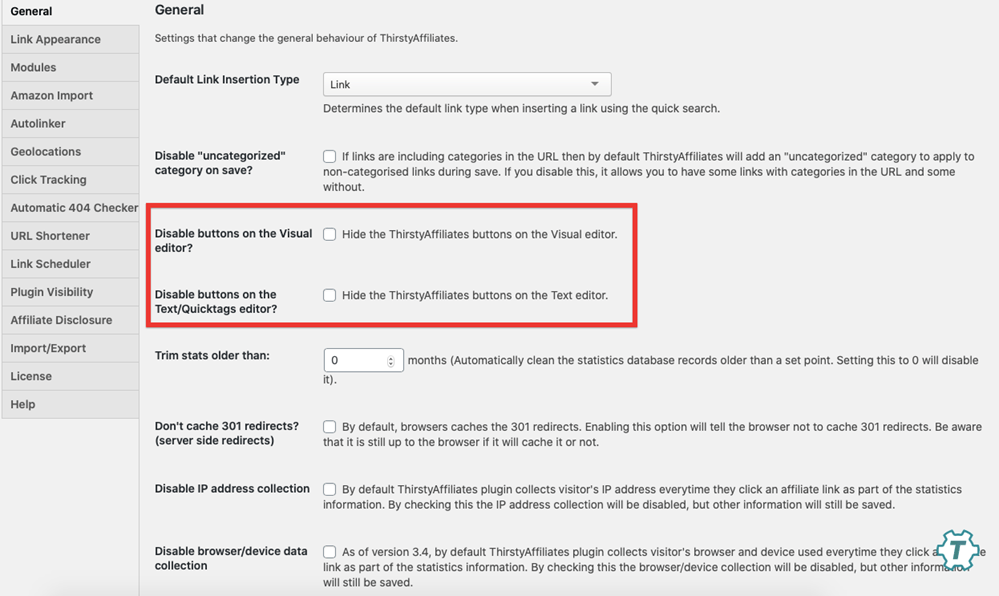 3. URL Shortify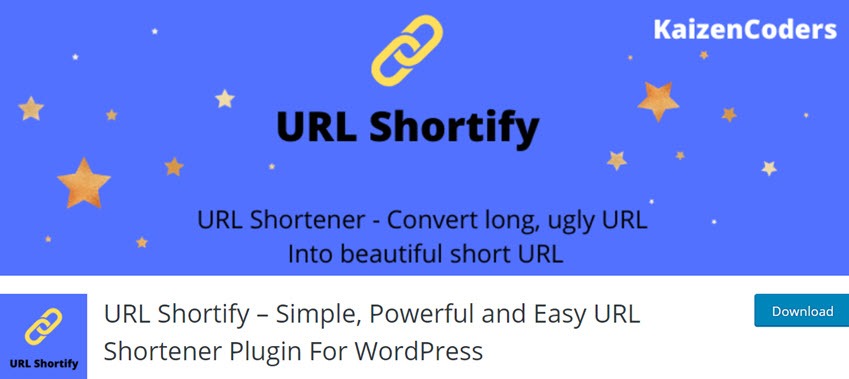 Total number of users – 3,000+
Price – Blogger – $69/annually (1 Site),  Small Business – $99/annually (3 Site),  Agencies – $199/annually (25 Site)
Screenshot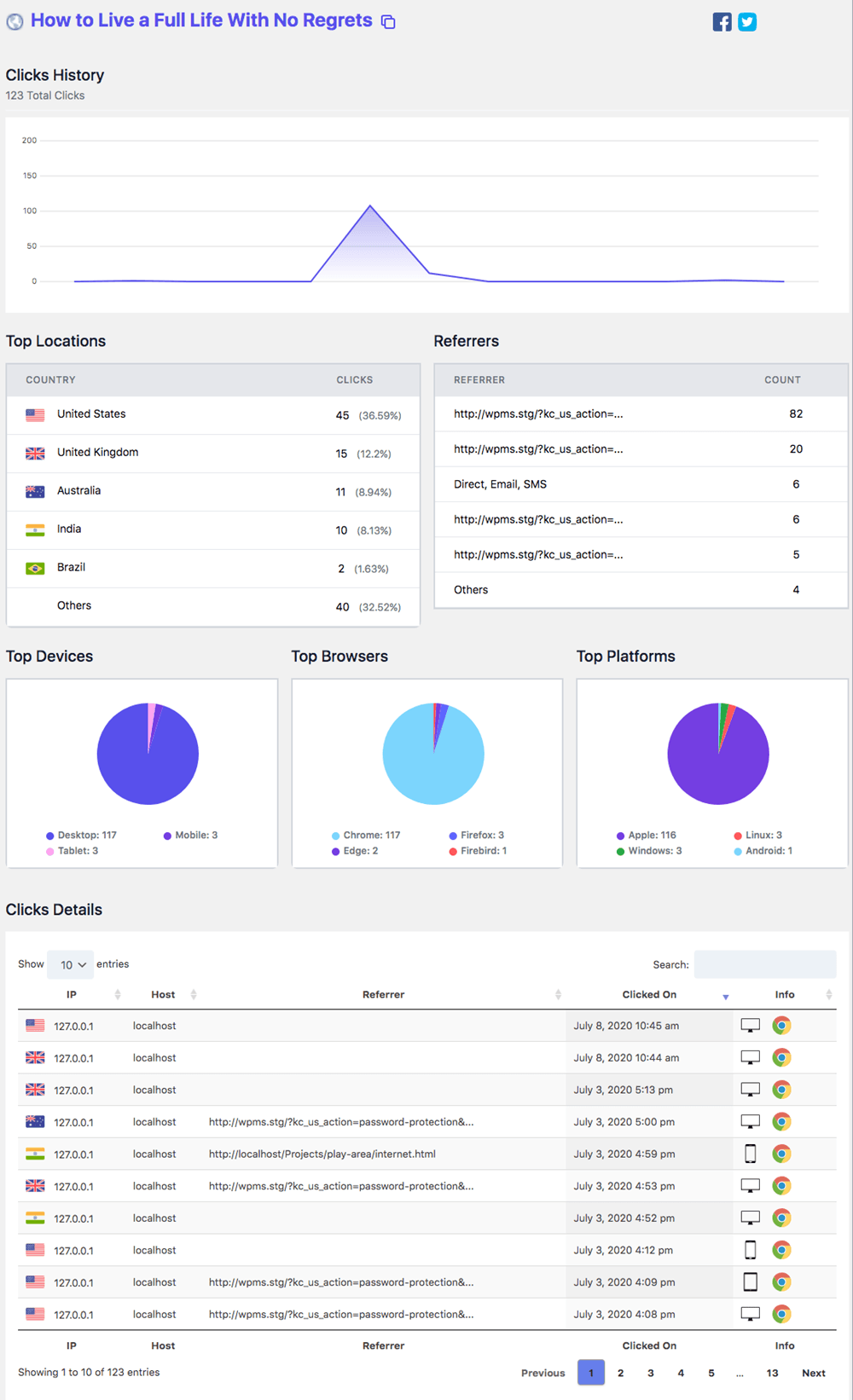 4. Pretty Links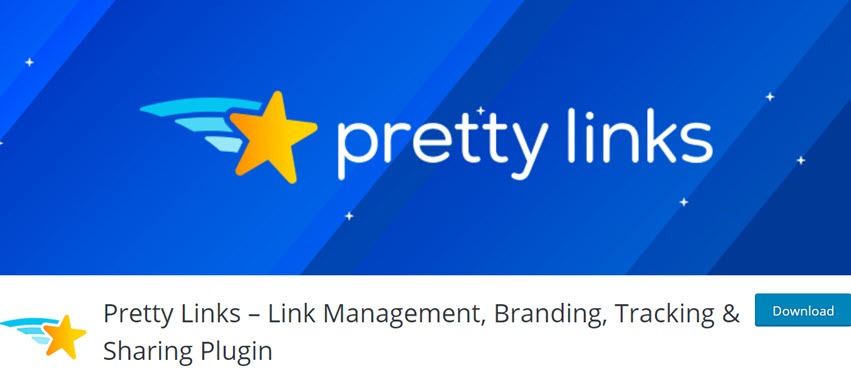 Pretty links allow us to cloak affiliate links and shorten them using our domain extension. By using a pretty link you can track each and click on your affiliate and track the campaign. You can also say it as Best WordPress Link Tracking Plugin
Pretty links are one the best affiliate link cloaking plugin for WordPress which provides click stats from email, Twitter Facebook, and also from your domain too. We too are using Pretty links pro for our work at Gomahamaya
Total number of users – 300,000+
Price – Beginner – $79/annually (1 Site), Marketer – $99/annually (2 Site),  Super Affiliate – $149/annually (5 Site)
How To setup and configure Pretty Links Plugins
Pretty link WordPress Plugin Configuration Cloak Affiliate link
Screenshot

5. Link Trackr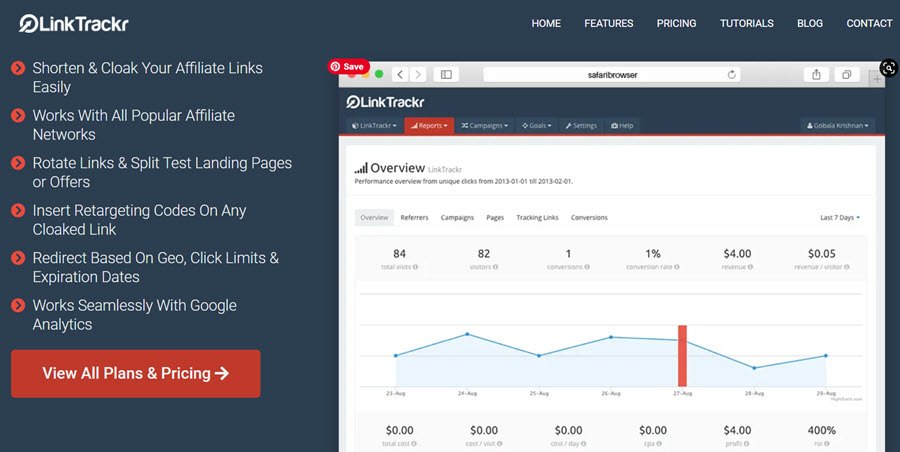 Price – Basic – $84/annually (100 Tracking Link),  Pro – $204/annually (500 Tracking Link),  Hyper – $324/annually (1,000 Tracking Link),  Extreme – $564/annually (5,000 Tracking Link)
Screenshot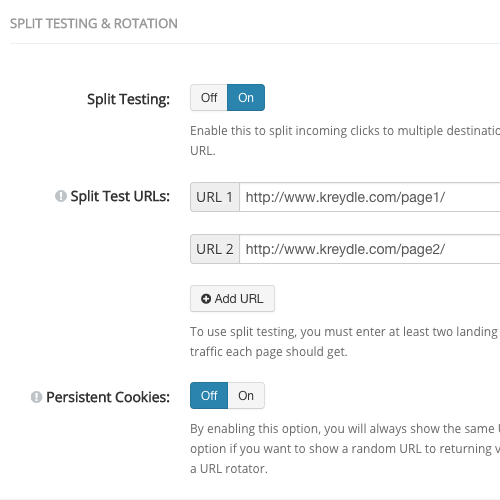 6. Easy Affiliate Links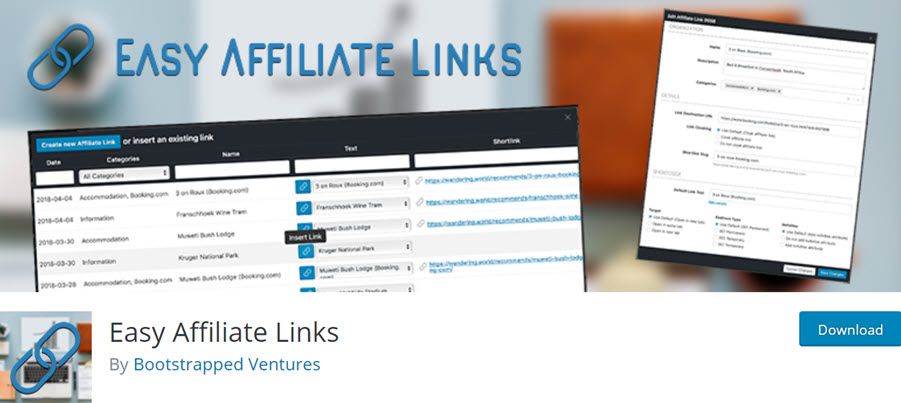 Easy affiliate links WordPress plugin help manage both cloaked and non cloaked in just one click. You don't need to change the link every time in your blog. Just update the link from the dashboard
Total number of users – 10,000+
Price – Premium – $29/annually (1 Site),  Multi – $119/annually (20 Site)
Screenshot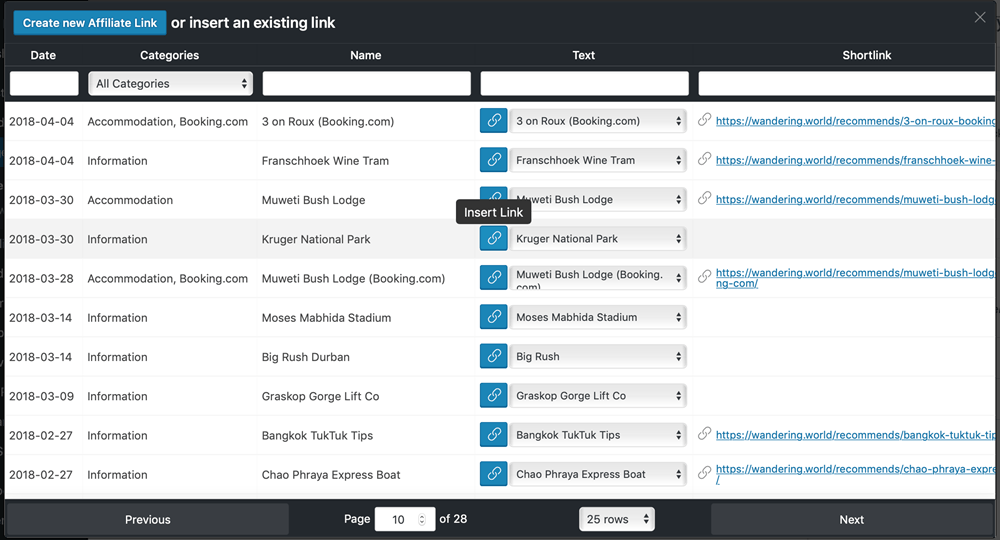 7. AMZ Watcher

Total number of users – 20+
Price – Starter – $239.4/annually (1 Site), Standard – $431.4/annually (Unlimited),  Portfolio – $599.4/annually (Unlimited), Tycoon – $1499.4/annually (Unlimited)
Screenshot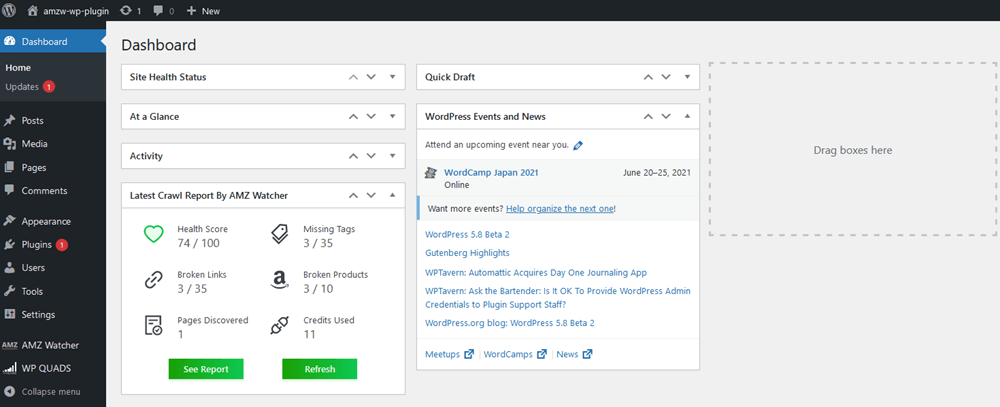 8. EasyAzon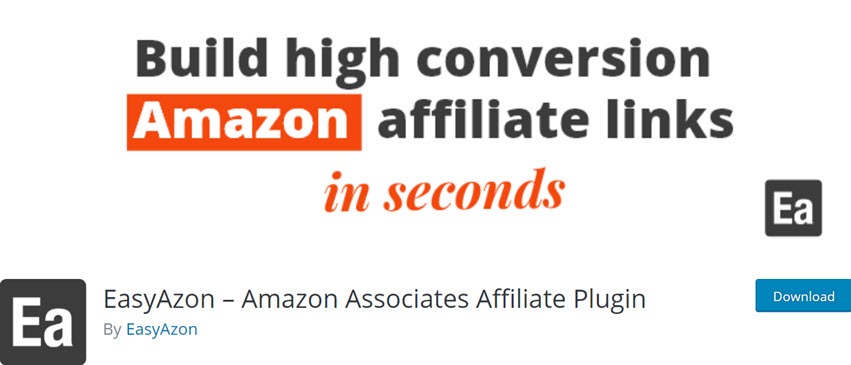 EasyAzon plugin is specially created by keeping the idea and affiliate partner need in mind. You can redirect or mask URL to your dummy URL by using amazon without going through the old steps of manual creation of a product from the Amazon website. You can call this plugin an amazon affiliate link Cloaker.
Total number of users – 9,000+
Screenshot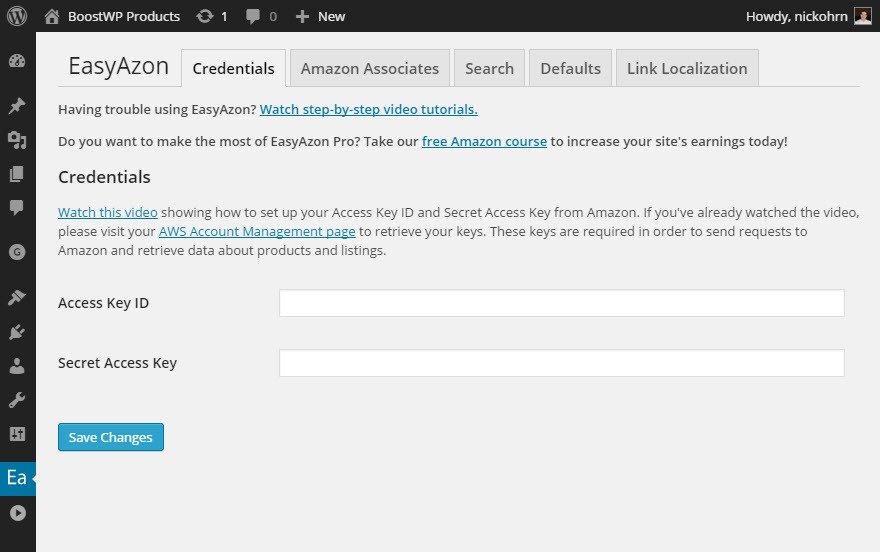 9. AnyTrack Affiliate Link Manager

AnyTrack is the best and most famous tool for shortening URLs, masking affiliate links, and creating redirection. This plugin supports 6 kinds of redirection. No other plugins all total 3 kinds of options The response time is also fast which will result in better engagement.
This plugin supports the "Nofollow" tag as well as the "Noreferrer" Tag too. With the plugin, you can cloak affiliate links on Facebook Twitter, and almost all social networks. The most famous reason behind using URL shortener pro is for Affiliate Link Cloaking.
Total number of users – 100+
Screenshot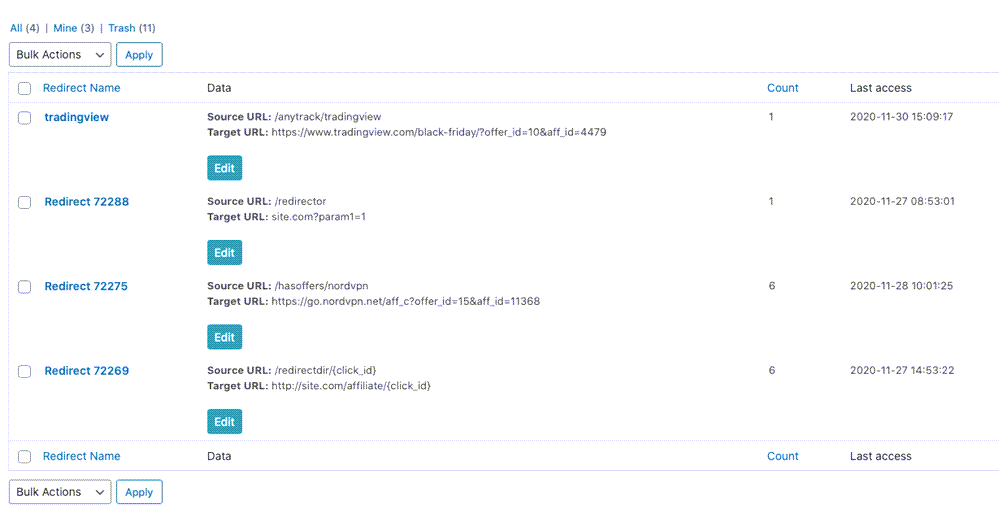 How To cloak affiliate links without a website?
Yes, you can cloak affiliate links without a website too. You to get link cloaking software for Your Work.
Which is the best affiliate link Cloaking Software?
link tracker Link Tracking is one the best affiliate link cloaking script which can easily be used via link tracker script. You can easily be cloak affiliate link without using any plugin. You can even use this tool to track sales, and leads. You can use the link tracker script on your website too. When you will use this script then you can say bye-bye to affiliate link thieves. Try it for 15 days for free then buy it
Bitly – You can shorten and cloak affiliate links without a website by using Bitly. But the only problem here is you will lose your brand. All the will be related to the Bitly website. You can track and optimize the link that the best thing about Bitly

Conclusion – This was my collection about the best affiliate link cloaking plugin for WordPress. In my opinion, you should get URL shortener pro for you to work which will not only cloak links but also be useful when you are creating redirection too. But you are looking for a script then you must use Linktrackr Which is 1000x  better and safe than any plugin.