How To Add Google Analytics To WooCommerce
You can easily Integrate Google Analytics In WooCommerce using MonsterInsights to enhance your visitors analytics . Using Google Analytics you many things about customer behavior such as number of online customers , shopping behavior, sales etc .

MonsterInsights is the most popular Google Analytics plugin for WordPress which makes it easy for you to connect you WordPress website to Google Analytic without writing a code or taking the help of an expert developer. It helps you setup a smart, professional event/e-commerce tracking website very quickly. Besides connecting your WordPress site to Google, It helps you organize all the stats and place it on your dashboard under a single tab so that you can access all of them at once!
You may also be interested in email marketing services, fomo plugins and Testimonial Plugins
Many-a-times, people confuse between Google Analytics and MonsterInsights and refer to both of them as a same thing, but they are not!
Google Analytics is a service offered by Google to help you understand the activities of your website visitors, whereas MonsterInsights is a WordPress plugin which makes it easy for the user to connect their website to Google Analytics.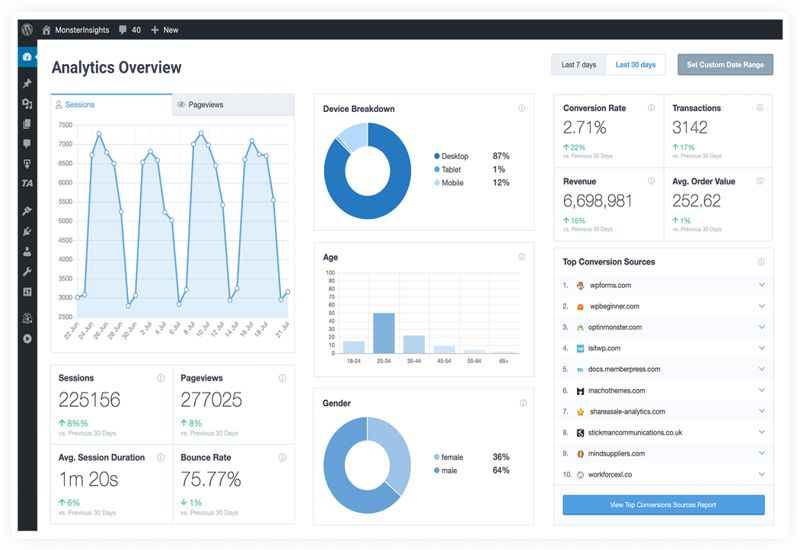 Benefits of MonsterInsights 
There are over 2 million active people in the world who use this plugin to connect to connect their WordPress website with Google Analytics and boost their business by working on the data feedback received. So many people trust it because comes with following feature are as follows .
It' quick, easy and simple to setup, in just a few clicks you can have it configured on your website.
This plugin brings in Google Analytics to the Admin's Dashboard of your WordPress website so that you can access all the information atone place.
You can easily track activities of the visitors on your e-commerce website and work accordingly to boost your business.
It helps you track file downloads.
With MonsterInsights you get access to Google AMP which helps you determine your website's ranking.
You can also tracks forms and it also gives you the option of advanced tracking and by using some extra Add-ons.
Free version of Plugins feature – Free Version 
Visitor metric dashboards and reports on your WordPress admin.
Track outbound links or downloads on your website.
Anonymised IPs so traffic from countries with stricter privacy regulations can be tracked.
But For eCommerce website analytics you can choose Premium version which have more 35+ Extra Premium feature . So upgrading your free license is must . Monsterinsights Pro
Once you have chosen the plan you desire that fits your work the best, you can proceed towards installing them on your WordPress website.
Steps to Add Google Analytics To WooCommerce website .
You can install and configure MonsterInsights on your WordPress plugin by following these simple steps . All these steps have can be done without having coding knowledge .
Step 1 –    First you need to login to your website dashboard then hover over plugins >>>>>> then click on add new plugins . Their you search for MonsterInsights WordPress Plugin . Install and activate the plugins .

Step 2 – Its time to activate the license . Login to your MonsterInsights dashboard then get your premium plugin license . Then click over setting and and enter the license .

Steps 3 – We need to activate the eCommerce. addons for that hover over addons then find eCommerce and activate it .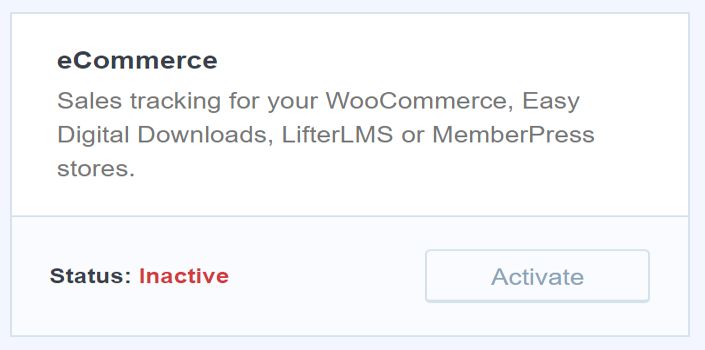 Steps 4 – Its time Connect Google Analytics to WordPress . For  that click on setting and their inside general setting . You need to click on connect monsterinsights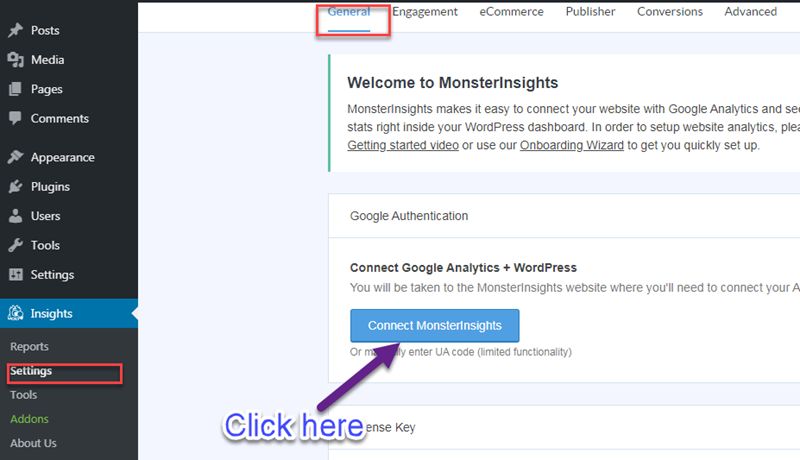 Get Started with MonsterInsights
Steps 5 – Now it time to get Enhanced eCommerce Tracking in our website dashboard . Now login to Google Analytics . Then select the website for which you want to add analytics code .

Once you setting the website it time to move on to admin setting then select eCommerce settings .

Steps 6 – After selecting that eCommerce settings you need to enable eCommerce tracking  and enhanced eCommerce reporting.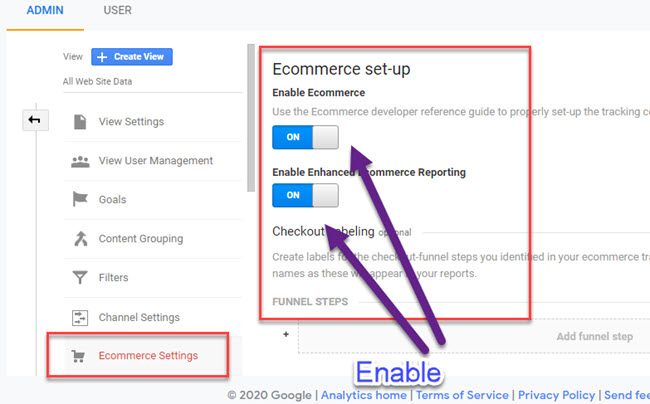 Steps 7 – Now Enable Enhanced eCommerce in MonsterInsights WordPress Plugin .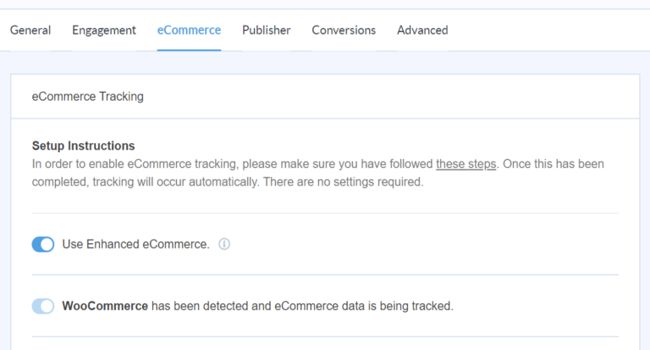 Steps 8 – Now you can have all your eCommerce website analytics data in just one click .

You can also have a cart abandonment details

That's it! After a minute of processing your MonsterInsights Plugin will be activated on your WordPress website and you will find an icon of it available in the Admin Dashboard.
CONCLUSION
In this tutorial I covered how to get Enhanced eCommerce analytics by using MonsterInsights Plugin to your WordPress Website, which you can access from the admin Dashboard. It will help you keep a track of visitor activity on your website and take a good business decision with the help of the data available and benefit your business. I hope this helps you obtain necessary data and improve you business.