8 Best WooCommerce Google Product Feed Plugins 2023
You can quickly generate an error-free product feed for google shopping ads, PriceSpy, Marktplaats Bing ShoppingFeed, Pinterest TikTok Catalog, eBay Ads, PriceRunner, Facebook Catalog Feed, Merchant Kelko, Snapchat Catalog, Trovaprezzi, Feed, Google Shopping, eBay, Google, Facebook, MIP, Vivino, Ads, Instagram CatalogFeed, Rakuten using WooCommerce Product Feed Plugin and send accurate product info into google SERP feed. Set up product for top product ads in google search engine with feed manager plugin. After importing your product to Google Merchant Centre, you can import your product into Google Adwords account for showing ads in the feed.

Let's have the list of top WooCommerce Product Feed manager Plugins as follows.
Table Of Content
1. CTX Feed

CTX Feed is a freemium product feed Manager Plugin for WooCommerce that enables you to generate optimized product feeds for your online store. Compete with your relevant opponents with the perfect marketing channels strategy, including Instagram Shopping Ads, PriceSpy, Google Merchant, Pinterest Shopping ads, Facebook dynamic Product, and many more. This unique WooCommerce Product Feed plugin effortlessly creates excellent product feeds and the property of updating product information whenever necessary. You may schedule the update session and sync the same through HTTP or FTP. That's how your customer easily accesses the latest information about the product they need.
Core Features –
Provides numerous templates of Google Product Feed wherever you need anyone accordingly.
Such templates are customizable and contain all necessary fields, including MPN, Brand GTIN, Product Condition, etc.
Exclude such products with missing descriptions, prices, or images with an intelligent filter option.
It supports multiple languages and Google shopping ads that let you reach a global audience from different countries and languages.
Total number of users – 40,000+
Price – 1 Site – $119/annually,  5 Site – $199/annually,  10 Site – $229/annually
Screenshot
Create WooCommerce Product Feed for Google Shopping (Google Merchant Center) - CTX Feed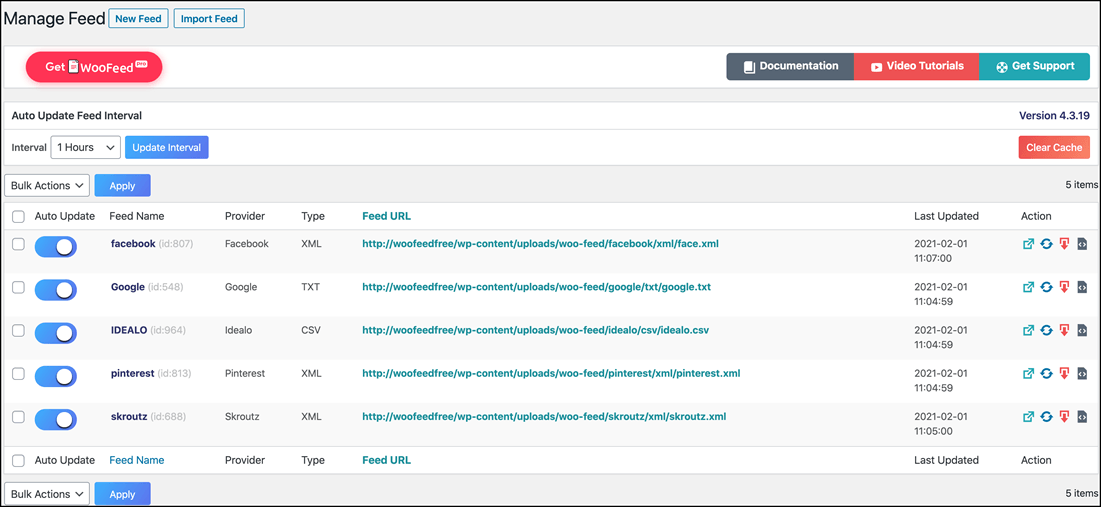 2. Google Product Feed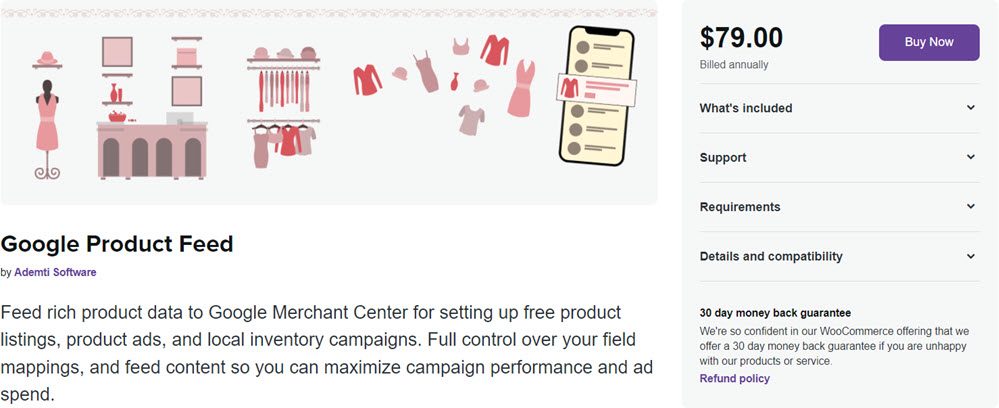 Google Product Feed is an extensively designed google Product Feed plugin that generates impressive product feed and implements marketing campaigns effortlessly. Let you configure product listings, local inventory campaigns, and product ads to establish Google Merchant Center without expense. With the assistance of Google Product Feed, you may administrate the feed content and customize the same however you require. Enhance the significance of google shopping ads or campaign performance with perfect field mappings and arranging available content on the feed. Allow your customer to be updated with your latest products while representing that product information in real time with Google Product Feed.
Essential Features –
Configure Google Merchant Centre on your import product information automatically and update the same.
Compatible with REST API and WooCommerce's Importer for importing available data in bulk.
Enable filter and action attributes of WordPress that ease customization and make it flexible.
Create a variety of necessary Feeds such as Google Product Feed, Bing Product Feed, Google Product Review Feed, and Google Local Inventory Feed.
Price – Regular License – $79/annually (1 Site)
Screenshot
3. Product Feed Manager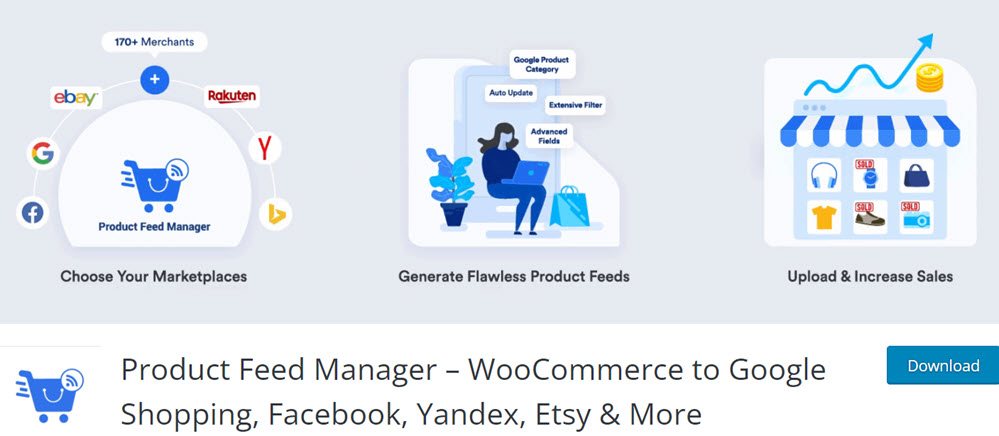 Product Feed Manager is a lightweight and intuitively designed google merchant WooCommerce plugin for creating a WooCommerce Product Feed within a few clicks. Present extinguishing product feed where you can list products you want to display and customize however you require. It contains various beautifully designed merchant templates for generating elegant product feed for Facebook Catalog Feed, Google Shopping Feed, Instagram, BestPrice, eBay, and many more merchants. Three simple steps, i.e., Select merchant, Configure Product Data, and your feed is ready to display over the web.
Elementary Features –
Let you add custom fields to present product information.
Category mapping enables content to appear on the feed.
Customize the format for displaying data appropriately.
Supports variable products.
Automatic synchronization with Google Merchant Center Feed.
Enable automatic updates of the product feed while scheduling the same.
Add Google Analytics UTM tracking codes into URLs of products that enable an analysis of marketing channels.
Let you track Cart pages, thank you pages, category pages, product pages, and more with Facebook Pixel.
Total number of users – 8,000+
Price – Basic – $59.99/annually (1 Site),  Advanced – $149.99/annually (5 Site),  Premium – $249.99/annually (10 Site)
Screenshot
4. YITH Google Product Feed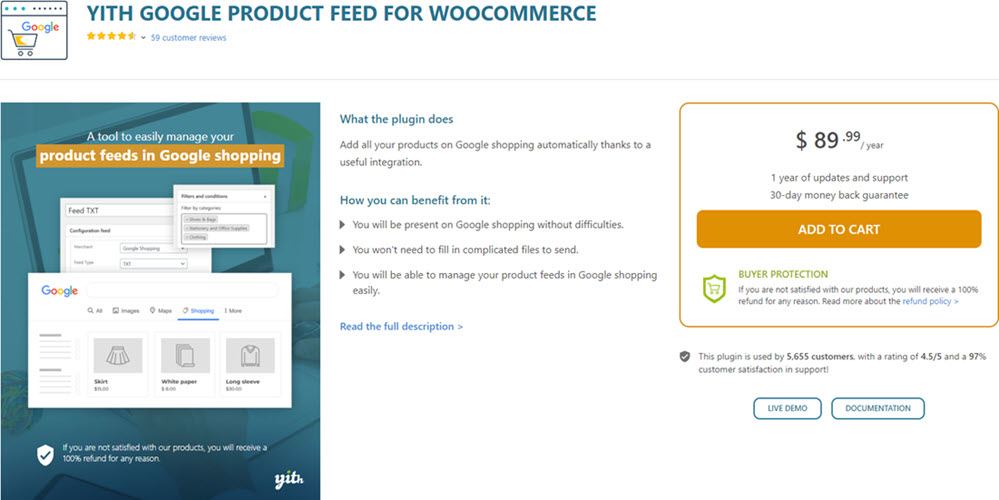 YITH Google Product Feed for WooCommerce is the most popular Google Product Feed plugin for WooCommerce that lets you display product feeds in Google shopping ads, enhancing your online shop's reachability. This fantastic WordPress plugin enables inserting all your products into Google shopping automatically. No need to get into complex files to fill and send, all you need to do is install this plugin and configure it accordingly. Increase revenue and boost sales by registering on Google Merchant, which lets your audience find your products on the Google search engine. Enable customization and create a fantastic product feed for displaying well on Google Shopping.
What you can do with this plugin-
Let you select products you want to display on the feed and filter products with a tag or category.
Add custom fields with available templates and add information whichever you like to display.
Add custom information with Google attributes.
Create unlimited feeds with .xml or.txt files.
Finely compatible with the most popular WooCommerce and WordPress google merchant centre plugin that exists thereon.
Price – Regular License – $89.99/annually (1 Site)
Screenshot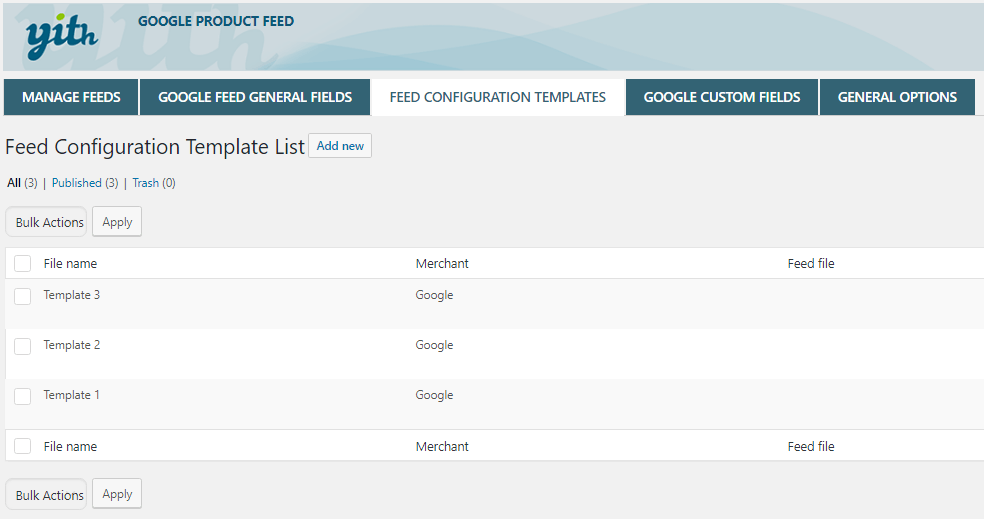 5. Product Feed PRO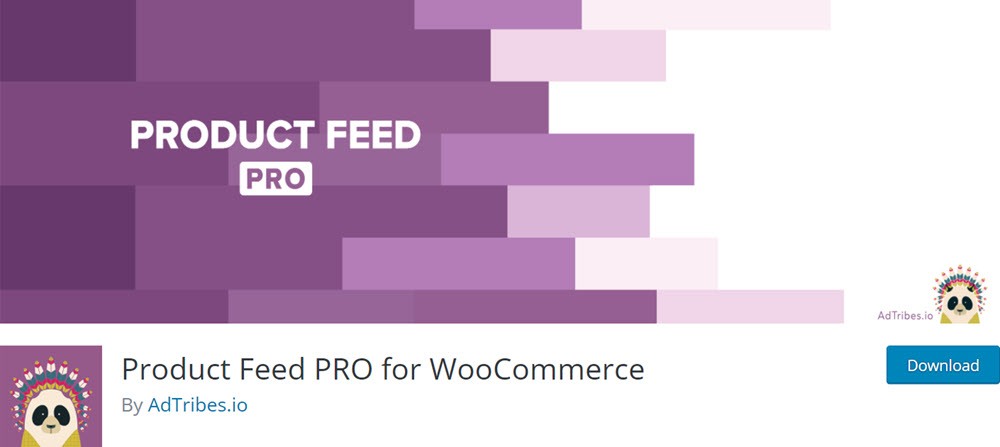 Product feed pro for WooCommerce is a free Product Feed Plugin that helps you generate product feeds for google merchant centre marketing channels. It has many custom templates included in the marketplace, which works well with Facebook remarketing, Billinger, skroutz, google shopping, etc. this is a high-quality plugin that can also be used to comparison shopping engines and search engines.
This google merchant WooCommerce plugin offers unlimited product support and includes advanced features such as rule-based filtering, field mapping, product variable support, and category mapping.
There are a variety of features such as –
Choose an unlimited number of products for your feed
Choose your most profitable products to show on the feed. This can be done using the advanced filter feature available.
All attributes (custom, product, and dynamic) are available to choose from. You can choose which ones you want to include or exclude.
To make your google shopping ads campaign more profitable, add products that can make the campaign more successful.
The official shipping rate is available with this plugin. And a variable of products variable is also available to make products on the feed.
Total number of users – 80,000+
Screenshot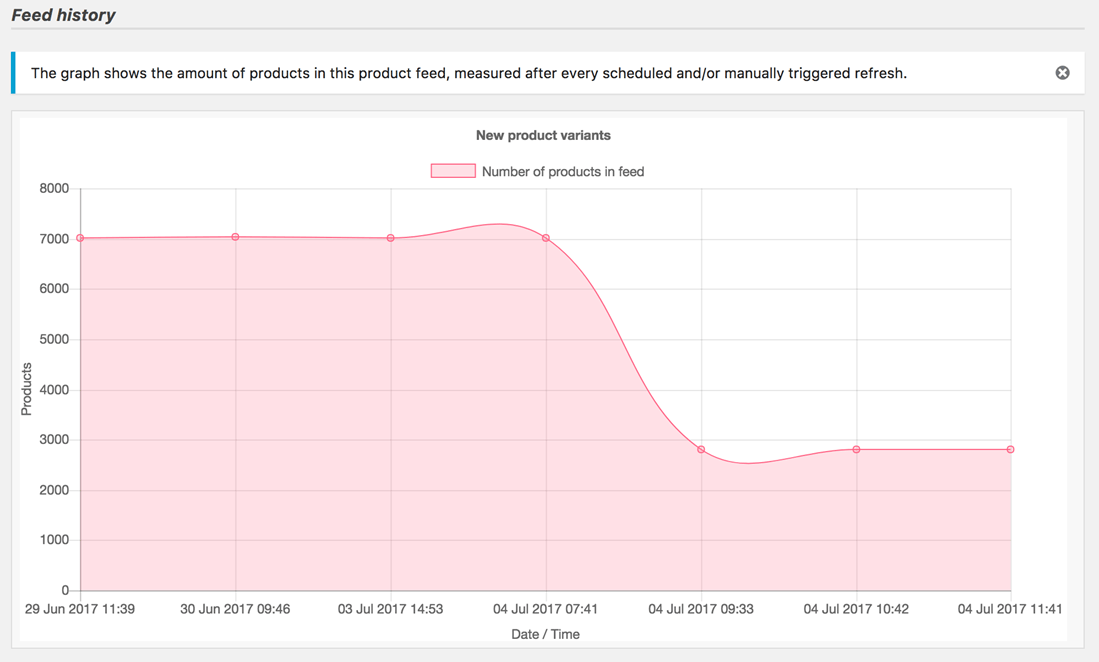 6. Woocommerce Google Feed Manager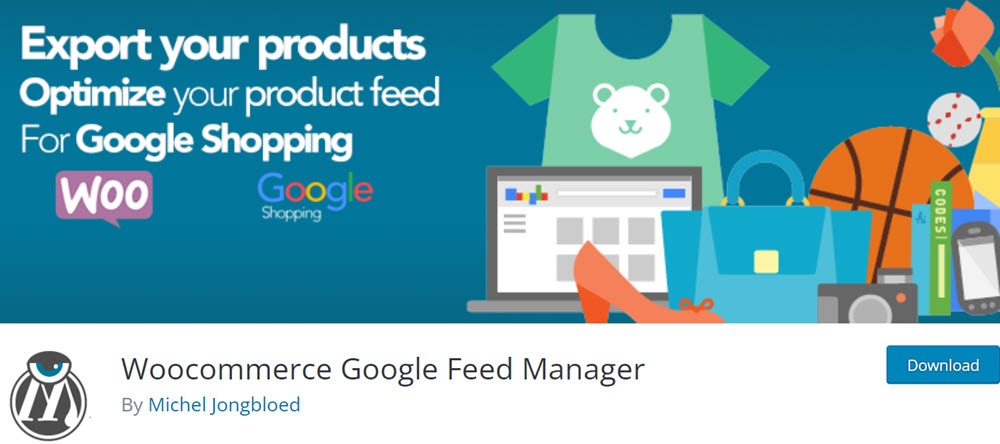 WooCommerce google feed manager is a beginner-friendly WordPress google product feed plugin used for WooCommerce Google shopping feed ads in the google merchant centre. It is an easy-to-use and powerful plugin. This google merchant centre plugin can help you set up product feed faster by adding up to 100 products together.
We have already connected all the required data of fields to the WordPress database. This makes your product feed ready to use by the google merchant center. Your products will stand out from others with our professional and advanced features.
You can change product categories on google and use different titles from your shop to make your products further.
It helps you create a simple shopping feed to optimize performance and update your feed regularly.
You can choose which products to show and which not on google feed. You have complete control over the listed products.
One-click button to generate a product feed for google merchant center
Total number of users – 20,000+
Screenshot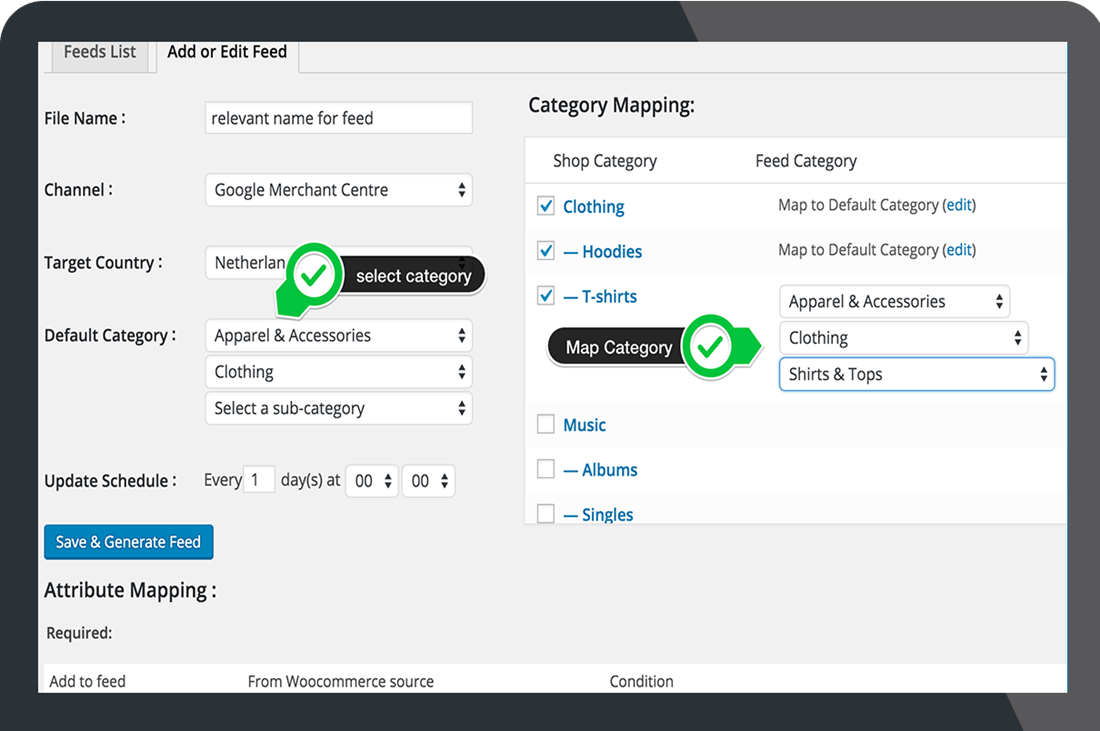 7. ELEX WooCommerce Google Shopping
ELEX WooCommerce Google Shopping is a paid WooCommerce Google Product Feed Plugin that creates WooCommerce products feed to google and shopping ads and displays your products in Google SERP. It gives a broader presence to your website. It has a google merchant center incorporated within itself, which ranks your store at the top. It's easier for you to make a strong impression on your store, promote your plugin on google shopping and drive more traffic to your website.
This plugin supports google shopping ads and is handy for displaying products on google shopping and other shopping ads where shoppers search for them.
It is easy to map products based on attributes using this plugin. While mapping a category, You can set conditions, which makes this plugin powerful.
All the required information about your store is ready to upload to the google merchant account. You can also schedule a listing of products if there are no further changes.
Unlimited templates are available, and no restriction is placed on the number of feeds you can create.
This plugin supports multiple file formats and targets customers from various countries, thus helping your business grow.
Price – 1 Site – $69/annually,  5 Site – $99/annually,  25 Site – $199/annually
Screenshot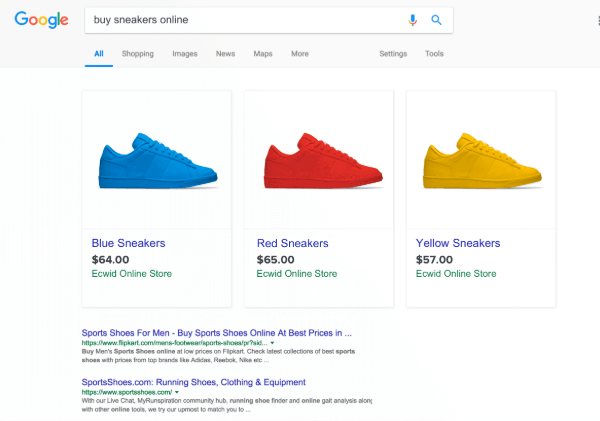 8. Woo Product Feed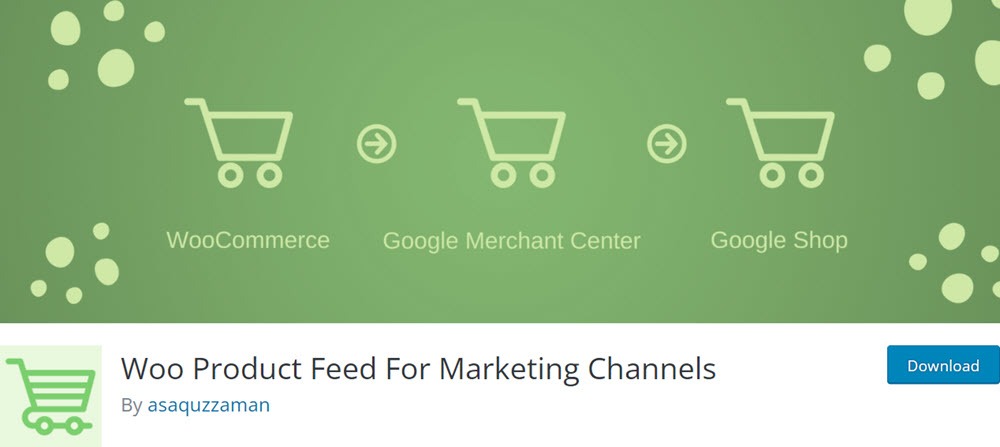 Woo Product Feed is a free WooCommerce product feed plugin that helps you upload your products to google merchant center. To upload content, you need to verify from google and upload. It's simple to upload products directly from your google merchant account, and you will be able to see products immediately on google shop.
This plugin has all the advanced features, and new updates are out regularly for a better user experience. Only a single item can be uploaded once with the free feature. Rules are already given to upload a form, and it's automatically filled for you. It is allowed to submit only 40 products to the google merchant center.
You can submit multiple products at a time with the premium feature. It's easy to categorize products, making it handy for you to sort. Variable products can be uploaded simultaneously as they are on the WooCommerce store. You can also subscribe to single or multiple products according to your requirements.
Total number of users – 1,000+
WooCommerce to Google merchant center for singe product submission
WooCommerce to Google merchant center for multiple product submission
Screenshot
Conclusion – Still confused about which product feed plugin is good for you? Don't worry, my friend, no matter if you want a free or premium WooCommerce Product Feed Manager plugin, we recommend the CTX Feed plugin it has both paid and free versions.