How To Add Images To Polls In WordPress
Planning to Add Images To Polls In the WordPress website? Poles with images increase more engagement for customers and decrease your Bounce rate. If you want to hold polls or surveys with the help of WordPress, there is an option that will make it more interesting and easy. It is by adding Photos to Polls. Yes, you heard it right. You can add images to your WordPress poll by using awesome plugins i.e Formidable Forms. And for that, you need to replace the radio button or checkbox with the option if images. If you think adding images is tough, well I will tell you how to do that in very easy steps.

But before that, We want you to learn

how to create polls in WordPress

for that you need to follow these steps : 
Step 1: First, you need to go to your WordPress dashboard and there you have to Install and activate the Free formidable form Plugins. Now Get Formidableforms Pro license to activate Polls addons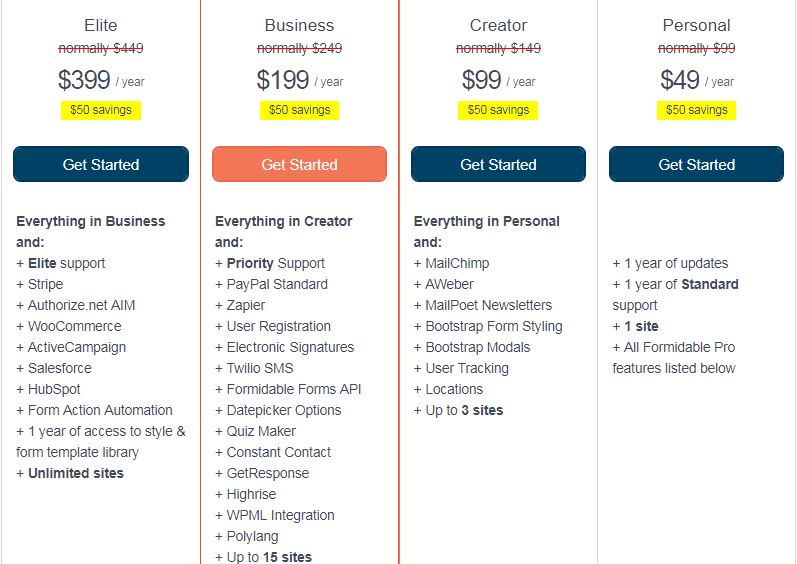 Step 2: Then click on ' add new forms ', You can select any form, but as you want the poll form, with the help of the drag and drop form builder you can arrange the fields section.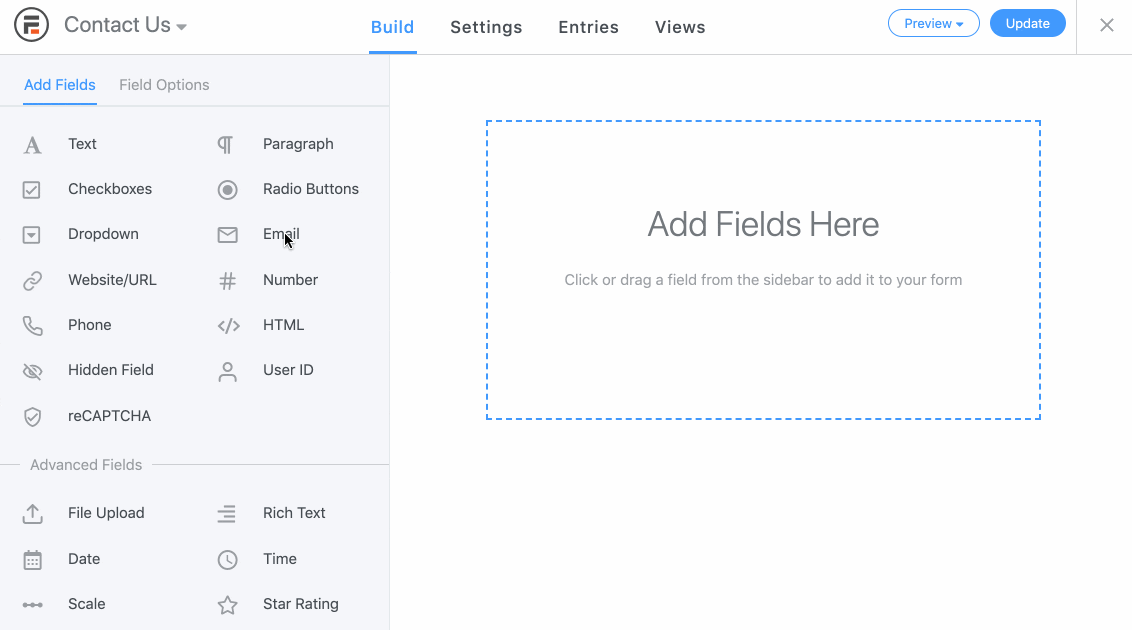 Step 3: You can alter the field options as per requirements and once you are done. You need to create a poll form, For that, you need to Pull down the checkbox and radio button then you can just click on publish. Easy, right?
Now we will learn how to images to your polls in WordPress,
Checkboxes Or Radio button
↓ ↓
↓ ↓
↓ ↓
To

Poll with Images
So for adding images you need to follow these steps in which you can easily add images to your polls.
Step 1: First and foremost, you need to add a checkbox field or radio button to your poll form. Then select images for the checkboxes or radio button which will at the same time, replace the checkbox with images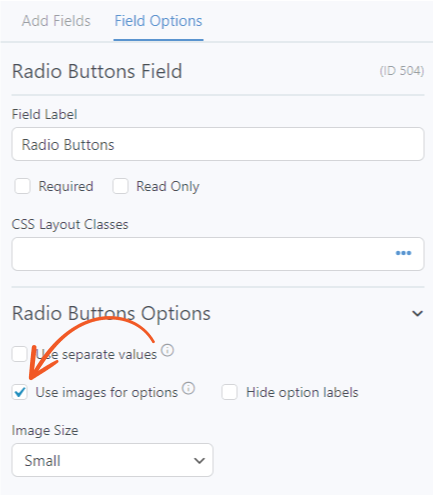 Step 2: You can alter the size of the image from the drop-down box, where you are provided with the option of, small, medium, large, and extra-large.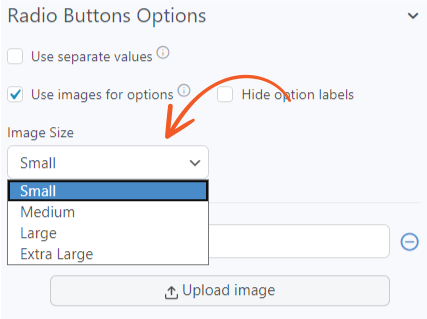 Step 3: Now, if you want to make any additional changes, like changing the look of the image, you can do it with the help of a visual form styler by using any kind of coding. It will help you to decorate the element by adding CSS.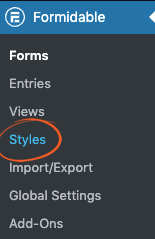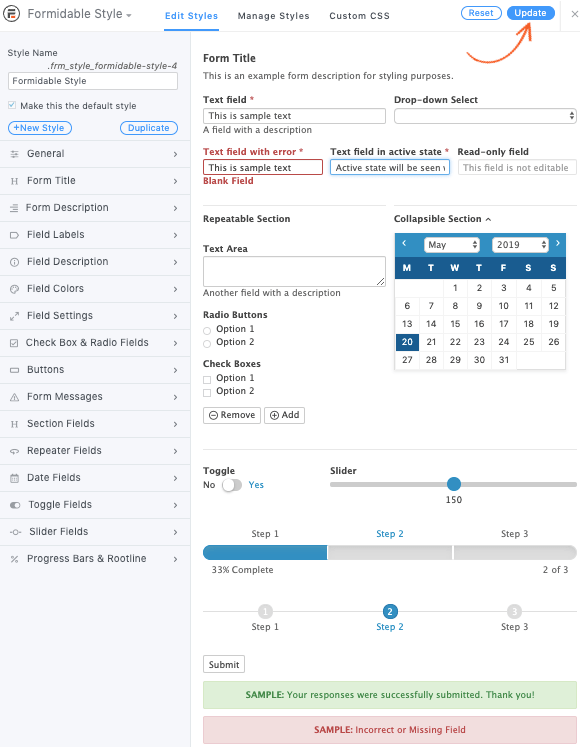 Step 4: And now the last step, that is, to upload the image, just click on the ' upload image button '. And that's it.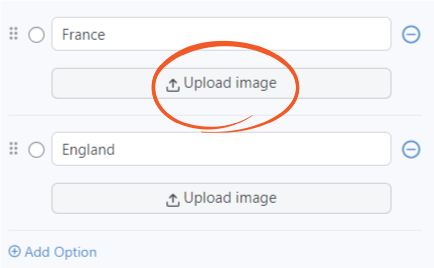 If you think you can add images to only WordPress polls, that's not the complete truth. Because formidable forms have it covered for you, as you can create any kind of forms with it, be it, surveys, sign-up forms, contact forms, quizzes, and so on.
Surveys: You can make any desired changes to your surveys to make it all the more alluring. With the addition of images, you can make your article more appealing and unique to your clients.
Sign-up forms: You can make the process of sign-up simpler. Adding images makes it more attractive and eye-catching for your customers.
Contact form: Adding an image to it can make it more interesting for your customers. Also, it will be even convenient for them.
Quizzes: Adding images to your quizzes will not only make your quiz appealing but also interesting. It will help you in gaining clients. You can even add images in multiple-choice questions to make it all the more unique.
Other than this, there are other great highlighted Features of the formidable form :
If you want to present a quiz in which all the different age groups could participate, then you can just question the age of the customers at the beginning of the poll and accordingly use

conditional logic

to decide which questions are to be displayed.
It allows you to have a

view feature

where you can display the results, that is, displaying data with views. Like, if a user plays a quiz and at the end, they could get the results regarding the quiz. This can be done by changing your quiz to display a text, image, link to share the quiz. This is an alluring feature for your customers.
Formidable form comes with a feature of

incorporation

or combination as it makes sure that it is handled well even on your desired platform.
Moreover, it helps you to gain a crowd or audience by making your poll look interesting and unique with the feature of adding a chart or graph, so that, in the end, the results could be shown in the form of a

chart or graph

, making it alluring for the users.