How To Create Polls In WordPress With Formidable Forms Plugin
Creating Polls In WordPress is quite easy and attractive for customers. They are typically used for educational purposes. But they can also be used to get more social shares and increase user engagement on your site. They help in creating content like BuzzFeed, etc.

User interaction in the poll on your WordPress website will help you gather information about your client base. Knowledge of the users' needs and requirements will enable you to improve your strategies. And with Formidable Forms Plugin, making a poll on your WordPress website is most convenient.
How Formidable Forms is the Best Plugin to Create Polls In WordPress?
If you aim to only add a contact form, you can use any free plugin.
But would it enhance user interaction?
Would it reduce the bounce rate?
Would you get real feedback to improve sales plans?
If the answer to these questions is no, you should probably check out the premium version.
The paid version will let you customize your poll according to your brand. So that your poll will only have questions relevant to your store and business. As more related information is shared by the visitors, you'll get better insights into the user's needs, desires, behavior, buying experience, etc.
You have editing features for polls. Features you can simply drag and drop to add. No need to know complex coding.
To make it appeal to your targeted website audience.
You also get more integrations with payment gateways, email marketing services, CRMs.
You can make many types of polls as you like with Formidable Forms. Be it simple, or many more. Whichever you fancy.
You can also display the poll results on any of the pages and posts of your website. On your site, social media, or even send it to the client's mail-id.
A multi-step progress bar can be displayed. It allows visitors to navigate between each page or go back and fix mistakes.
So why wait?
You may also be interested in Fomo Plugins,   cart abandonment, and email marketing services 
Price Plans
You can install the Formidable Forms plugin from the WordPress plugins repository for free. Although it is fully functional, it doesn't have some powerful features. You'll only have limited templates, restricted modification possibilities, etc. To maximize the benefits of Formidable Forms, you would have to choose a paid plan.
To access more features, priority support, and integrations you must upgrade to Formidable Forms Pro. The license will let you have Formidable Views to display the submitted polls on the front-end, beautiful Graphs & Stats, increase sales by integrating to WooCommerce Product Orders, Formidable Add-ons, and much more.
There are 3 plans to choose from:
Basic: At $99.38 annually, it can be integrated with MailChimp, AWeber. You can make Unlimited Polls, Let the user upload File, Review them before submissions. You will be able to use it on a single site and have 1 year of support.
Business: You can use Formidable Forms on 15 websites at $199.43 per year. You get Priority Support, PayPal integration, User Registrations & Signatures, Polylang, Campaign Monitor, Twilio SMS, and much more. Along with the features of the Basic Plan.
Elite: With a payment of $399.53 annually, you can use this fantastic Plugin on unlimited websites. Integrate with WooCommerce, ActiveCampaign, HubSpot, SalesForce, etc. And have Elite Support.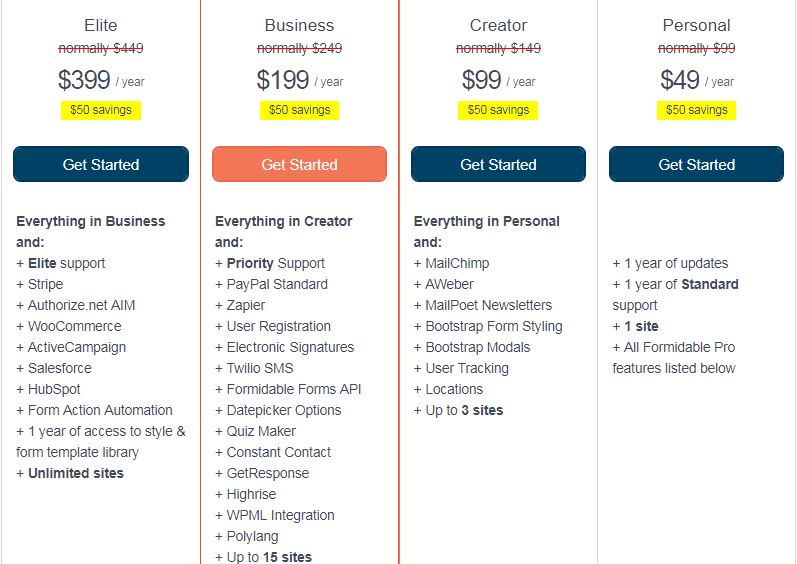 Not sure which plan to take? You can also try Formidable Forms for 14 days.
Get Started on Creating Polls for Your eCommerce Site
Installing the Formidable Forms builder is pretty easy. Let see how to use the wizard for your store.
On your WordPress, search for 'Formidable Forms' plugins in the 'Add New' plugins section. You will get many plugins options of that select Formidable Forms then install and activate it .

Open the Formidable Forms Dashboard and click on 'Add New' to choose a new Poll from the templates available.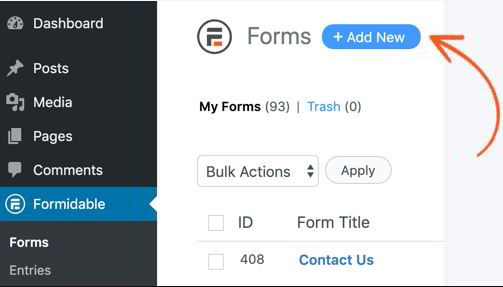 Add new fields or remove the existing ones to customize the poll as per your needs. Once all the changes have been done and you are satisfied with them, save or update.
For creating polls you need radio buttons Because that is the only option to create multiple choice for your questions, So drag and drop it in your form.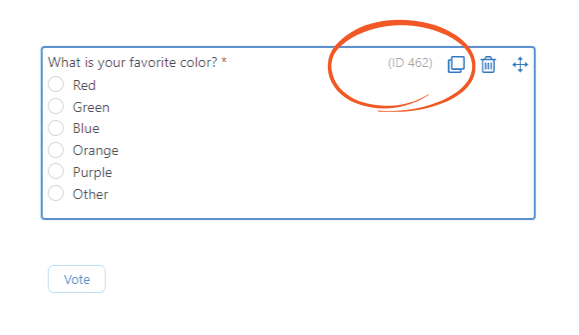 Now you need to take down the form ID. We need to Do styling of the Poll button so to change the text. Click on the Styling & Buttons tab of the form setting then change submit text button to vote
Polls Results in Real-time
To display the graphs of the poll we need to insert graphs shortcodes into the message section of General Settings
Example –
[frm-graph fields="462" type="pie"]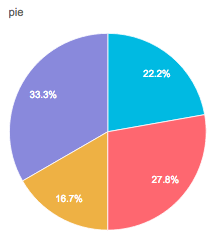 Now that you have successfully created a Poll using the Formidable Forms plugin, you just have to insert it on the page where it would be displayed. Go to this page. Search for the Formidable Forms block. Choose the Poll just created to embed it.
Publish the Poll. It would be prudent to check once that the proper Poll is being displayed in the front-end.
Happy users mean better conversions!!
Closing Notes
If you are have just started your online store and are looking to boost lead generation, conversions, and sales. You can check our blog section and choose. Keep tuned for more of such tutorials.