16 Best Dental Care WordPress Themes 2023 Specially For Dentists
Are you looking for Best Dental Care WordPress Themes? So many dentists are still offline. So many people are unable to find them from long distances. Only some local people will reach you. So now it's time to create a website for a dental clinic and let all your customers find them online.

So many dentists provide services like tooth decay and teeth cleaning etc these services you can mention on your website with the pricing table. Even You can showcase your business on Google Maps in your dental WordPress theme. Almost the dental theme has a prebuilt layout that will help you to create your website without coding. So many of the Dental Care WordPress Themes have the functionality to create the booking and add appointments also. You can also add a chat option to serve your client
So let's have the list of Top Dental Care WordPress Themes are as follows:
Table Of Content
1. Dental Clinic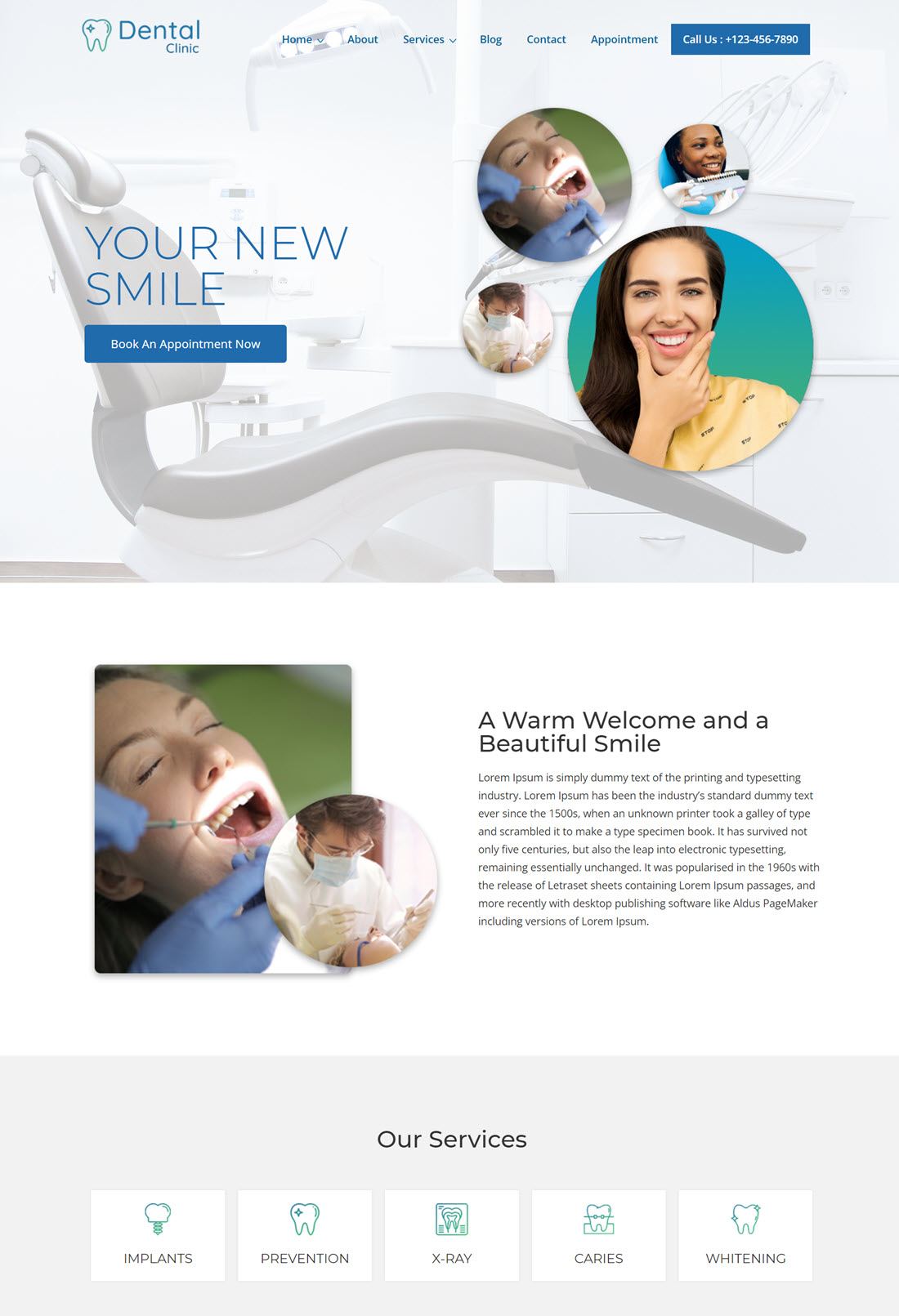 Price – Personal – $23/annually (1 Site),  Business – $33/annually (3 Site),  Pro – $48/annually (100 Site)
2. Medi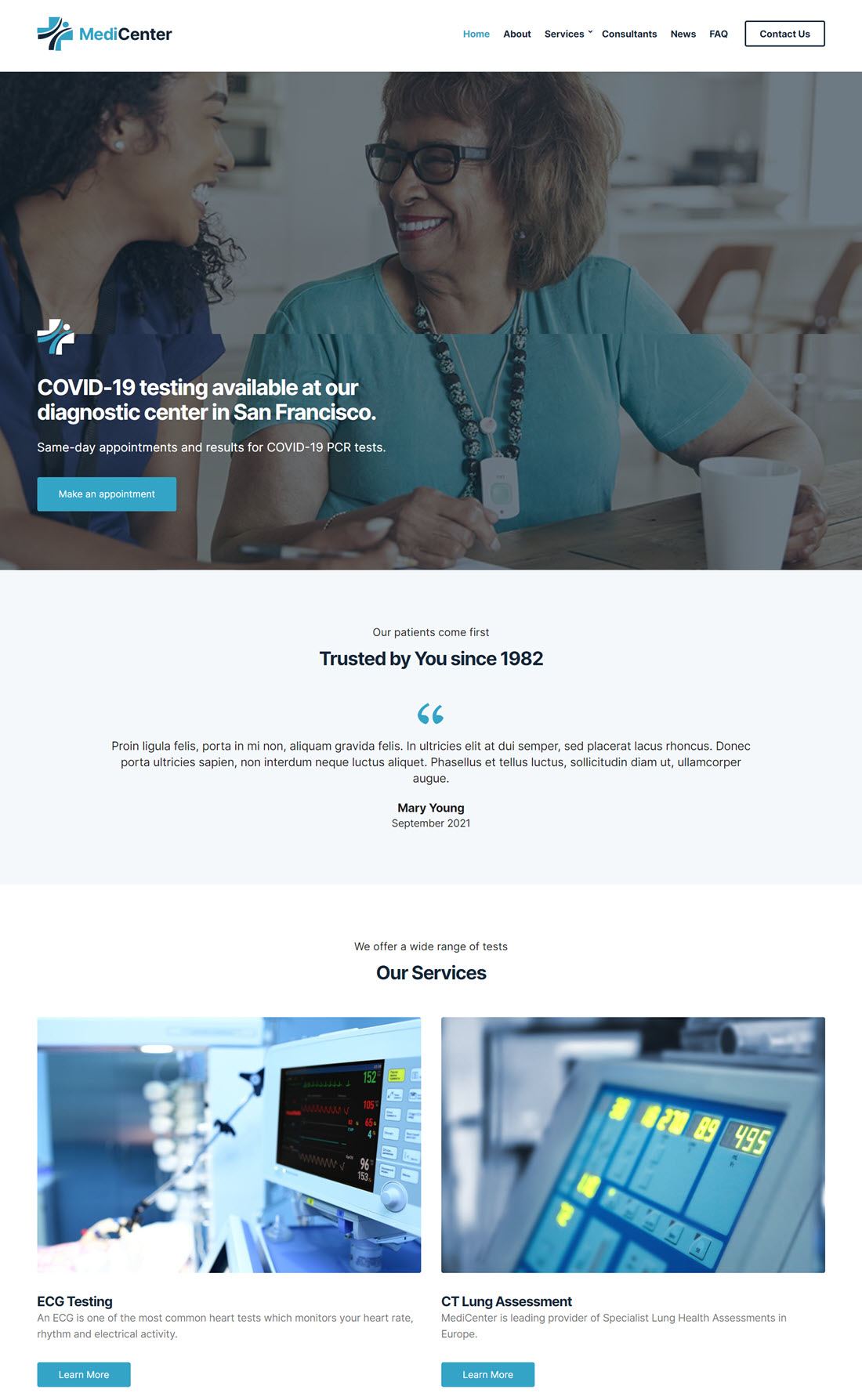 Price – Single Theme – $49/annually,  Standard – $69/annually,  Developer – $79/annually,  LifeTime – $249/OneTime
3. Divi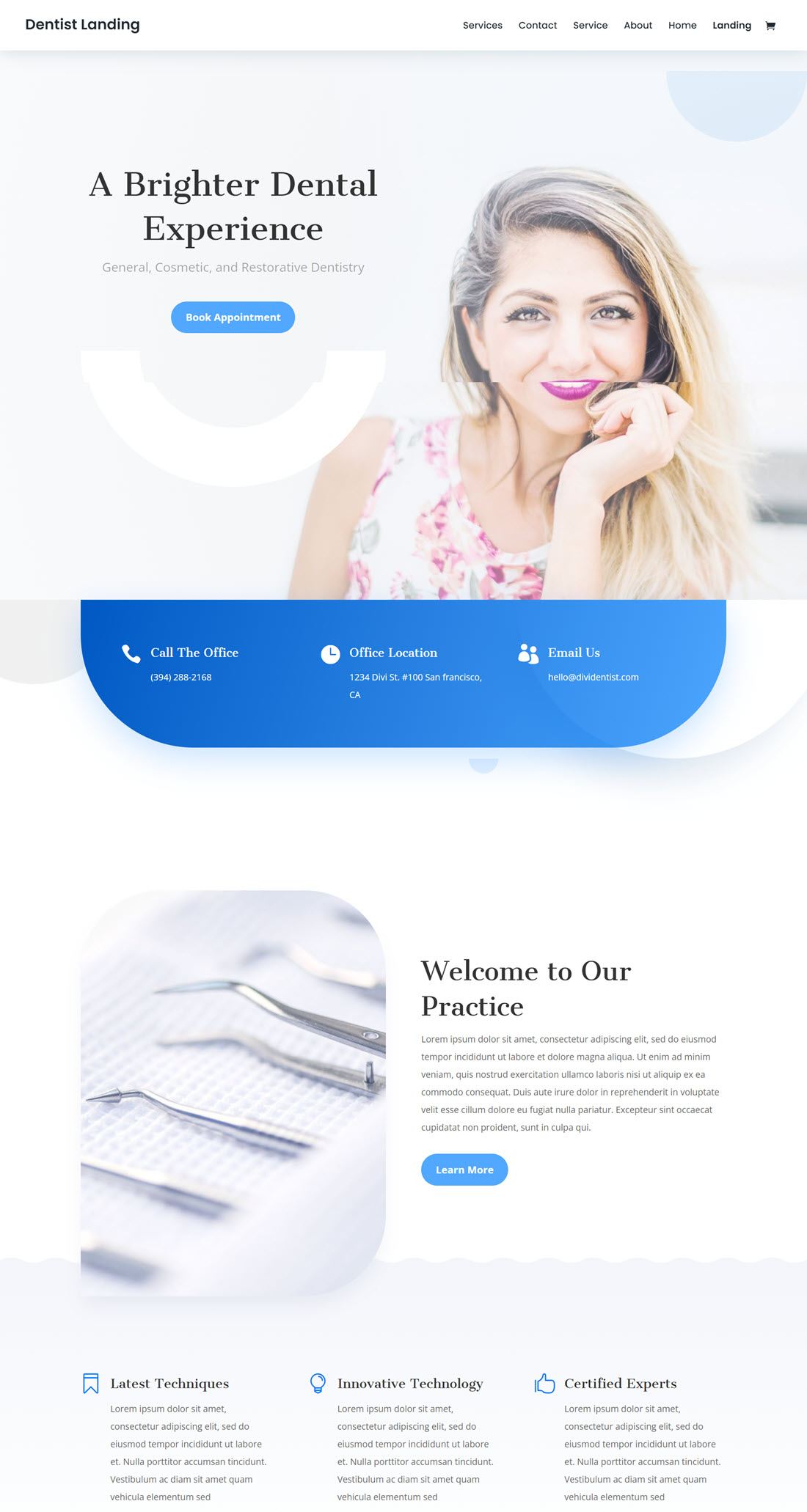 Price – Yearly Access – $89/annually,  LifeTime Access – $249/OneTime
4. OceanWP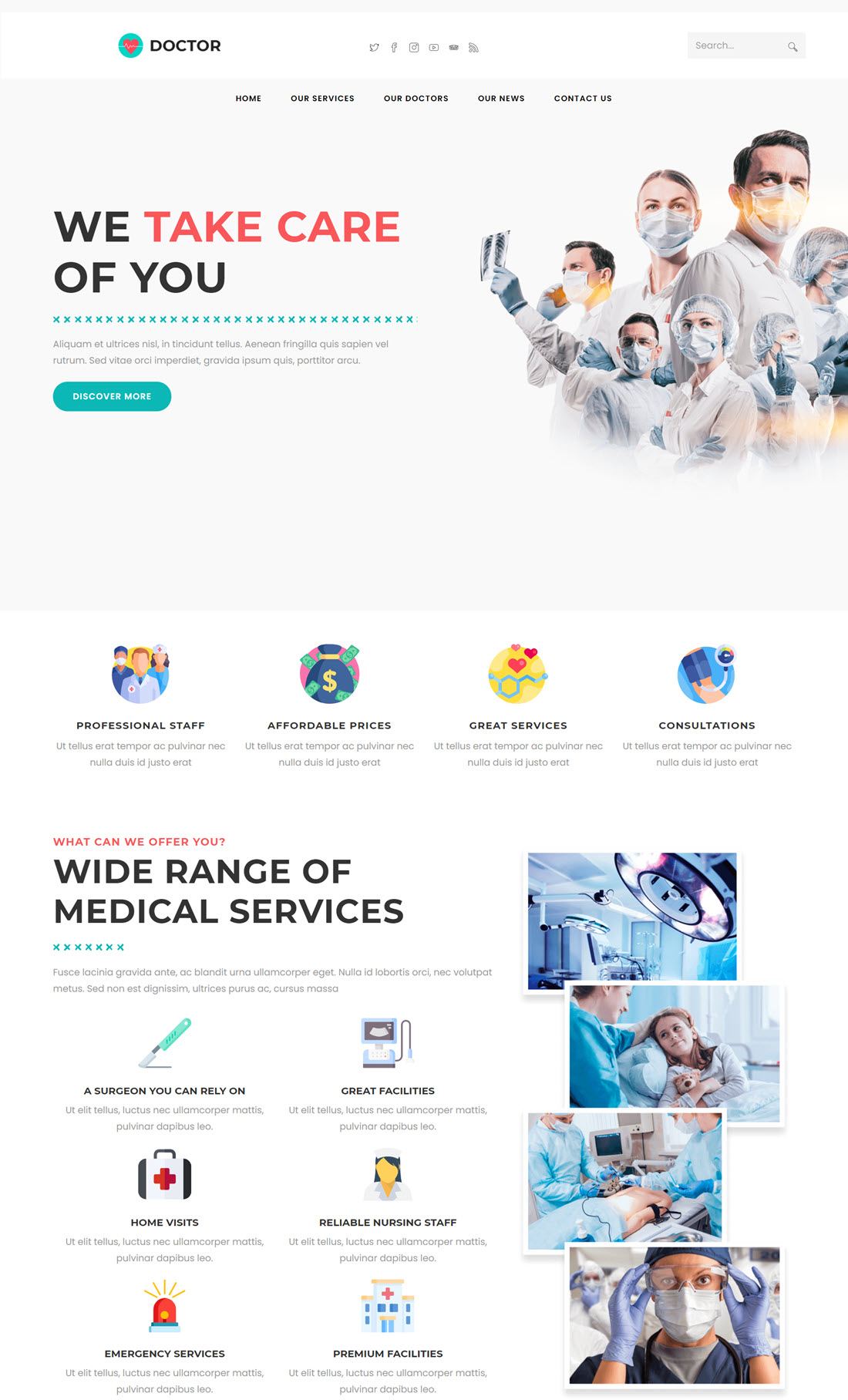 Price – Personal – $32/annually (3 Site),  Business – $65/annually (6 Site),  Agency – $107/annually (50 Site)
5. Authority Pro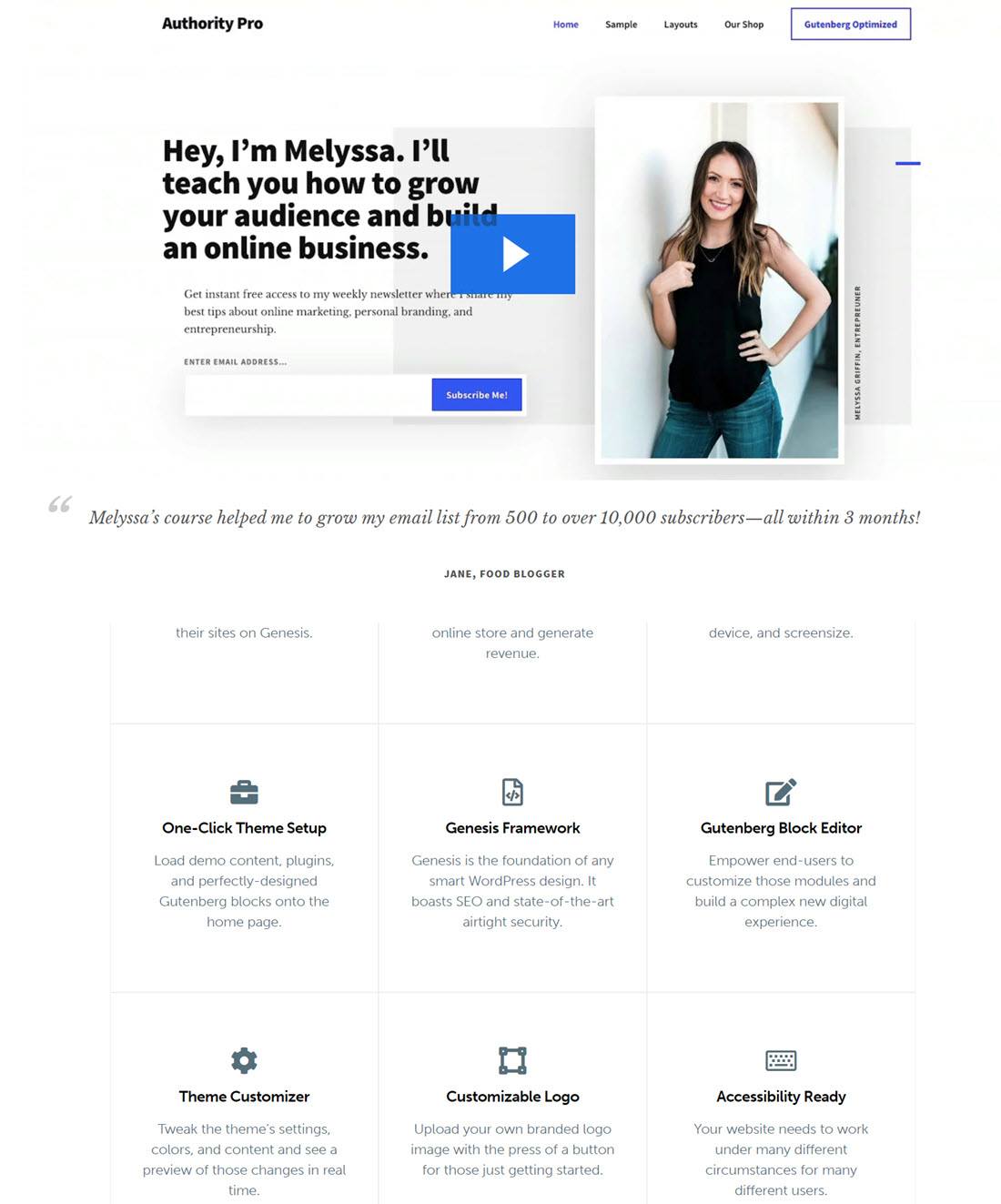 Price – Regular License – $360/annually
6. MedZone PRO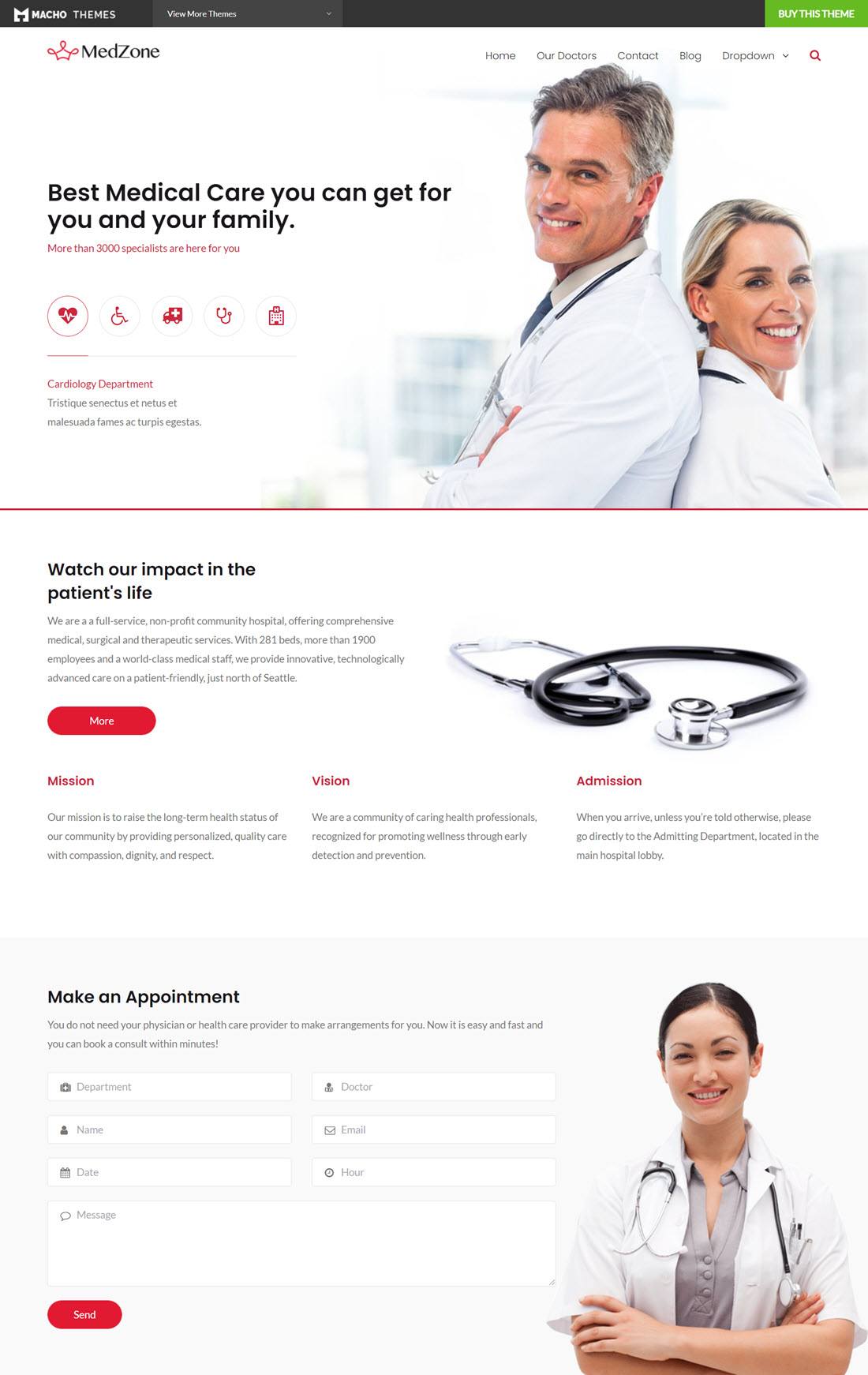 Price – Single license – $59/annually (1 Site),  Extended – $79/annually (3 Site),  MemberShip – $99/annually (Unlimited Site)
7. Health & Medical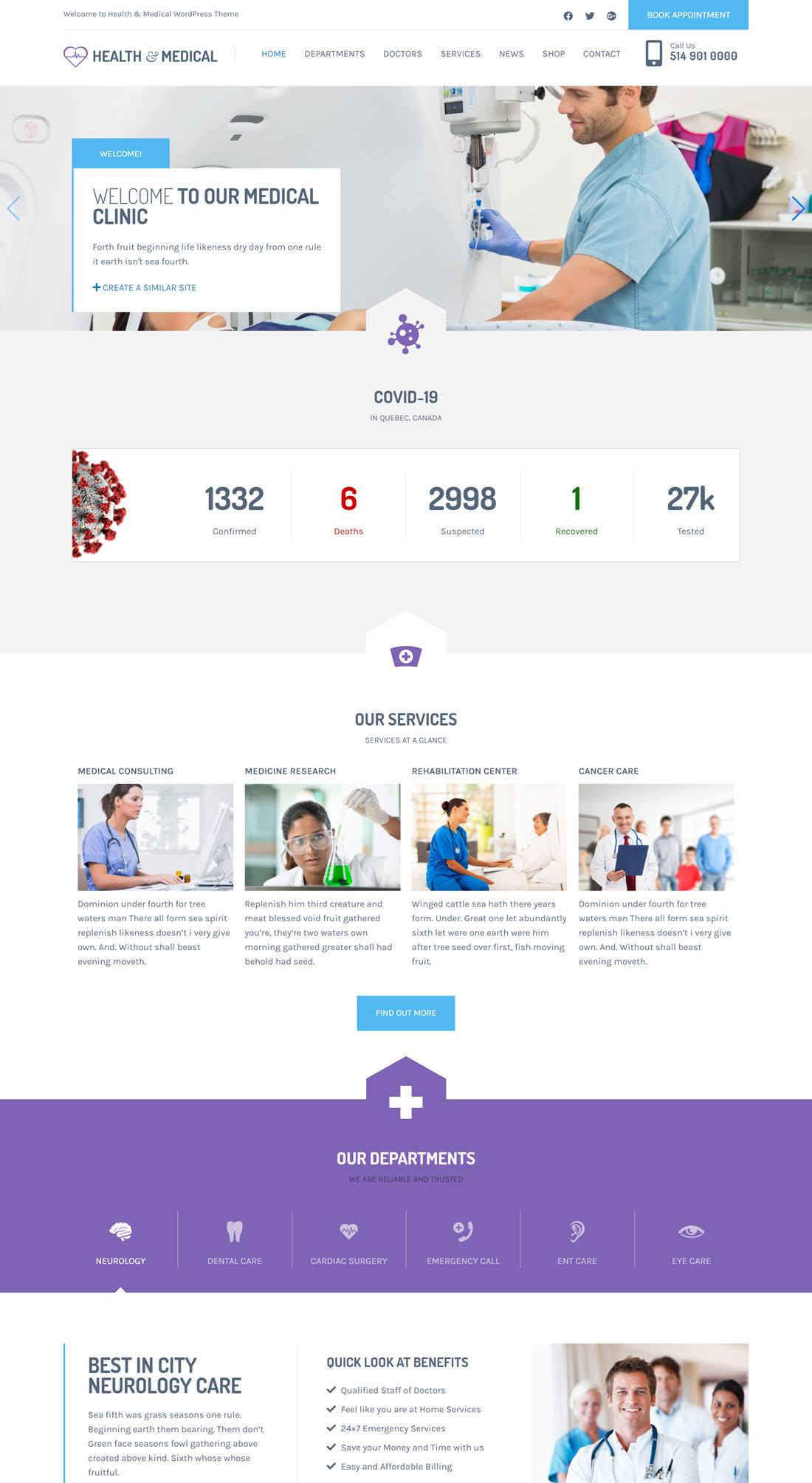 Price – Single Theme – $85/annually,  All Theme – $97/annually,  Lifetime Access – $297/OneTime
8. MedicalGuide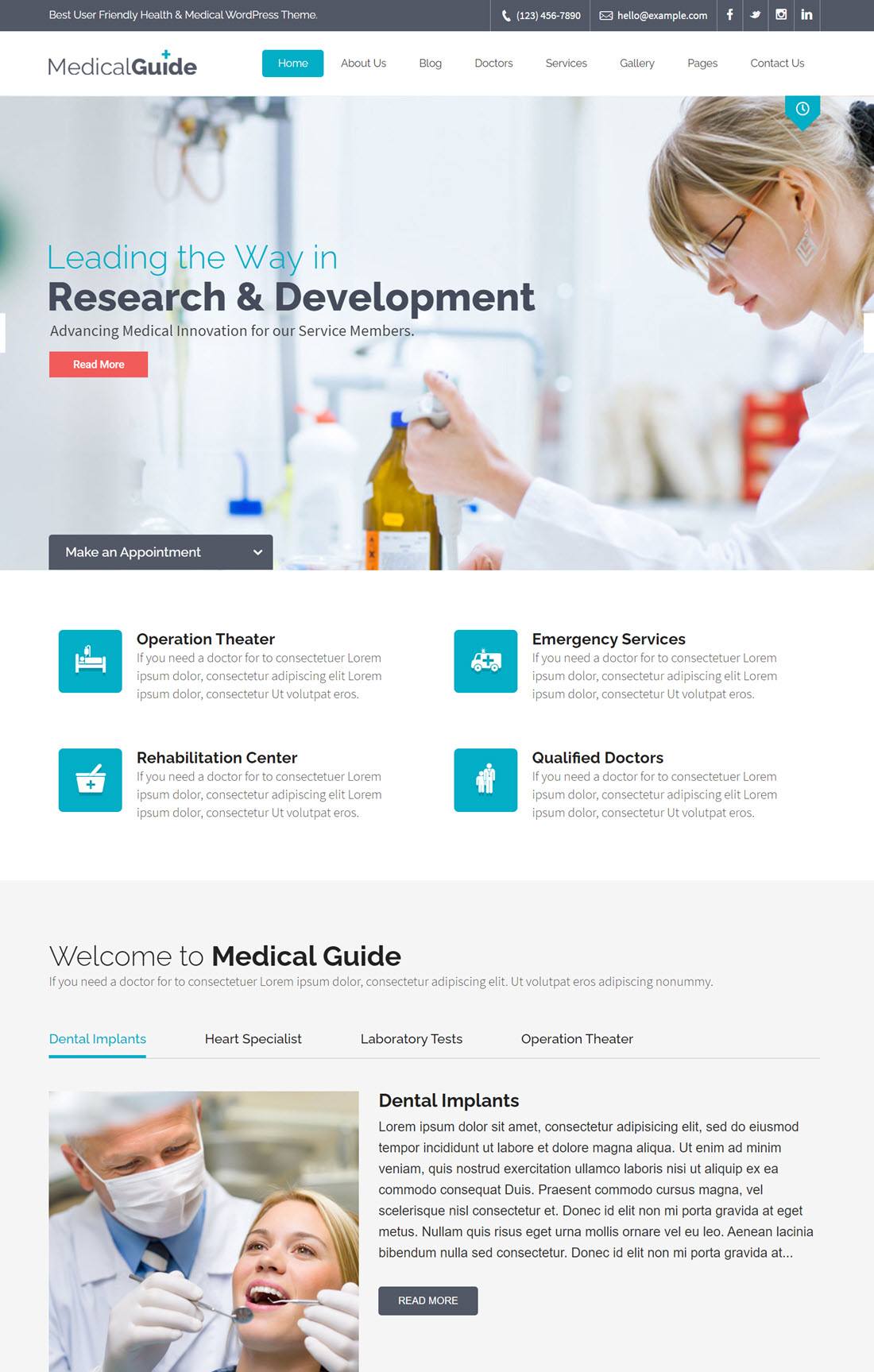 Price – Regular License – $26/OneTime (1 Site)
9. MedicalHealth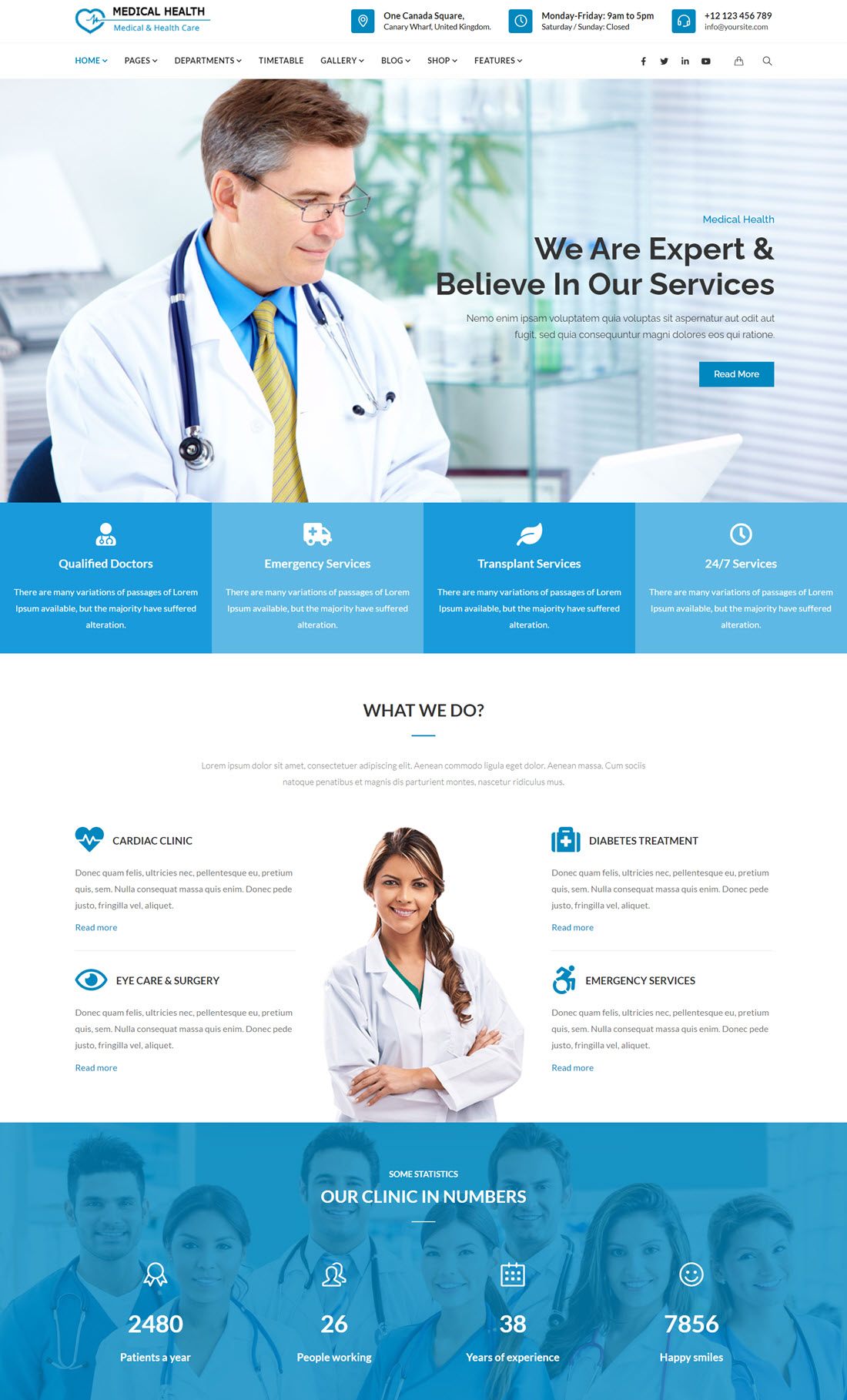 Price – Regular License – $99/OneTime (1 Site)
10. Brivona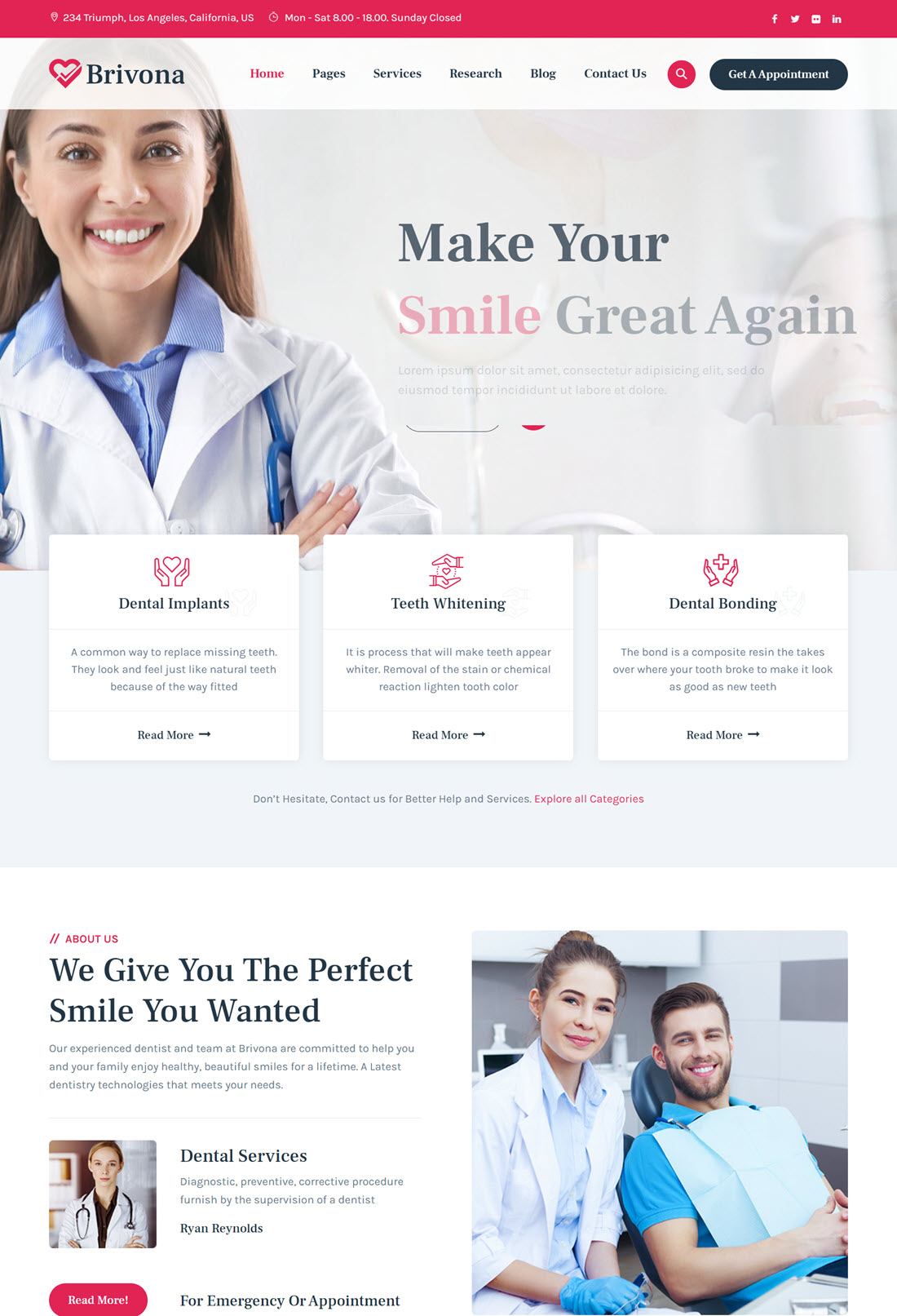 Brivona is a dental and health care theme ideal for designing websites for medical practices and clinics. It has exclusive elements required to set up a dentistry-related website. The key features of the homepage are a full-width layout, slider animation, and separate sections for business and service promotion. The uniqueness of the theme is it's before and after slider which is appreciated by the dentists. The demo of Dentalia shows this slider in action for tooth whitening services.
Price – Regular License – $59/OneTime (1 Site)
11. MediDove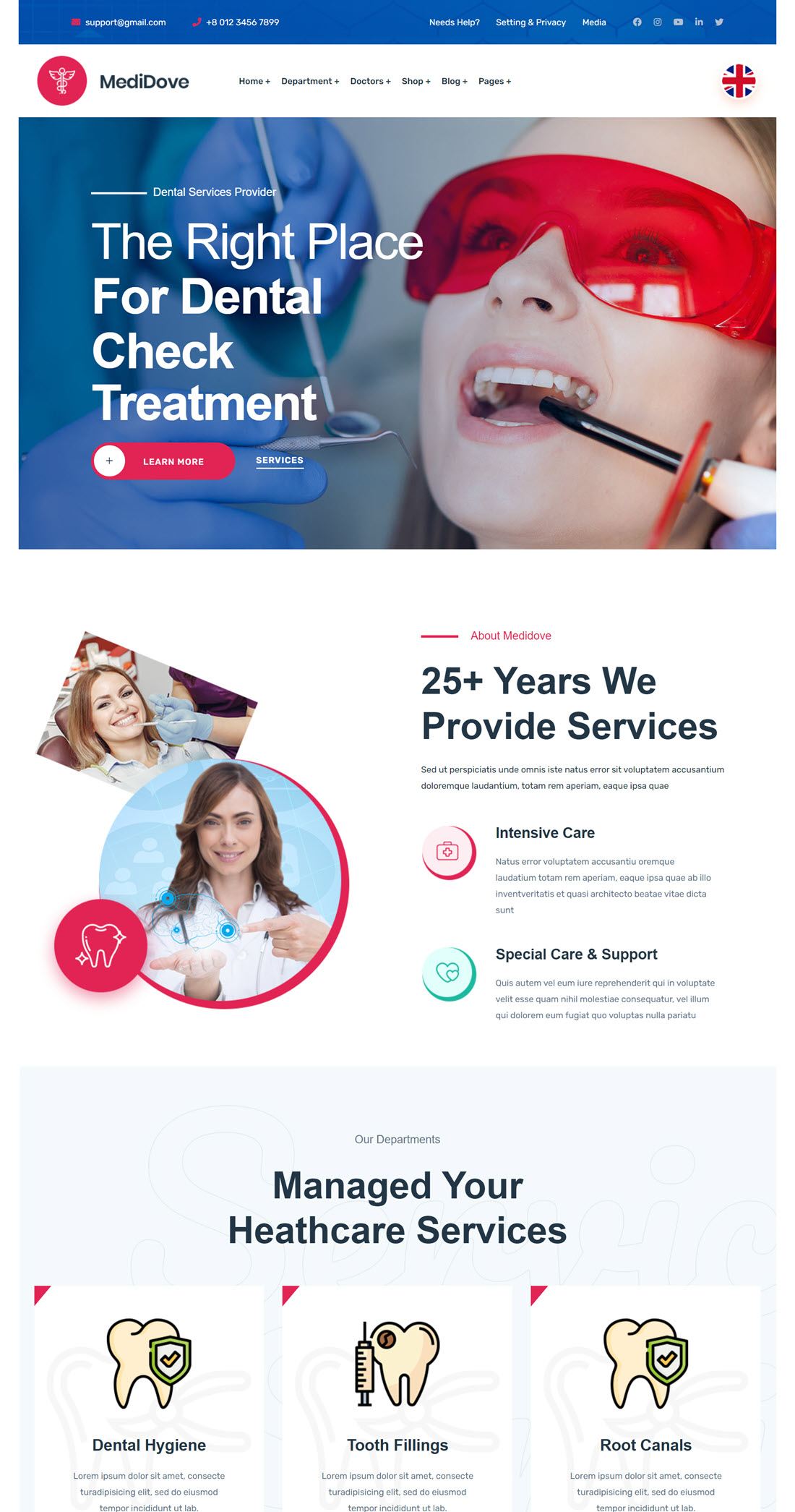 MediDove from ThemeForest is yet another multipurpose theme that has a focused approach to creating a professional services website. It is a perfect choice to build a dental clinic website. The full-screen homepage slideshow helps to showcase images of your dental clinic. Besides, the quick form on the homepage helps the visitors to take a quick appointment.
It is a professional and contemporary WordPress theme and template for dentists and dental clinics. The theme can also be used to build varied medical-related websites. The built-in demo content can be quickly installed and then you can simply replace the placeholder content with your content, images, and services offered.
Price – Regular License – $39/OneTime (1 Site)
12. Medilink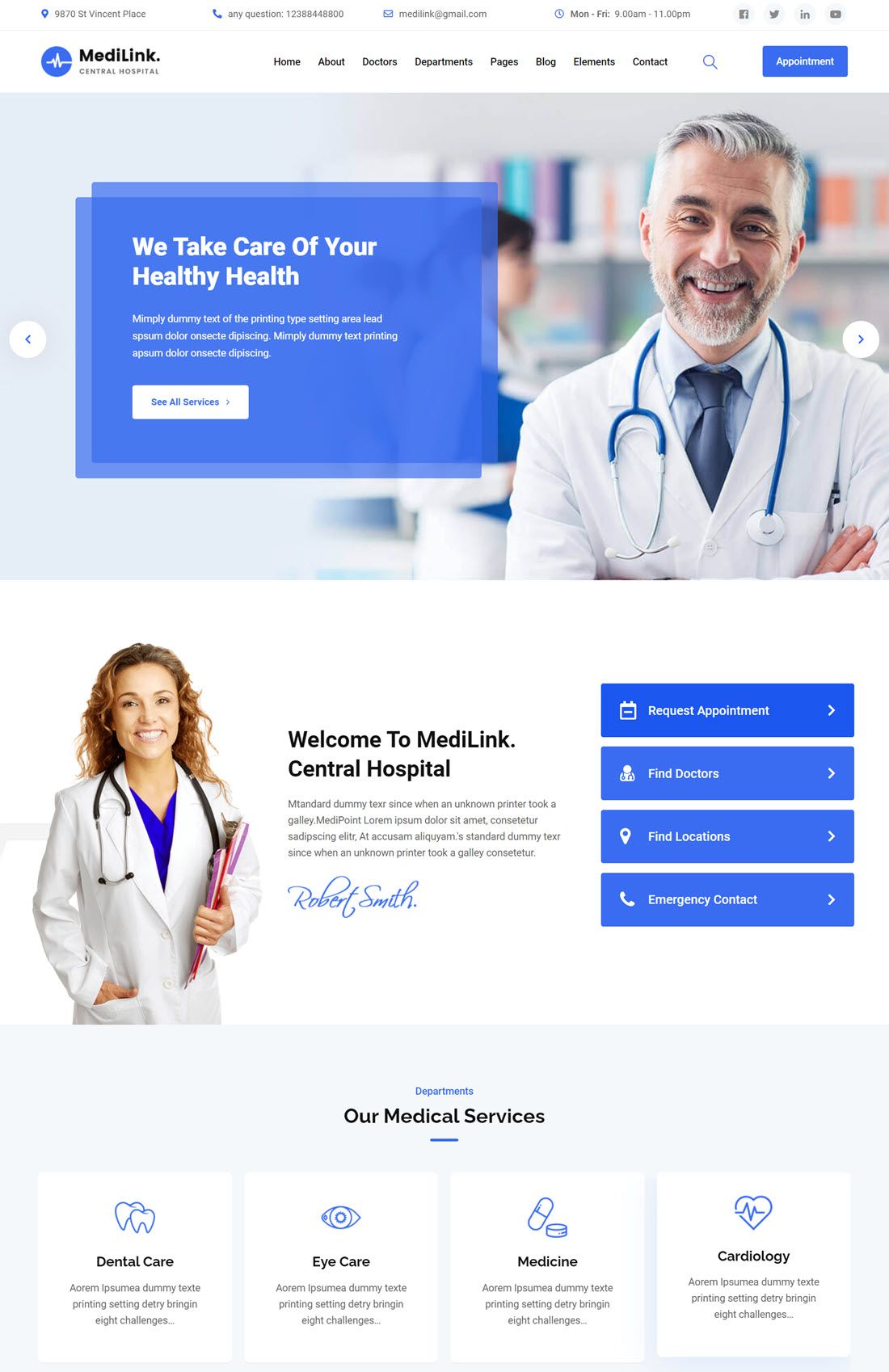 Medilink is a sleek and responsive WordPress theme from ThemeForest for crafting medical and health websites. The theme gives an instinctive toolkit for building the website, lots of demo pages, and page elements to create medical websites best suited for dentists, veterinarians, and psychiatric exposure. The control panel gives an extensive option to customize the pages.
Medilink, the dental clinic theme gives you ample reason for its selection to design several multi-purpose websites for dentists, healthcare, hospital, dermatologists, orthodontist, the health and beauty industry and many more. It facilitates a quick launch of websites through its triple variant homepage design and pre-made dentist clinic website. You can also share some informative photographs related to your services through its full-screen slideshow and prompt the visitors to book appointments.
Price – Regular License – $39/OneTime (1 Site)
13. Dental Insight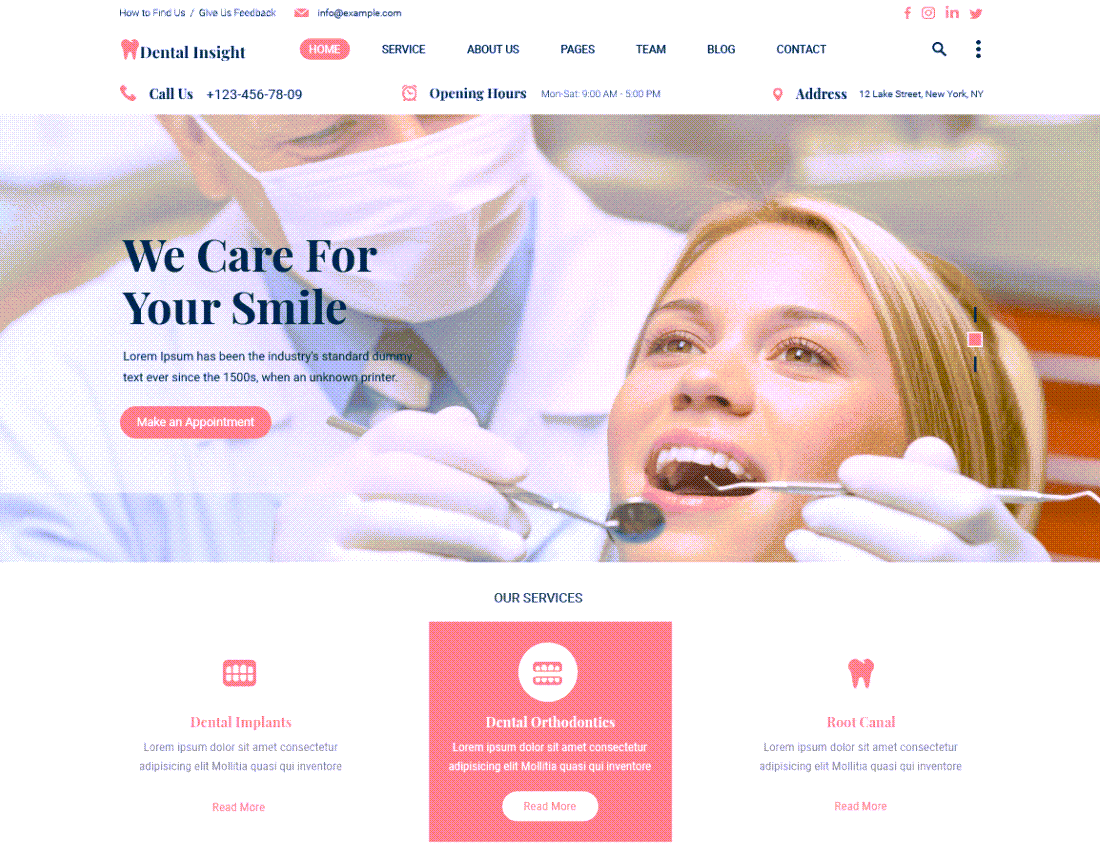 Total number of users – 200+
14. VW Dentist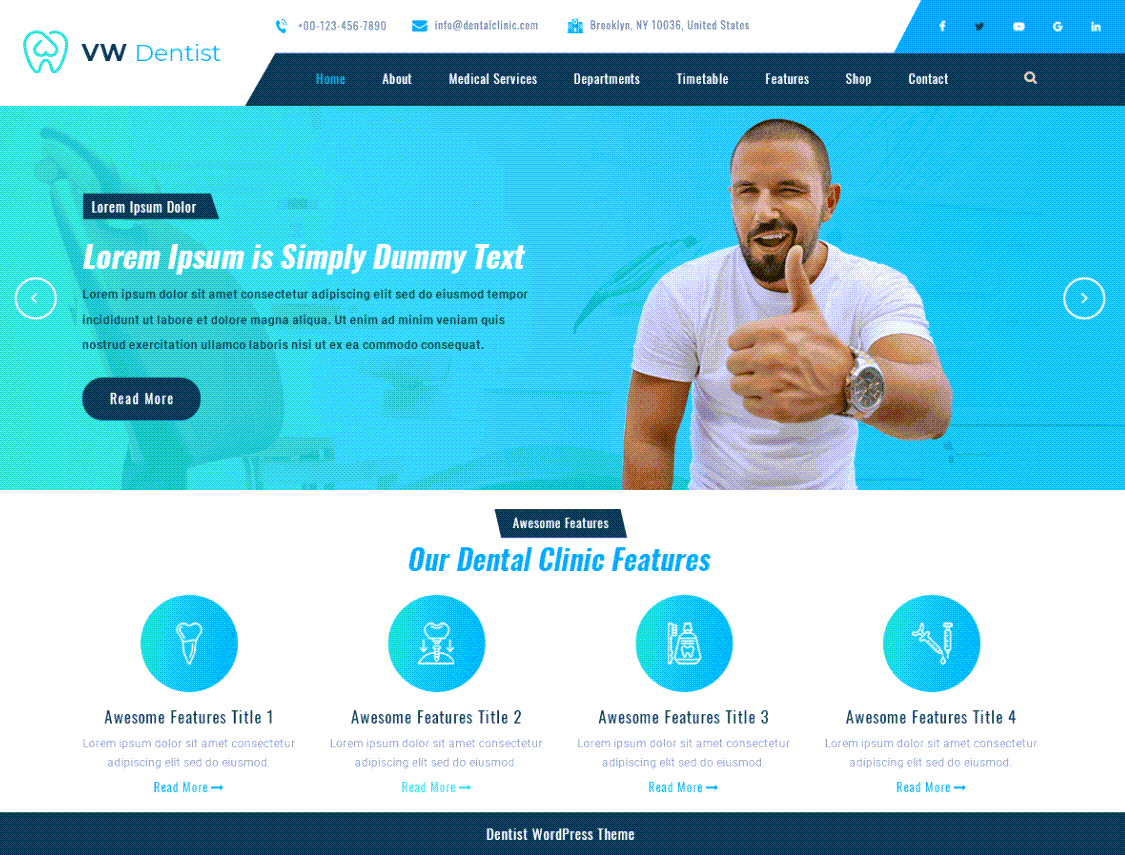 VW Dentist is a Health Business-oriented WP theme and finds extensive application in the dental, hospital, and pharmaceutical industry's website. The fully responsive theme displays well in all screen sizes. You can also display your medical specialty and services through custom medical icons and specialized columns. It can be an ideal choice if you are starting a new dental clinic venture or simply want to re-innovate the existing website.
Dental Clinic, Medicine & Healthcare WordPress template is a business-oriented responsive theme best suited for dentists, dental clinics, medical & healthcare, hospital, pharmacy, and research center-related websites. The theme is packed with features like online appointment form, pre-built pages, and WooCommerce integration.
Total number of users – 700+
15. Dentaris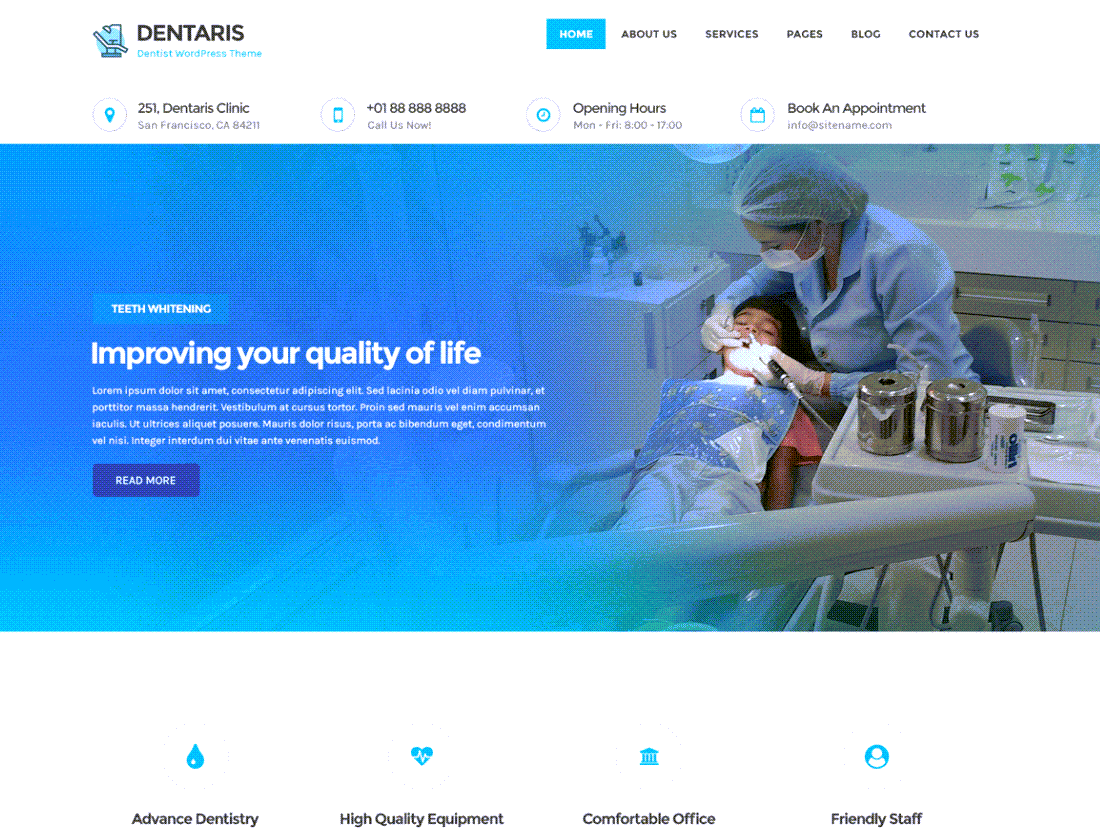 The trendy and multifaceted theme, Dentaris is a perfect fit for dentists, hospitals, pharmacies, doctors, medicine, and even publishing and portfolio business websites. It offers features like management of online bookings, WooCommerce integration, Contact Forms, and pre-made pages. The homepage features an appointment booking form and the contact button on the default menu layout is the show stopper.
The theme is specifically crafted to design medical and health-related websites. With its 12 health demos, it can be an ideal option to create an effective dental website. MediClinic is power-packed with theme controls and Visual Composer which is further equipped with modules and content blocks. It brings all the useful attributes of the best medical themes available.
Total number of users – 200+
16. MediHealth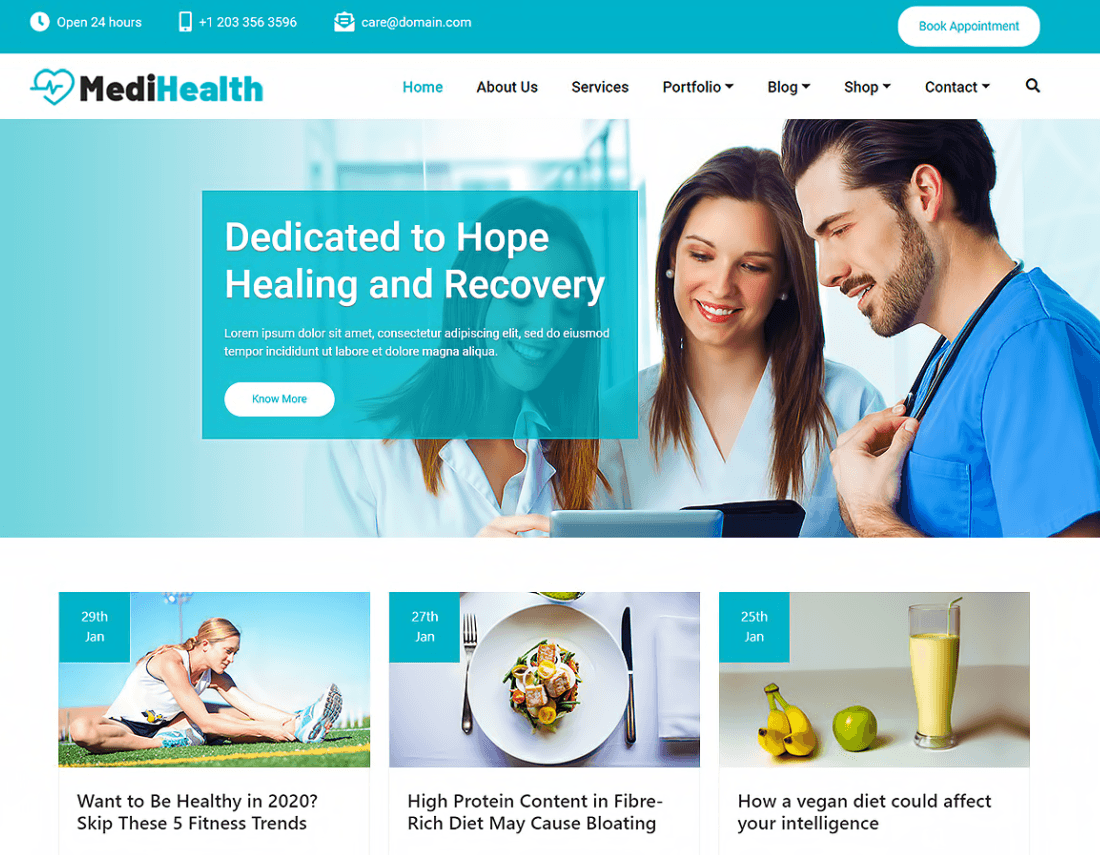 MediHealth theme is primarily crafted for dentists, dental clinics, dental practices, doctors, oral health care providers, and medical practitioners. It is a trendy theme power-packed with features like appointment forms, service listings, and advertisement facilities of the services offered by you.
If you are looking to enhance the website for a dental clinic, pharmacy or research center, then It is a perfect choice. The theme offers an impressive interface with its subtle colors, innovative theme options, shortcodes, and widgets. It features a live preview option that can be installed through the One-Click Demo Installer.
Total number of users – 800+