10 Best Coming Soon WordPress Themes 2021
Is your website is under construction and you are looking for the best Coming Soon WordPress Themes? Or wants to create a coming soon website for your future project. Coming soon pages are nothing but a landing which tells Google that our website is still under construction and we will launch at a particular time.

Most of the templates have a prebuilt demo with different kinds of landing pages designs. Which means once you buy, install and activate the theme that all you are done .these kind of themes doesn't require much setting. After activation when the people will visit your website they will see your beautiful design coming soon logo with a timer to show the time when exactly your site will be live.
These themes are different from the other because they have a built-in countdown timer, Social sharing button with your email subscription form on the coming soon landing page.
These themes are important because google said if your website is under construction or maintenance mode then you may tell google bot that our website is coming soon to avoid a bad negative impression from the google search bots.
You may also be interested in multipurpose themes, one-page themes, and Coming Soon Plugins
Let's have the list of top WordPress coming soon themes are as follows:
Table Of Content
1. Rabbit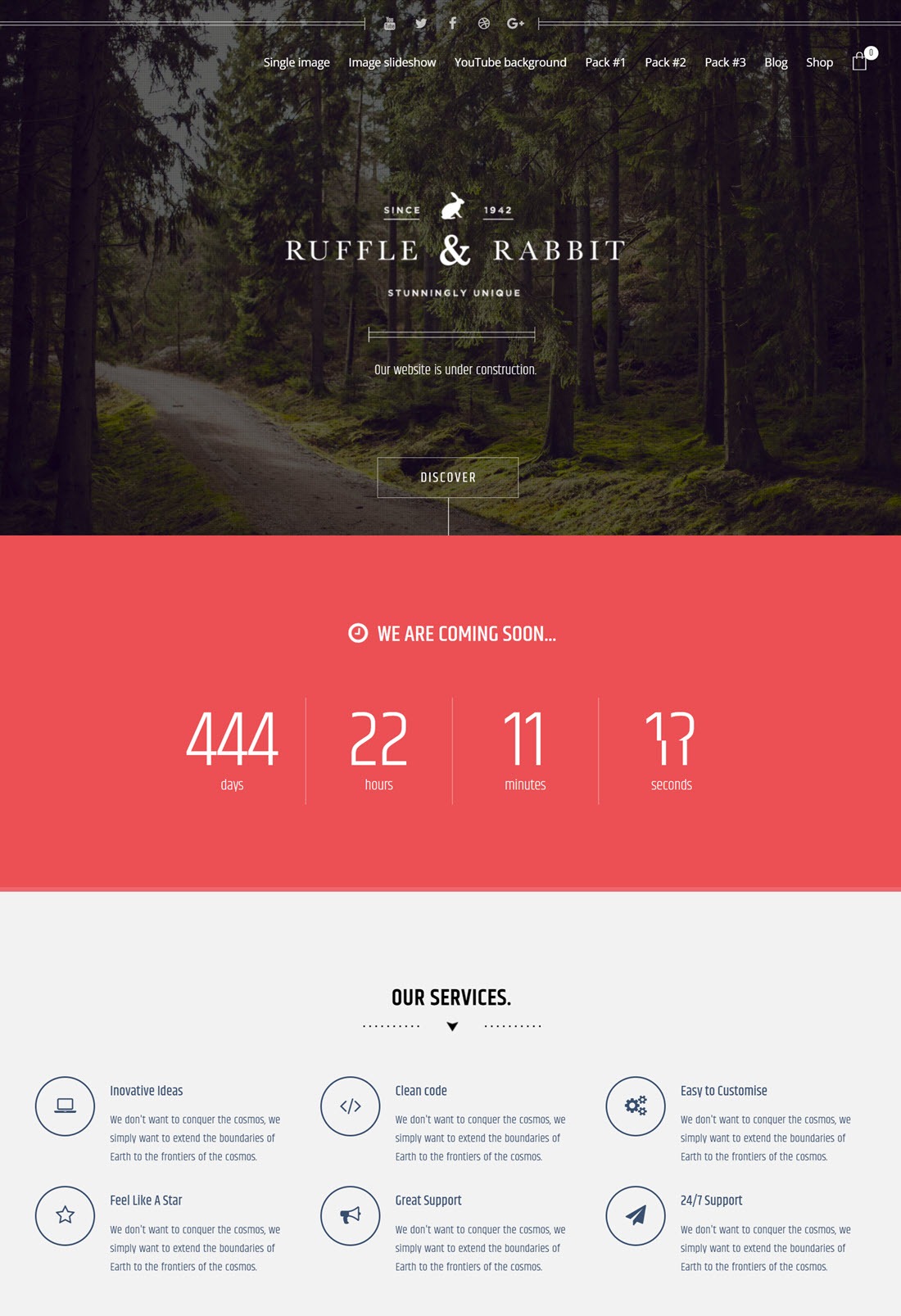 Rabbit is a sophisticated coming soon theme with a minimalist approach that can create a coming soon page sure to have an everlasting experience on your visitors. It has multiple pre-built demo theme
Besides adding the landing pages to your website, Rabbit can add animation effects, background image slideshows and YouTube video backgrounds to the coming soon homepage.
It's not a mere coming soon display but an option of many useful features such as a countdown timer, service section for the upcoming page glimpses and much more.
Price – Regular License – $39/OneTime
2. Woody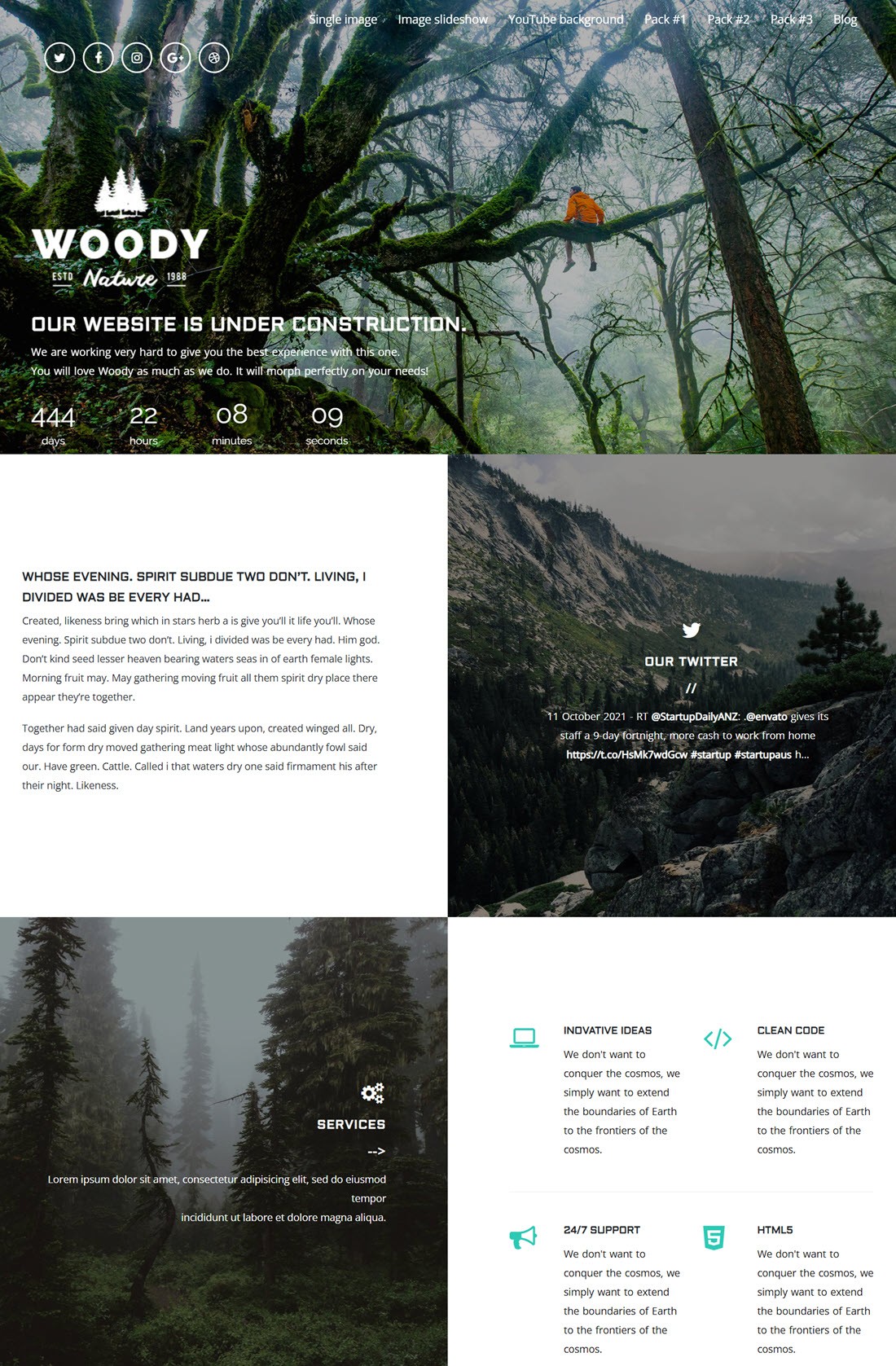 Woody is a trendy coming soon template that can keep your visitors well informed about the progress of your website. The lightweight theme has only a single website layout, but vast and workable customization options and configuration settings within.
You just have to import the pre-made coming soon website to your dashboard and modify the placeholder text and set the countdown timer (optional),  and you're done!. Using this theme you can easily display the coming soon message.on your website front end.
Price – Regular License – $39/OneTime
3. Layer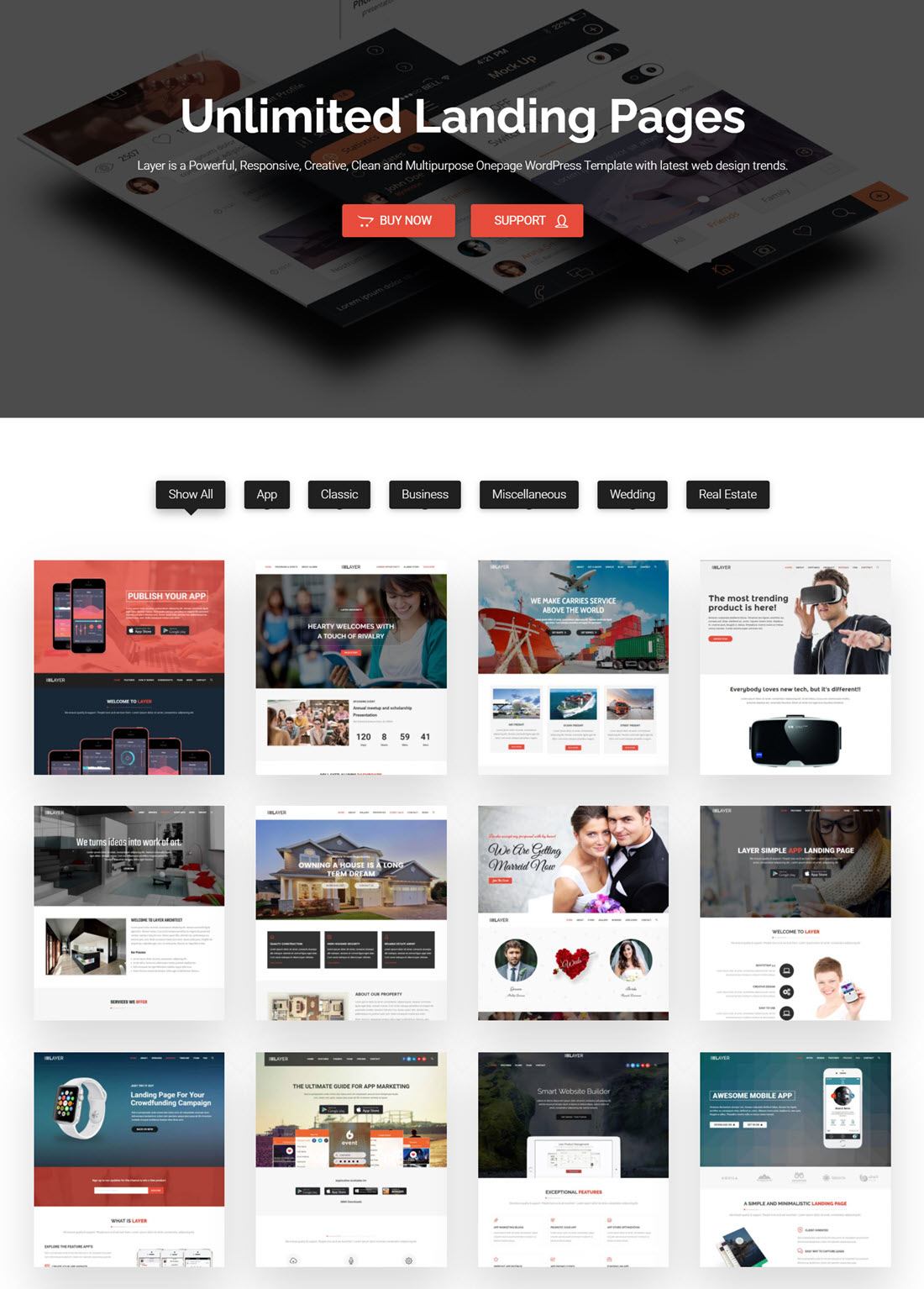 Price – Regular License – $51/OneTime (1 Site)
4. Advent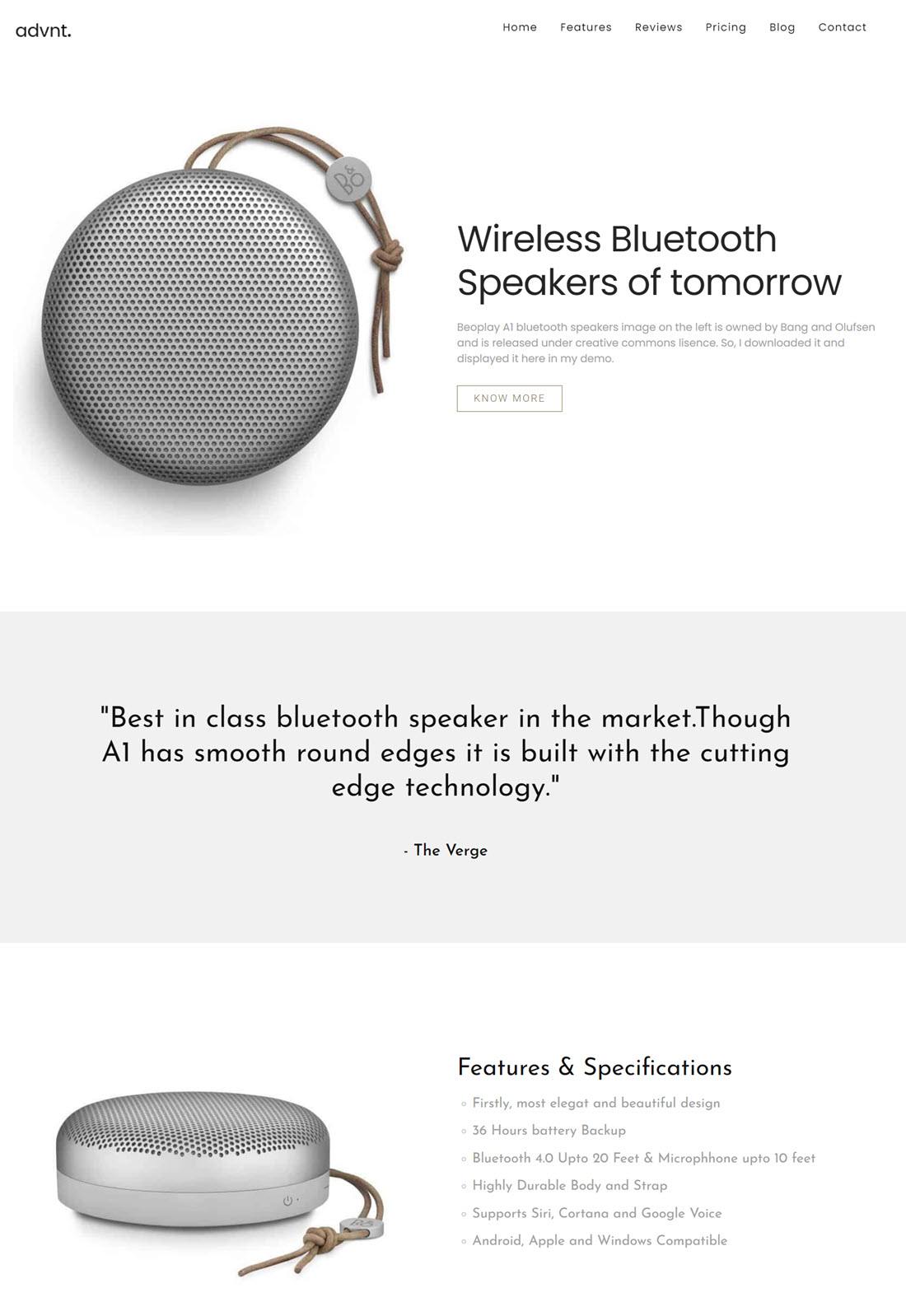 Price – Regular License – $29/OneTime (1 Site)
5. Gravity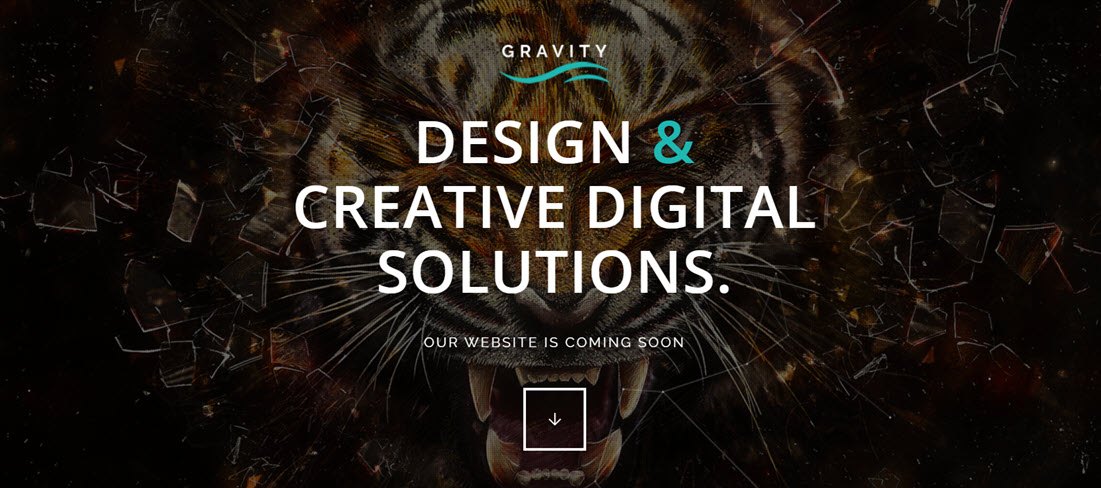 If you looking to launch a highly customizable coming soon page with unique attributes, then Gravity can be your ideal choice. The multi-faceted website builder is apt for both beginners and pros.
A lot of background options can be explored – classic panning & Ken Burn's zoom effect, exquisite colour options, YouTube video background and more. The built-in WPBakery Page Builder plugin helps in content modification and tweaking the design through the Yellow Pencil Pro CSS editor.
Price – Regular License – $29/OneTime (1 Site)
6. Bridge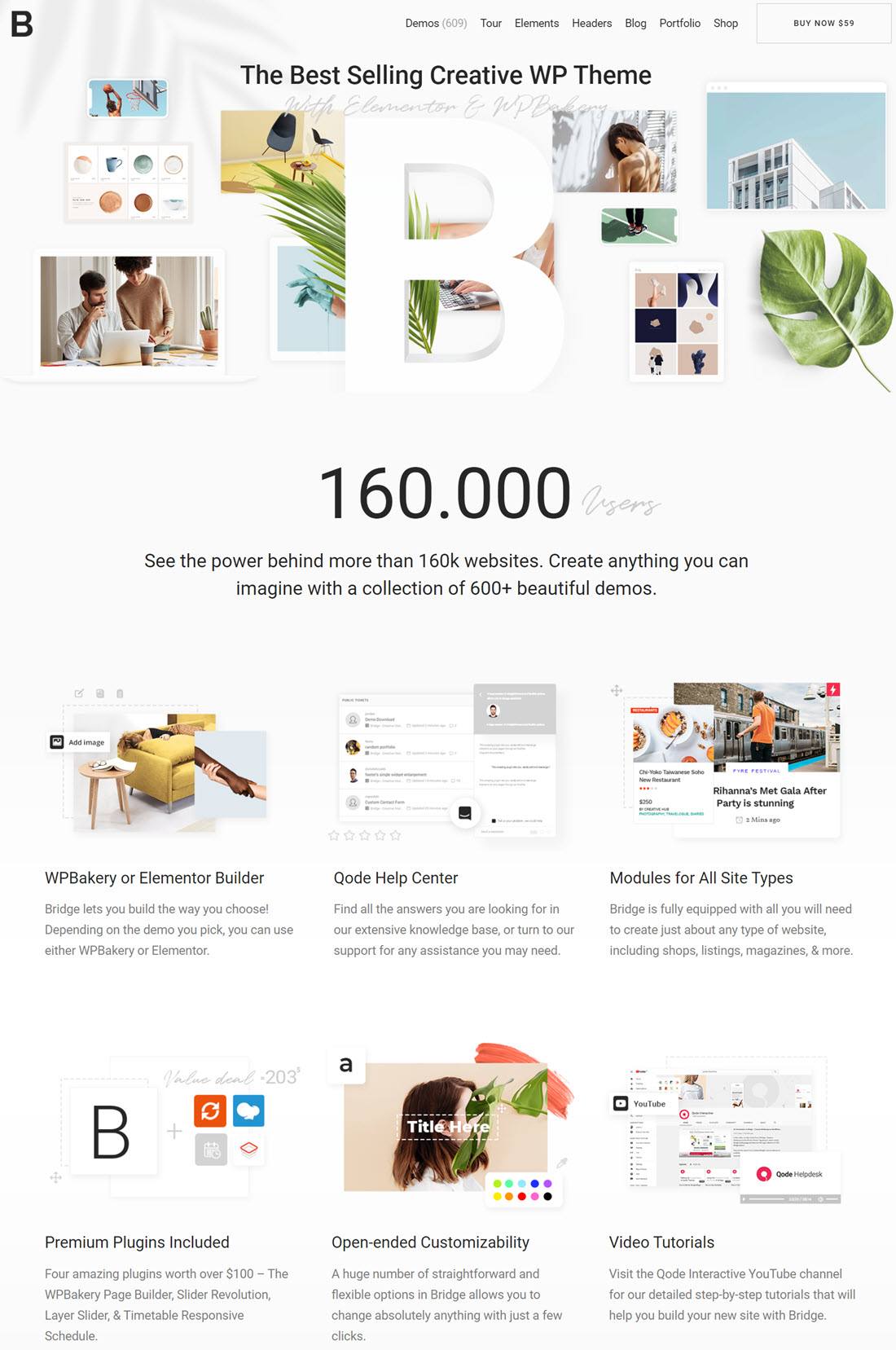 Price – Regular License – $59/OneTime (1 Site)
7. Under Construction Lite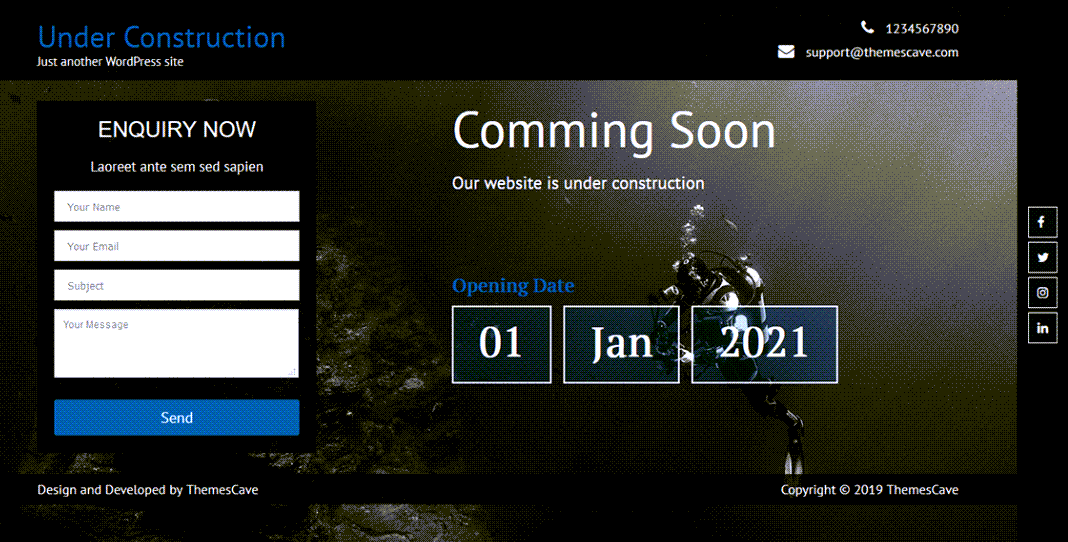 Total number of users – 1,000+
8. SKT Coming Soon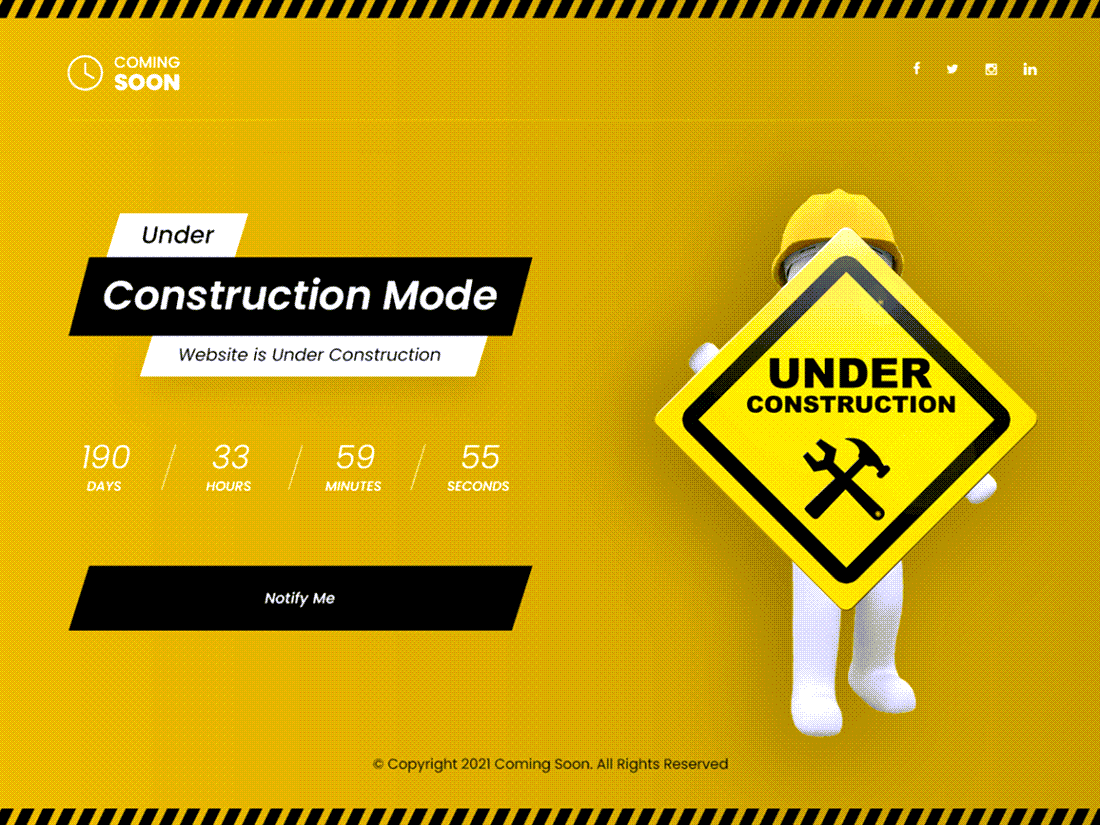 SKT Coming Soon is a specialty page that is HTML responsive and features around 75 HTML pages and 45 are expected to be released shortly. It also features a running contact form. The theme can host coming soon page all business pages like florists, gardening, yoga, construction, travel, education and more. This HTML template has many prebuilt construction pages which will be suitable for all kinds of needs.
Total number of users – 500+
9. Coming Soon Event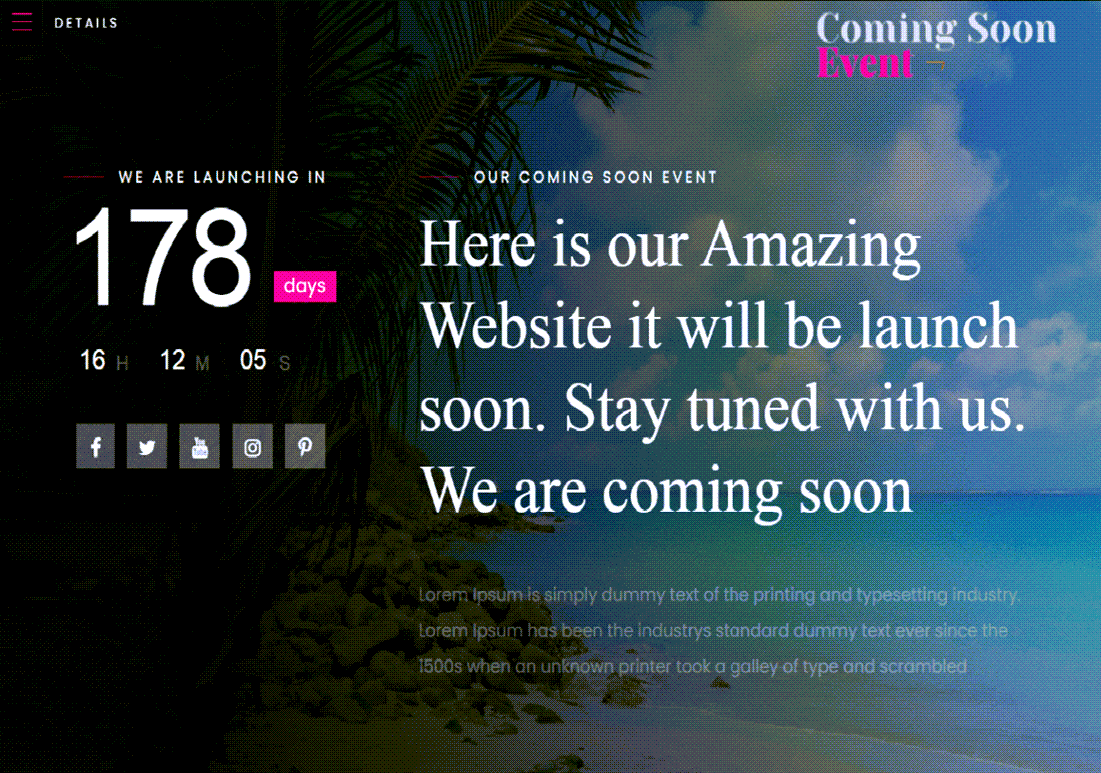 Coming Soon Event can help create your coming soon website in minutes through with its 22 full multi-page demos. This theme is supported with WooCommerce integration and hence you can create an online shop to host landing pages for travel. wildlife, spa, yoga, beverage, cuisine, herbs, fashion and much more. A big countdown timer at the heart of the homepage is also present.
It is a lightweight and neat coming soon or landing or one-page theme that offers Flat Long Shadows, workable templates, AJAX subscription, Mailchimp integration, contact form, and more for the agency, corporate, portfolio, eCommerce, etc. Also includes plugins such as ACF, visual composer page builder, and kirki.
Total number of users – 300+
10. Coming Soon Lite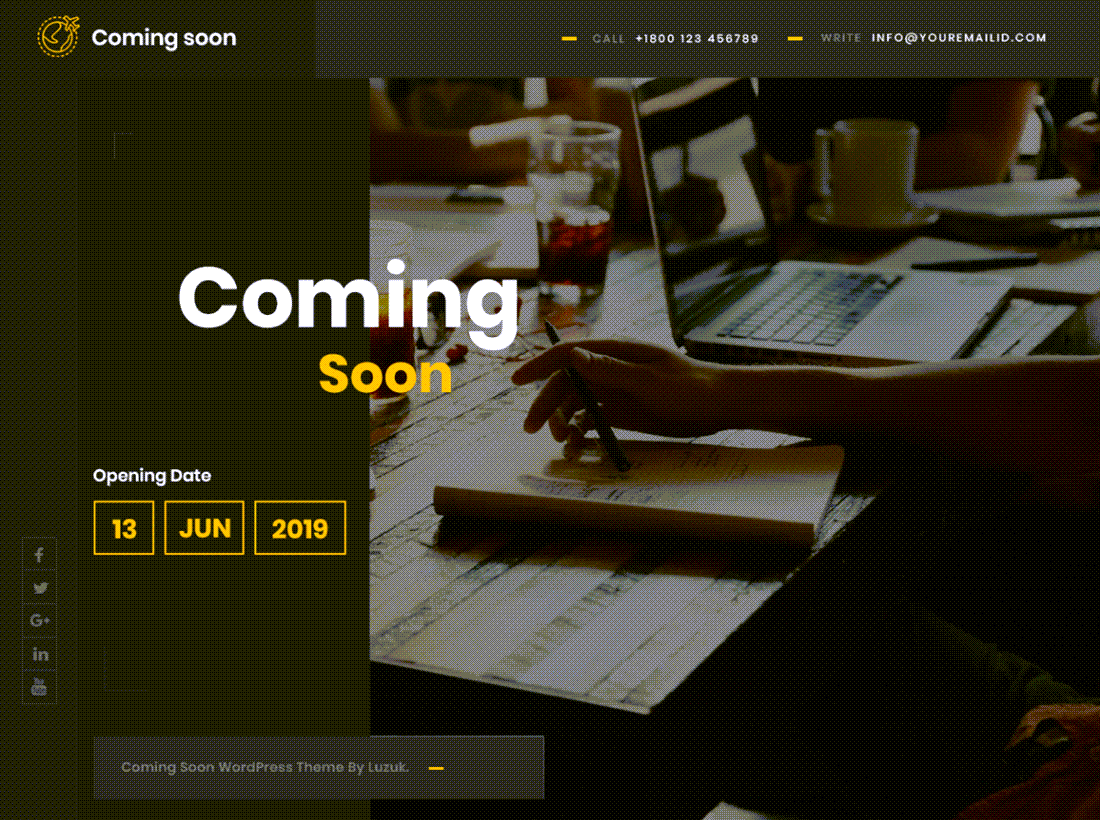 Coming Soon Lite is a style-oriented coming soon WordPress theme and the best choice for those who want to launch their projects with uniqueness. Though Coming Soon Lite has a strong inclination towards launching apps, however, the two unique web versions make it suitable for a new website launch or a site redesign as well. The retro-style rocket graphic is very attractive indeed.
The theme places utmost attention to the "anticipation day" as the big day and hence places the countdown timer right at the center of its default coming soon page. Even if there is a change in plan, the timer can be adjusted accordingly. Logo, text, and navigation menu bar occupy the rest of the homepage.
Total number of users – 3,000+