How to Install WPForms Pro plugin on WordPress 
Installing WPForms Pro plugin on WordPress Sites is quite easy. You need a pro license of WPForms to create an unlimited contact form with a drag and drop form builder.

Steps to Install and Activate WPForms Pro plugin on your WordPress site
1. Download the WPForms plugin
Complete Guide to WPForms Pro Settings , Installations And Setup
To download the WPForms plugin for WordPress, you have to log in to your WPForms Account. After logging in, click on the Downloads tab. They also have a free version of WPForms plugin you but that has certain limitations.
Now you will see a page showing all your available licenses. Click on the Download WPForms button to download the plugin.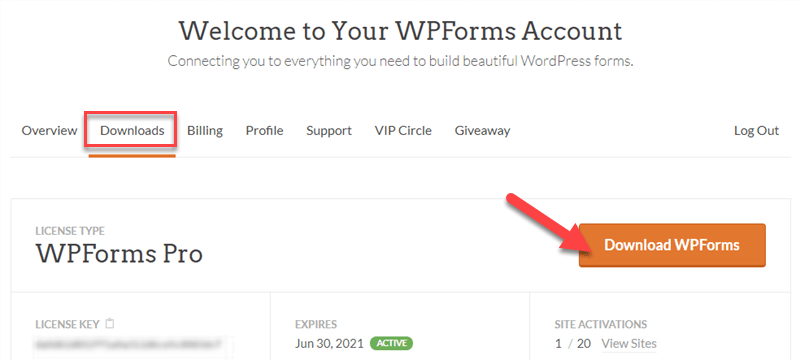 A Zipped file of the WPForms plugin will be saved to your computer. Now, you can install and activate the plugin inside your WordPress Dashboard.
2. Installing and activating WPForms on your WordPress Site
Download the Zip file and then go to your WordPress site. Under the Dashboard, go to Plugins and click on Add New.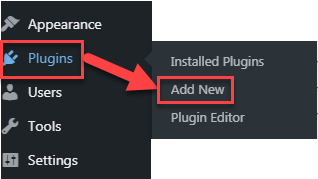 Now, click on the Upload Plugin button on your screen. Click on Choose File and select the WPForms plugin Zip file.

After uploading the file, click on Install Now button.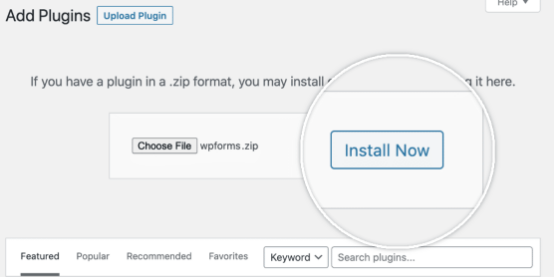 Once installed, click on Activate Plugin Button, and the WPForms plugin will be activated on your site.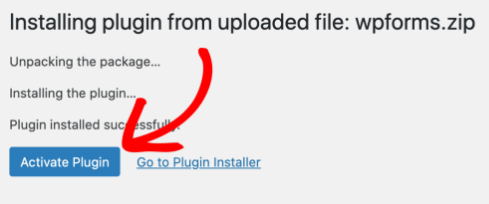 To complete the installation process, you have to verify your license from within WordPress Site.
3. Assessing and Verifying your license key
To find your license key, log in to your WPForms account and go to the Downloads tab.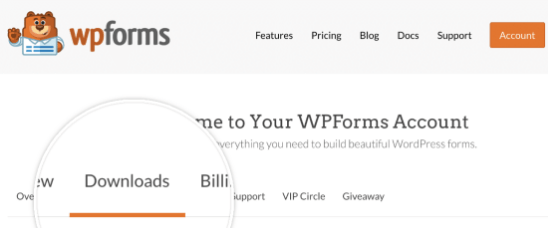 From there, copy your license key by clicking on the clipboard icon.

Now go to your WordPress Dashboard, and click on WPForms. Now click on settings and paste the license key in the License Key field.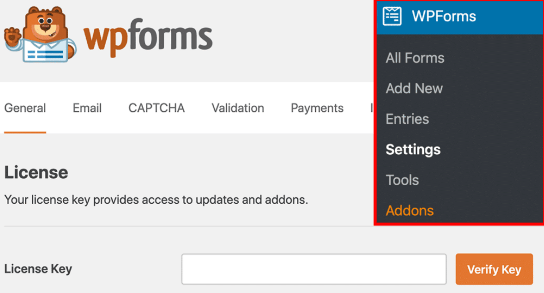 Then, click on Verify Key button and your license will be activated.

This is it for the blog. I hope this tutorial could help you. If you have any suggestions or queries, do let us know in the comments section. We would be glad to hear from you.